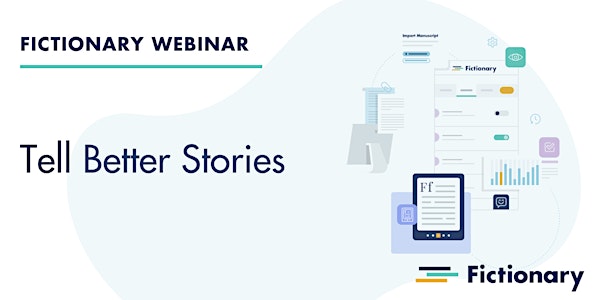 How to Structure a Novel into Chapters and Scenes
Have you written a draft novel and are unsure of how to structure chapters and scenes?
About this event
Do you need to know who many scenes should be in a chapter? Or perhaps how to group scenes in a chapter?
We've invited JoEllen Taylor, CEO of First Editing, to talk about the importance of structuring your novel into chapters and scenes and how to do that to ensure your story is powerful.
We'll cover:
Definition of a draft novel
Target word count for genres
What a scene is
How to structure scenes
What a chapter is
How to structure chapters
Common issues
How technology is impacting structure
Tips to format like a professional
Bring your questions!


Try Fictionary StoryTeller free for 2 weeks at https://Fictionary.co and elevate your editing.
By registering for this event, you are consenting to receive marketing emails from: Fictionary.co, 321 Water St., Suite 501, Vancouver, V6B 1B8, CA, https://fictionary.co
You can unsubscribe at any time.