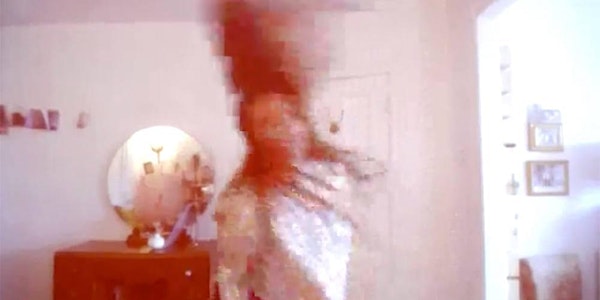 HTMlles | Netflesh: Atelier et Table Ronde / Workshop and Roundtable
Roundtable and workshop as part of the 2020 HTMlles Festival from Ada X/ Table ronde et atelier dans le cadre du festival HTMlles 2020
About this event
(English follows : this event will be passively bilingual)
HTMlles | Netflesh: Atelier et Table Ronde
Vendredi, le 27 Novembre 2020 12h30-14h00
https://us02web.zoom.us/j/86988395142?pwd=YVEzOWE5eEltU3cxVFFQUG5HbUw1Zz09
# de la réunion 869 8839 5142ID : Mot de passe: 738793
Aujourd'hui, nous nous retrouvons rassemblés dans des espaces en ligne tels que Zoom avec une vitesse incroyable. Même pour les artistes qui travaille avec les médias numériques et les possibilités de l'écran, la transition prend une minute. Comment les pratiques artistiques peuvent-elles nous donner des outils de survie pour endurer la vie de Zoom? Comment l'art numérique et les pratiques de performance peuvent-ils élargir le seuil entre la vie hors/en ligne en temps de crise et connexion dans un espace plus confortable? Dans la première partie, quatre artistes—Olivia McGilchrist, Ivetta Sunyoung Kang, Émilie Morin et Nadège Grebmeier Forget—activeront des échauffements pour les corps en ligne dans une activité participative. Dans la deuxième partie, les artistes en conversation seront la professeure Alanna Thain (Moving Image Research Lab, McGill) et d'autres participants discuteront de ce qui se passe lorsque ont travaillent sur la transition vers la peau sensible de Netflesh.
Olivia McGilchrist, Un autoportrait guidé utilisant le Zoom
L'artiste partagera une courte vidéo avec des instructions de Zoom simples (https://vimeo.com/471830113/3414338338) et un dossier d'images fixes de feuilles, d'arbres et de plantes, à utiliser lors de cet échauffement. (https://drive.google.com/drive/folders/1mnxK0MiB40OZXhYaOg2rW4WL8X87iuMb) Les participants créeront un autoportrait; le but est de profiter d'un moment ludique seul, en utilisant une interface qui permette un échange avec les autres. Cet échauffement invitera le public à incarner différemment l'espace virtuel de la technologie en réseau à une époque de distanciation sociale. Matériel requis: Zoom (avec l'option de changer l'arrière-plan virtuel activée), accessoires optionnels: plantes d'intérieur et autres objets verts.
Ivetta Sunyoung Kang, Tenderhands
« Tenderhands » est une série d'instructions écrites à la main sur des bloc-notes à chaque journée, une forme d'art que l'artiste pratique depuis la fermeture global. Elle s'assoit à la table et montre à travers des images comment « soulager » l'anxiété des mains et du corps de manière poétique et somatique qui résonne avec ce qu'elle a fait et est observé principalement dans son appartement et parfois à l'extérieur tout en pratiquant la distanciation sociale. Ce processus est généralement actualisé en dix à vingt minutes et écrit sur de petits blocs-notes qui fonctionnent à la fois comme une instruction et un poème. Ce projet nécessite des pratiques d'écriture constantes et une compréhension biopolitique de différents concepts de mains—de soi-même, des étrangers et des êtres chers. Toutes les instructions sont délimitées dans des écrits irrationnels mais poétiques contre le fait que les instructions sont généralement supposées d'être simples et précises. L'artiste guidera les participants à travers l'une des instructions de Tenderhands, et le public pourra retrouver la tactilité de son corps et de ses mains en guise de salutation de la journée. SVP consulter les images de ce projet ici : https://drive.google.com/file/d/1YNzqNENrzAznFSkko5xCA4sMNjWAi30g/view?usp=sharinghttp://ivettakang.comhttps://yourtenderhands.tumblr.com/
Émilie Morin, Un réchauffement du visage pour Zoom
Dans mon travail comme danseur et artiste des nouveaux médias, je suis contraint par des représentations corporelles sur les écrans. Je suis impatient de trouver des voies vers plus d'agence en produisant mes propres images corporelles et en les réalisant à l'aide de technologies grand public. Dans ma pratique, une de mes investigations concerne le potentiel de mouvement faciale et comment cela interagit avec l'image de mon visage à l'écran. J'ai exploré cela principalement via Skype, le considérant comme une plate-forme performative. Une idée significative qui a émergé de cette recherche est la notion de regard: où regardent mes yeux lorsque je suis sur un appel Skype? Quelles sont les qualités de mon regard? Dans cet échauffement, nous jouerons autour de ces deux idées principales: le potentiel de mouvement de nos traits du visage et notre regard. Déplaçant la réflexion sur une plateforme performative de Skype vers Zoom, je m'intéresse au déroulement singulier de notre échauffement collectif et minimaliste. Il s'agit d'une exploration ludique de divers rythmes et d'images pour le mouvement du visage et pour la mise au point des yeux, et peut-être une façon de regarder Zoom différemment, au sens propre et figuré.http://emiliemorin.ca/
Nadège Grebmeier-Forget, Je me vois me voir* ou les Modes de création de «Netskin»
En utilisant la caméra comme l'outil principal de visualisation et de cadrage de mes performances, je m'intéresse à sa capacité à changer et déplacer constamment la relation que j'ai avec moi-même et l'observateur. Comme le ferait un miroir, la caméra navigue souvent dans l'espace physique et immatériel, le corps par balayage ou réflexions indirectes agit comme l'illusion de l'intimité. La caméra (et souvent la musique) sert à me plonger en moi, contre-agissant sur ma propre inhibition. Par ce jeu de recherche intérieure et extérieure, je plonge également le spectateur dans un monde qui oscille constamment entre réalité et fiction. L'idée d'une sorte de peau de filet créée, est pour moi, cet espace d'enchevêtrement entre mon propre corps en mouvement / sentiment et les mouvements / sentiments créés par l'image. Souvent fragmentées et multiples, les textures du net et sa propre nature intangible deviennent un corps à part. Pour cet atelier du matin, nous allons entretenir des relations étroites avec la caméra (de manière abstraite et moins abstraite) puis danser en boucle « Some Kind of Game de Against All Logic. » Objets à avoir sous la main: Une webcam mobile (en option), YouTube, des haut-parleurs, de l'espace pour se déplacer librement.* Exprimé à partir du titre «Je me vois me voir» ou d'un «Monstre inadapté à la baise»: Notes sur l'art, la subjectivité et la chirurgie esthétique par Felix Ensslin (p.57-79), Esthetics of the Flesh, Sternberg Press, 2014.
HTMlles | Netflesh: Workshop and Roundtable
Friday, Nov. 27 12:30-2:00
https://us02web.zoom.us/j/86988395142?pwd=YVEzOWE5eEltU3cxVFFQUG5HbUw1Zz09
Meeting ID: 869 8839 5142 and Passcode: 738793
Today, we find ourselves herded into online spaces such as Zoom with breathtaking speed. Even for artists working with the affordances of digital media and the screen, the transition takes a minute. How can art practices give us survival tools for enduring zoomlife? How can digital art and performance practices expand the threshold between offline and online living in a time of crisis and connection into a more breathable space? In part one, four artists—Olivia McGilchrist, Ivetta Sunyoung Kang, Emilie Morin and Nadège Grebmeier Forget--will activate warm-ups for online bodies in a participatory activity; in part two, the artists in conversation will Professor Alanna Thain (Moving Image Research Lab, McGill) and other participants will discuss what happens when you work the transition to Netflesh's sensitive skin.
Olivia McGilchrist, A guided self-portrait using zoom
The artist will share a short video with simple zoom instructions (https://vimeo.com/471830113/3414338338) and a folder of still images of leaves, trees and plants, to be used during this warmup. (https://drive.google.com/drive/folders/1mnxK0MiB40OZXhYaOg2rW4WL8X87iuMb) Participants will create a self-portrait; the aim is to enjoy a playful moment alone, using an interface used for exchanging with others.This warm up will invite the audience to embody networked technology's virtual space differently in a time of social distancing.Required materials: zoom (with the option to change the virtual background enabled), optional props: house plants and other green objects.
Ivetta Sunyoung Kang, Tenderhands
Tenderhands is a series of instructions handwritten on post-its daily basis, which the artist has been practicing since the global lockdown. She sits at the table and images how to "ease" the anxiety of hands and body in poetic and somatic ways that resonate with what she has done and observed mostly from her apartment and sometimes outside while practicing social distancing. This process is usually actualized in ten to twenty minutes and written on small memo pads that function as both an instruction and a poem.This project requires constant writing practices and a biopolitical understanding in different concepts of hands–hands of oneself, strangers, and beloved ones. All instructions are delineated in irrational yet poetic writings against the fact that instructions are generally supposed to be straightforward and precise. The artist will lead participants through one of Tenderhands instructions, and the audience can regain the tactility of their bodies and hands as a greeting of the day. Please access these images here: https://drive.google.com/file/d/1YNzqNENrzAznFSkko5xCA4sMNjWAi30g/view?usp=sharinghttp://ivettakang.comhttps://yourtenderhands.tumblr.com/
Emilie Morin, A face warm-up for Zoom
In my work as a dancer and new media artist, I am compelled by body representations on screens. I am eager to find ways towards more agency by producing my own body images and performing them using consumer technologies. In my practice, one of my investigations consists of working around the movement potential of my facial features and how this interacts with my face image on screen. I have been exploring this mainly through Skype, considering it a performative platform. One significant idea that emerged from this research is the notion of the gaze: where do my eyes look when I am on a Skype call? What are the qualities of my gaze?In this warm-up, we will play around these two main ideas: the movement potential of our facial features and our gaze. Shifting the consideration of a performative platform from Skype to Zoom, I am interested in the singular unfolding of our collective and minimalistic warm-up. This is a playful exploration of various rhythms and images for face movement and for eye focuses, and perhaps a way to look differently at Zoom, literally and figuratively.http://emiliemorin.ca/
Nadège Grebmeier Forget, I see me see myself * or Modes of Creating "Netskin"
Using the camera as the main tool for viewing and framing my performances, I am interested in its ability to constantly shift and move the relation I have to myself and the watcher. As would a mirror, the camera often navigates physical and immaterial space, the body via scanning or indirect reflexions act as the illusion of intimacy. The camera (and often music) serves to immerse myself into myself, counter acting on my own inhibition. By this play of inner and outer searching, I also immerse the spectator into a world that constantly shifts between reality and fiction. The idea of some sort of created netskin, is for me, this space of entanglement between my own body in movement/feeling and the movements/feelings created by the image. Often fragmented and multiple, the textures of the net and its own intangible nature becomes a body of its own. For this morning workshop, we will engage in close relations with the camera (in an abstract and less abstract way) and then dance while looping Some Kind of Game by Against All Logic. Objects to have on hand: A mobile webcam (optional), Youtube, speakers, space to move freely. * Exerted from the title « I see me see myself » or a «Monster unsuitable to Fuck»: Notes on Art, Subjectivity and Aesthetic Surgery by Felix Ensslin (p.57-79), Esthetics of the Flesh, Sternberg Press, 2014.
This event is made possible thanks to the Moving Image Research Lab, McGill and the FRQSC funded research cluster Hexagram.