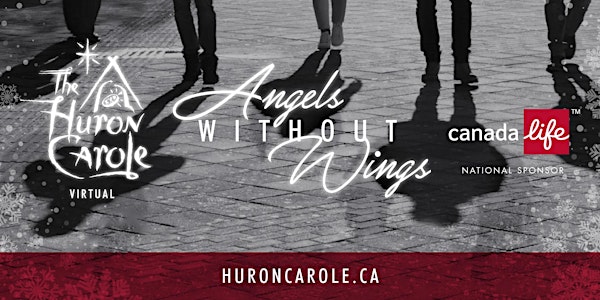 Huron Carole Virtual Concert - Winnipeg
Tom Jackson's Huron Carole Angel without Wings in support of Harvest Manitoba
About this event
*To buy tickets, click the green button on the right. If you are unable to attend the event, consider a https://www.harvestmanitoba.ca/donate-now to feed hungry families this holiday season.
This seasonal music tradition has spanned more than 3 decades touring from coast to coast to coast. As the entertainment community eases back to live performances where permissible, this renowned concert series will once again Zoom to your favourite screen.
Enjoy Christmas classics, road stories, fables, original music and Dad jokes that can only be delivered by Tom Jackson. Tom McKillip leads the band again as we welcome HC alumni musicians Phil Hall, John Thiel and Keith Floen. Keeping everyone in time is drummer Joey McIntyre and be ready for blues vocalist Samantha King to take things up a notch.
We are a community of Harvest Stars. Purchase a ticket to view online, connect with friends and family by watching on Zoom and 'chat' online in real time from anywhere in the world.
Room open 6:45 p.m. Concert starts at 7:00 p.m.
Message from Tom:
This year's theme is Angels Without Wings as we pay tribute to all the angels around us. "Sometimes they're invisible – just like you and me when we need help. So, if you're down and out and need help, find someone who needs it more than you. You'll feel much better."
Tom Jackson, C.C., LL.D.
The Huron Carole Virtual is nationally sponsored by Canada Life, a long-standing supporter for 25 years.