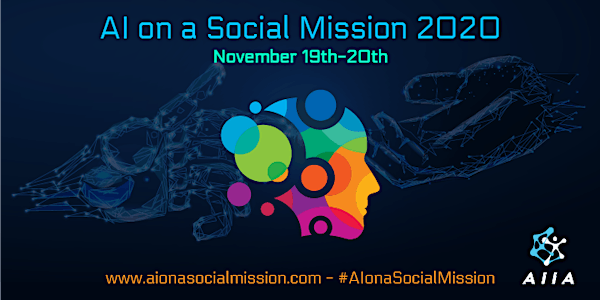 IA en Mission Sociale-2020- AI on a Social Mission-CREATIVE AI EDITION
Top experts on AI ethics/social impact. How can we use AI for beneficial social change? CREATIVE AI EDITION: Envisioning AI futures w Art
By AI Impact Alliance (AIIA), Valentine Goddard
Date and time
Thu, Nov 19, 2020 7:00 AM - Fri, Nov 20, 2020 1:00 PM PST
About this event
** ENGLISH BELOW**
Depuis son lancement en 2017, IA en Mission Sociale a joint des milliers de participants avec des expertises interdisciplinaires alliant intelligence artificielle (IA), arts et sciences sociales.
Le programmation spéciale 2020 aborde les enjeux critiques en IA et se concentre cette année sur les éléments clés d'une reprise économique inclusive.
Art + AI : le rôle des arts dans l'avenir de l'intelligence artificielle
Des stratégies de propriété intellectuelle au service des droits de la personne et de l'innovation
La créativité et les compétences de l'avenir
L'avenir du travail et l'équité numérique
Une reprise économique qui bénéficie au plus grand nombre
Aperçu de la programmation
Comme chaque année, le Professeur Yoshua Bengio discutera des incitatifs à mettre en place pour le bien public (incitatifs, politiques fiscales).
Notez l'intervention importante de Me Audrey Murray, présidente de la Commission des partenaires du marché du travail, sur l'avenir des compétences et de l'avenir du travail en période de transformation numérique et de relance économique, ainsi que les présentations interpelantes quand à la conception de notre avenir de :
Dialogos, notre partenaire du Chili qui utilise l'IA pour augmenter la voix des citoyens ;
M. Jacques Rajotte, directeur par intérim du tout récent Partenariat mondial en Intelligence artificielle et du Centre d'expertise Mondial en IA (Canada);
William Urichio fondateur du Open Doc Labs du MIT sur l'IA et l'avenir de nos histoires ;
Anna Jobin PhD (Suisse) sur le portrait global de l'encadrement éthique de l'IA ;
Angeline Wairegi PhD, du Centre de propriété intellectuelle en TI (Kenya), implications en droits humains et développement socio-économique ;
Kimani Goddard PhD (Suisse) sur la protection de la PI dans les accords d'investissement et les effets sur les normes internationales de propriété, et en bonus "comment soutenir la monétisation des initiatives « grassroot » ;
Sandra Gaudenzi PhD (Angleterre) sur l'intelligence artificielle et la stupidité humaine ;
Professeur et artiste Steve DiPaloa avec des démonstrations en art algorithmique au soutien des droits de la personne ;
Mme Nathalie Bondil, muséologue et commissaire, sur le rôle des arts dans la transformation sociale ;
Mme Kate Arthur, DG Kids Code Jeunesse, sur le role de l'éducation et de la littératie numérique.
Enfin, la programmation inclut des présentations éclairs par des artistes et des start-ups en IA qui contribuent à la relance économique et l'atteinte des objectifs de développement durable des Nations Unies. HORAIRE ICI.
Le produit de la vente de billets servira au développement d'un espace augmenté à but non lucratif pour la voix des artistes, Art + AI. Il s'agit d'une galerie/magazine interactive et immersive qui facilite les échanges interdisciplinaires sur ses implications éthiques et sociales de l'IA. Puisque les recettes des ventes de billets seront utilisées pour soutenir le développement de l'espace virtuel Art + AI, accessible 365 jours par an, le prix des billets a été conçu pour permettre à chacun de participer, et de contribuer aussi généreusement que possible pour chacun, chacune. Enfin, nous vous serions grandement reconnaissants de bien vouloir partager les informations relatives à cet événement dans votre réseau afin de soutenir cette initiative d'inclusion numérique.
Joignez-vous à nous les 19 et 20 Novembre 2020 !
Un événement fondé par Valentine Goddard dans l'objectif d'assurer une meilleure représentation de la société civile aux enjeux portant sur l'implantation éthique et responsable de l'IA. Une initiative de AI Impact Alliance, organisme sans but lucratif international membre fondateur de l'OBVIA et soutenu par le Professeur Yoshua Bengio
Des conférenciers internationaux de renommée mondiale qui réunit pendant deux jours les experts de l'IA et le secteur social, pour en accélérer le développement au bénéfice de tous. Intervenants issus de grandes entreprises, start-ups, société civile, experts politique, académique, entrepreneurs sociaux, ONG etc.
*Due à COVID, nous ne pouvons cette année offrir de traduction simultanée donc plusieurs présentations seront en anglais.
** Si vous désirez soutenir notre mission et devenir partenaire, svp communiquer avec v . goddard @ alliance impact .org
******************************************ENGLISH**************************************
Since its launch in 2017, AI on a Social Mission Conference has reached thousands participants with multidisciplinary expertise combining artificial intelligence (AI), arts and social sciences.
The 2020 Special Program focuses this year on critical elements of an inclusive economic recovery.
Art + AI: the role of the arts in the future of AI
Intellectual Property Strategies for Human Rights and Innovation
Creativity and skills for the future
The Future of Work and Digital Equity
An economic recovery for all
Program overview
Professor Yoshua Bengio will do a deep dive into governance and incentives for public good;
Audrey Murray, President of the Commission of Labour Market Partners, on the future of skills and the future of work in a period of digital transformation and economic recovery;
Dialogos, our partner in Chile that uses AI to increase the voice of citizens;
Mr. Jacques Rajotte, Acting Director of the recently announced Global Partnership in Artificial Intelligence and the Global AI Centre of Expertise (Canada);
William Urichio, founder of the MIT Open Doc Labs on AI and the future of our stories;
Anna Jobin PhD (Switzerland) on the global landscape of the ethical frameworks of AI;
Angeline Wairegi PhD, from the Centre for Intellectual Property in IT (Kenya), human rights and socio-economic implications;
Kimani Goddard PhD (Switzerland) on IP protection in investment agreements and the effects on international property standards, and as a bonus "how to support the monetization of "grassroot" initiatives;
Sandra Gaudenzi PhD (England) on artificial intelligence and human stupidity ;
Professor and artist Steve DiPaloa with demonstrations in algorithmic art in support of human rights;
Ms. Nathalie Bondil, museologist and curator, on the role of the arts in social transformation;
Ms. Kate Arthur, CEO, Kids Code Jeunesse, on the role of education and digital literacy.
Finally, the programming includes flash presentations by artists and AI start-ups that contribute to economic recovery and the achievement of United Nations sustainable development goals. FULL PROGRAM HERE.
*Please note that all ticket sales will go to support the development of a not-for-profit augmented space for the voices of artists on AI, Art + AI. It is an interactive, immersive gallery/magazine facilitating interdisciplinary exchange about its ethical and social implications : https://spark.adobe.com/page/mClLZyYAXMCBz/ Since the proceeds from ticket sales will be used to support the development of the Art + AI virtual space, accessible 365 days a year, the design of the ticket prices has been conceived to allow everyone to participate, and contribute as generously as they can. We would be grateful if you could share the information about this event in your network to support this Digital Inclusion initiative.
Join us on to :
Collaborate to facilitate the implementation of ethical and responsible AI
Draw on global AI expertise to accelerate the achievement of the 17 UN Sustainable Development Goals (SDGs)
Discover the start-ups that apply AI to solve the current challenges: climate, justice, education, health. #sustainable development
Identify solutions in data governance, inclusive innovation and change management
Develop policy recommendations to be published and leveraged for inclusive innovation.
World-renowned international speakers that brings together for two days experts in AI and the social sector to accelerate its development for the benefit of all. Speakers from start-ups, civil society, policy experts, academics, entrepreneurs, NGOs etc...
The event was founded by Valentine Goddard with the goal to facilitate ethical and responsible implementation of AI and a better representation of civil society. It is presented by AI Impact Alliance, an international non-profit organization supported by Professor Yoshua Bengio, award winning deep-learning researcher and Scientific Director at Mila.
Since its inaugural edition in 2017, we have reached thousands of participants with multidisciplinary expertise combining artificial intelligence (AI), ethics, governance, change management, sociology and all relevant disciplines to ensuring AI has a positive impact on society and leaves no one behind.
*Due to COVID and lack of funding, our conference can only be offered in the language in which speakers offer their talk.
*To become a partner and support digital inclusion: contact us for more info on our partnership plans.
*Follow us on Twitter @aiiaorg, FB @AI Impact Alliance.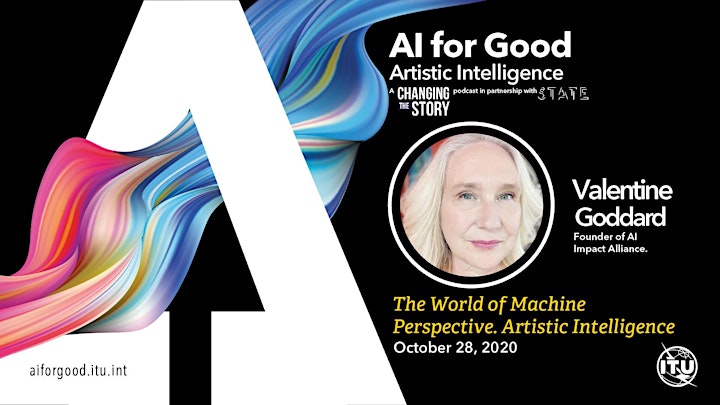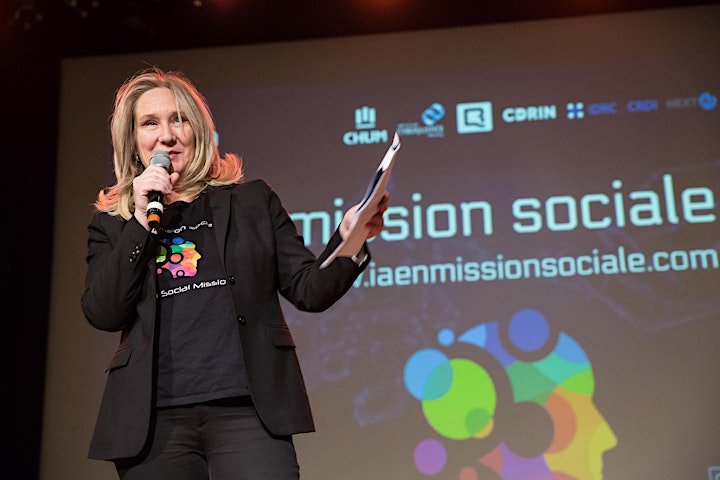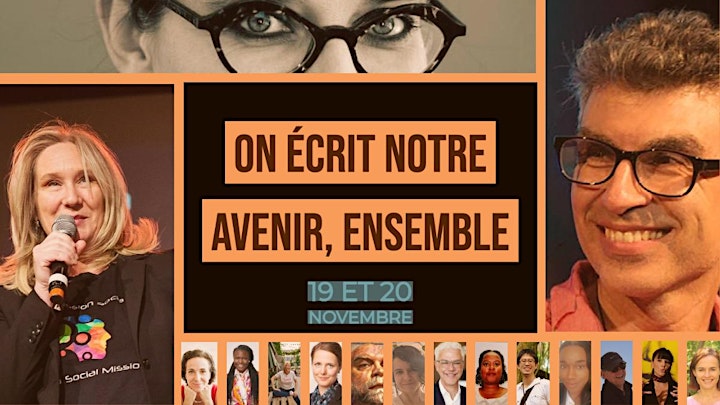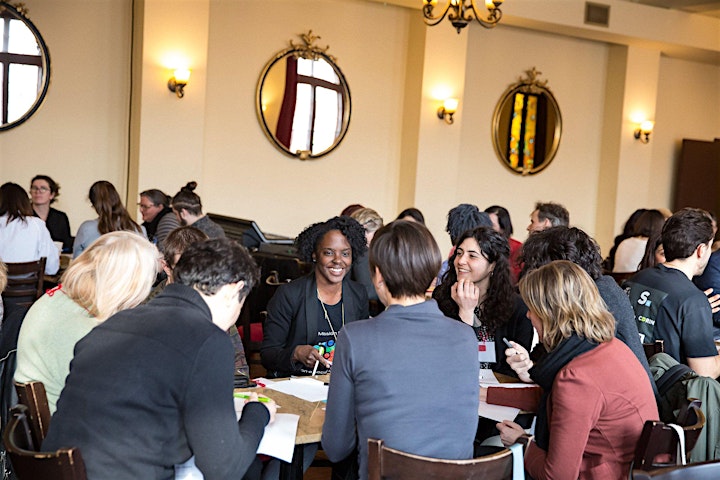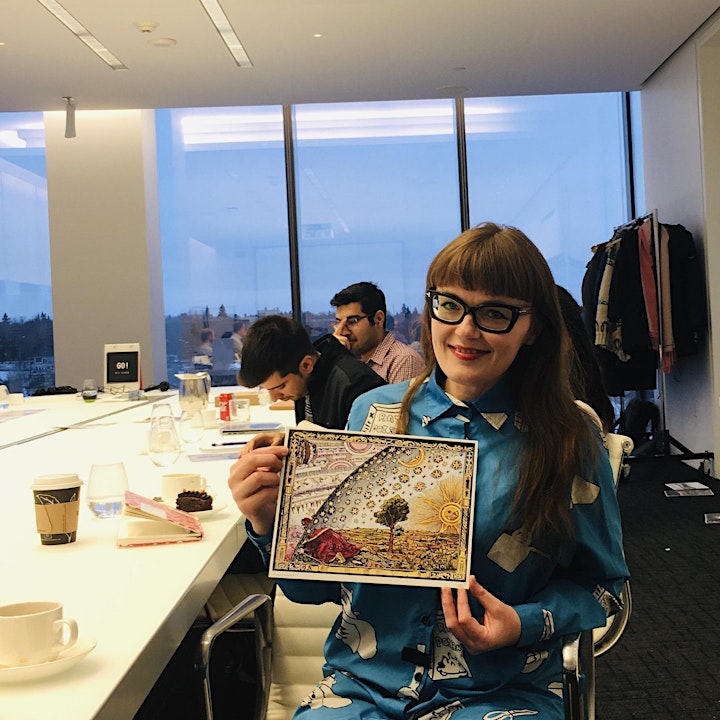 About the organizer
(EN version below) Grâce à diverses initiatives, AIIA aide à orienter le développement et la mise en œuvre de l'intelligence artificielle (IA) vers la réalisation des objectifs de développement durable (ODD). AIIA oeuvre pour un meilleur accès à l'IA pour les organisations de la société civile, facilite le dialogue social et le partage des connaissances sur les impacts éthiques et sociétaux de l'IA. Ce dialogue inspire à son tour une innovation politique inclusive de la voix de la société civile. L'AIIA est membre de trois groupes de travail internationaux sur la gouvernance de l'IA, y inclut le comité ECPAIS de IEEE, ainsi que membre fondateur de l'Observatoire international sur les impacts sociaux de l'IA et du numérique (OIISAN). La fondatrice et directrice de AIIA est membre du groupe d'experts des Nations Unies sur le rôle des institutions publiques sur l'impact des nouvelles technologies.
AIIA is a nonprofit organization that helps steer AI towards the achievement of Sustainable Development Goals (SDGs), the protection of human rights and democracy. AIIA advocates for a better access to AI for civil society organizations, facilitates social dialogue and knowledge sharing on AI's ethical and societal impacts. This dialogue in turn inspires policy innovation that is inclusive of civil society's voice. AIIA is a member of three international work groups on the Governance of AI, including IEEE's ECPAIS, as well as a founding member the recently announced International Observatory on the Societal Impacts of AI and Digital (IOSAID). The founder and director of AI Impact Alliance (AIIA), is a member of the United Nation's Expert Group on the Role of Public Institutions on the Impact of New Technologies.