Sales Have Ended
Ticket sales have ended
Thank you! We look forward to seeing you at IDEA Lounge 2019.
Sales Have Ended
Ticket sales have ended
Thank you! We look forward to seeing you at IDEA Lounge 2019.
Description
Join us for IDEA Lounge 2019 where we will explore the intersection of creativity, innovation & diversity with thought leaders & innovators from Canada & the world.
IDEA Lounge aims to inspire diversity & inclusivity in teams & workplaces that will result in better marketing, media & communications campaigns & ultimately stronger business results.
The IDEA Lounge programme is for brand marketers, agencies & advertising industry partners.
Stay tuned for regular updates about our programme here or at the ICA website.
CANNES CONSIDERED
by featured Keynote Speaker - Patrick Collister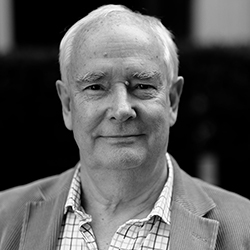 Patrick Collister is the founder of training & consultancy company, Creative Matters. He's worked for O&M, Brann Worldwide & Google's creative think-tank, The Zoo. He's won some awards, publishes Directory magazine & in 2017 published a book How to Use Creativity & Innovation in Business.


Lounge 2019 Sessions:
Cannes Considered
Cannes Lions 2019 was one of the most contradictory festivals ever. Many commentators have written that it was the year that saw the resurgence of creativity yet there were fewer talks and seminars about creativity than ever before.
TV and Film entries were up. In other words, craft skills were massively important at a time when the average screen size is now three inches by two inches. Why are people still making ads when several speakers made the point that rough-and-ready works? Ugly sells.
In this 80-minute session (if you can last that long!), Patrick Collister ranks the 15 most awarded campaigns of the week across all categories.
He also takes a look at what DIDN'T win. And he asks, why not? Are some ideas too populist, too sensitive or even too provocative for the juries who reviewed them?
And isn't it about time humour made a return?
State of Creativity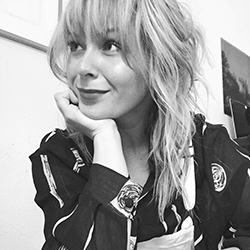 The ability to create impactful campaigns is essential for marketers charged with engaging customers and driving business results. Monica Bialobrzeski, Creative Lead of the Globe Content Studio at The Globe and Mail, reveals and contextualizes nine trends that represent the state of creativity, and how brands can get an early jump on these emerging opportunities.
For bulk pricing inquiries, please contact Leah Power at leah@theica.ca or 416-482-1396 x 245.
IDEA LOUNGE PARTNERS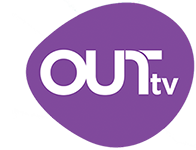 Organizer of IDEA Lounge 2019 - Toronto
The ICA is the not-for-profit association for Canadian advertising, marketing, media and public relations agencies. Our mission is to Amplify, Protect and Transform the agency sector through advocacy, awards, community, consultancy, insight, networking, research and training.  Our membership and board or directors represent some of the most recognized and influential businesses in our industry, both in Canada and internationally.