Description
The #imakealiving event brings together a diverse group of creatives, entrepreneurs & small business owners for a lively, candid and often hilarious conversation. (speakers listed below)

Part small business boot camp, part group therapy you'll leave feeling inspired and motivated. Plus, you'll get lots of actionable insights to take you and your business to the next level. After the discussion, the event opens up for boozy networking.

An event photographer will be capturing moments during and after the panel discussion. We are also offering free headshots, so come picture ready.
The theme for LA is: "Creating your brand, how to stand out by being you".
Agenda:
6:30 pm to 6:45 pm - cocktails
6:45 pm to 8:00 pm - panel discussion
8:00 pm to 8:30 pm - Q&A
8:30 pm to 10:00 pm - networking with more cocktails

Details:

Event: #imakealiving powered by FreshBooks
When: Wednesday August 22nd, 2018
Where: The Rose Room - 6 Rose Ave, Venice, CA 90291, USA - https://www.roseroom.space/

On the panel:

Sonja Rasula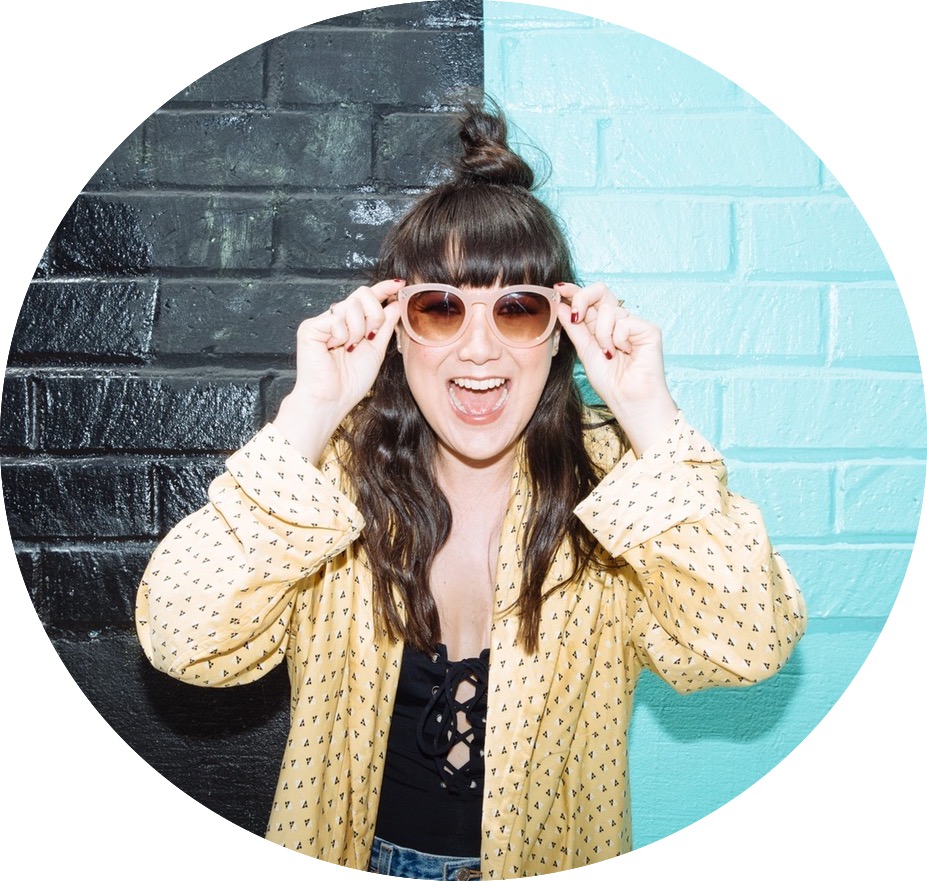 Driven by the idea that creativity can change the world and by the Martin Luther King Jr. quote, "Life's most persistent and urgent question is What are you doing for others?," Sonja has dedicated herself to creating businesses that foster entrepreneurship, spread creative thinking, and grow community. Risking her entire 401k savings she started Unique Markets, the largest modern pop-up market in the country, in 2008 and never looked back. She was named '1 of 30 Women Entrepreneurs Changing the World' by fashion mogul Eileen Fisher, and Los Angeles Magazine honored her as one of LA's Most Inspiring Women. Fueled by her passion for helping people grow, Sonja then launched CAMP, a creative business conference. Her candid and energetic storytelling have made her a sought-after speaker at conferences such as SXSW, Girlboss Rally, Create & Cultivate, HOW Design Live, and Martha Stewart's American Made.

instagram: @sonjarasula
twitter: @sonjarasula
facebook: @sonjarasula

Kristen Pumphrey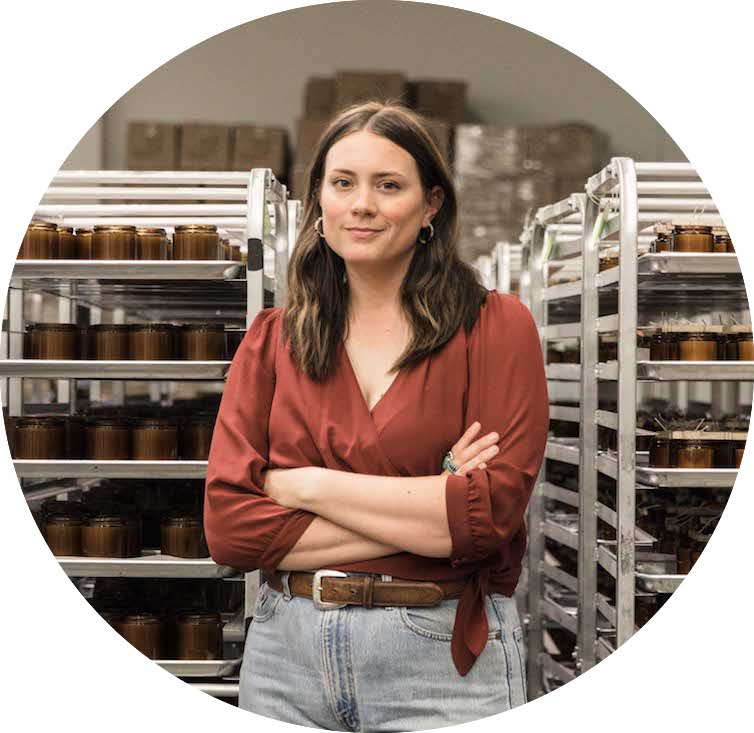 Owner and Creative Director of P.F. Candle Co., a fragrance company from Los Angeles, CA. After losing her publishing job during the recession, Kristen turned her small DIY blog into an Etsy business. Over the course of 5 years, the business grew from a second bedroom operation to an internationally recognized home fragrance brand sold in thousands of stores worldwide, including Urban Outfitters, CB2, and Whole Foods. Kristen runs P.F. with her husband and business partner Tom. Together they manage a team that
make
, sell, and ship PF products from their Los Angeles warehouse.

instagram: @pfcandleco
twitter: @pfcandleco

Khayyam Wakil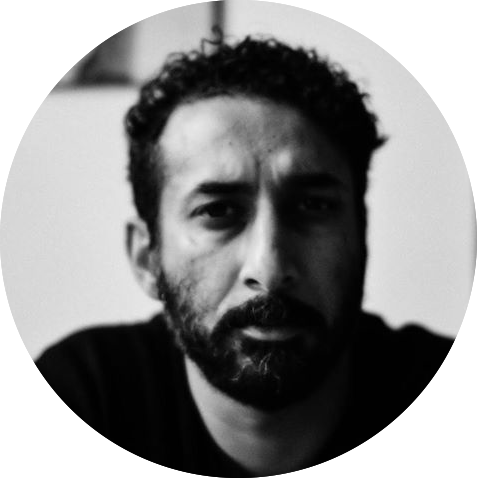 Khayyam Wakil is a multiple award-winning creative and futurist with over a decade of dedicated service in the digital arts with deep seeded roots as an entrepreneur. He is widely known and well respected as a speaker, influencer and innovator. With every new medium that technology iterates upon, Khayyam has adapted and broken every pattern to find different pathways to efficient outcomes. Having been immersed in the digital world of virtual reality for well over a decade, he is now concentrating on helping others to cut through the line and get in the door.

instagram: @iamkhayyam
twitter: @iamkhayyam
LinkedIn: /in/iamkhayyyam

Espree Devora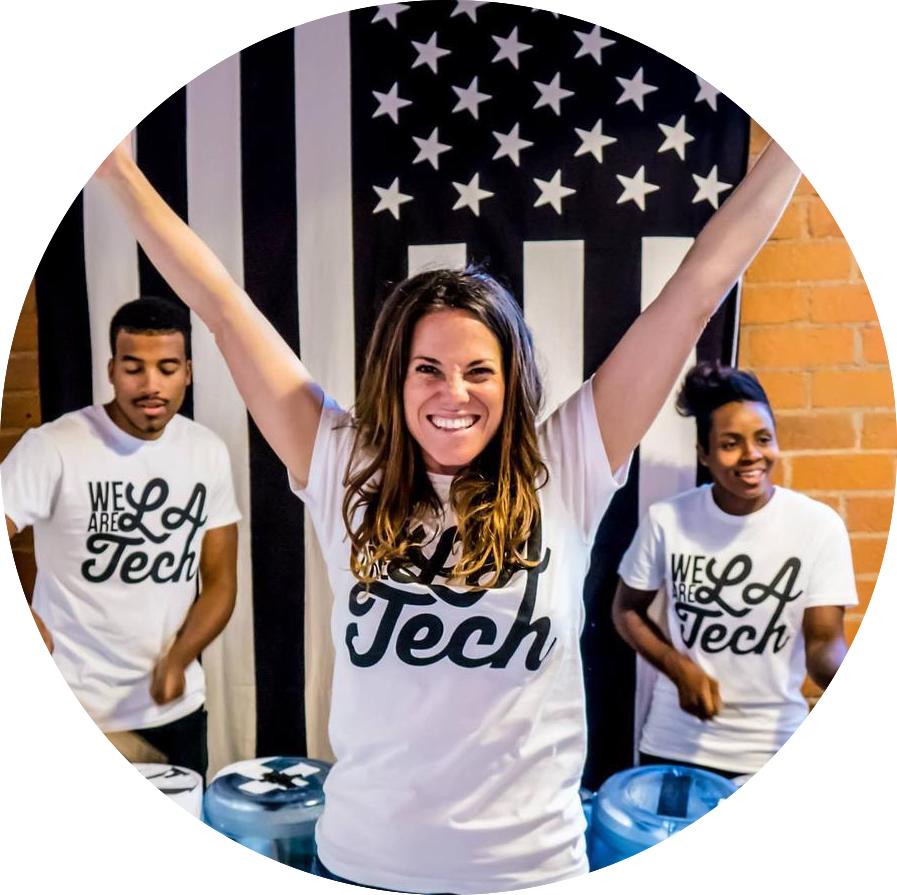 "The Girl who Gets it Done" is the Producer and Host of WeAreLATech, "Hello Customer" and #womenintech Podcasts. All have hit #1 on iTunes New & Noteworthy across all categories. She has run the monthly LA Podcasters Meetup since 2014. WeAreLATech unites the LA tech community via the podcast, a calendar of all tech events happening in the city and an offline 'Experience' Club. The Club provides people working in tech curated activities to step away from the computer like horseback riding, escape rooms, food tours, archery and more. She has given talks on entrepreneurship to many organizations including USC Business School, CBS, South by Southwest and Georgetown MBA. Most recently she was listed by INC Magazine as one of the top 30 women in tech to follow.

twitter: @espreedevora
LinkedIn: /in/espree