Description
Description

The #IMakeaLiving event brings together creatives, entrepreneurs & small business owners for a lively, candid and often hilarious conversation.


Part small business boot camp, part group therapy you'll leave feeling inspired and motivated. Plus, you'll get lots of actionable insights to take you and your business to the next level. (And, no, this isn't one of those events that's actually a sales pitch)

After the discussion, the event opens up for boozy networking.

And here's a new update to #IMakeaLiving: themes. Starting this month, events will focus on one topic to help guide the conversation and keep things fresh. Portland's theme is Being Your Own Boss, how to hustle and own it. Expect to hear our panel discuss their trials and triumphs while they answer your questions, too.


Agenda:

6:30 pm to 7:30 pm – Speakers
7:30 pm to 8:00 pm – Q&A
8:00 pm to 9:30 pm – Networking Social


Details:


Event: #IMakeaLiving powered by FreshBooks
When: Wednesday, June 20th, 2018

Where: The Evergreen 618 SE Alder St Portland OR https://theevergreenpdx.com



JOIN OUR FACEBOOK GROUP to become a part of the #IMakeaLiving Community! https://www.facebook.com/groups/imakealiving/

FOLLOW US ON TWITTER: https://twitter.com/freshbookslive



On our panel:


Aaron Draplin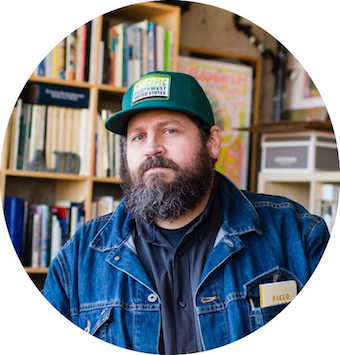 Twitter: @draplin
Instagram: @draplin
Facebook: facebook.com/draplin / facebook.com/draplindesignco



Located in the mighty Pacific Northwest, the Draplin Design Co. proudly rolls up its sleeves on a number of projects related to the Print, Identity and Illustration categories. We make stuff for Coal Headwear, Union Binding Co., Richmond Fontaine, Esquire, Nike, Wired, Dinosaur Jr, Timberline, Chunklet, Eaux Claires Music Festival, Poler, Incase, Sub Pop, Cobra Dogs, Jill Soloway, Sasquatch Music Festival, Rhett Miller, Old 97s, Nixon Watches, Patagonia, Target, Megafaun, Ford Motor Company, Woolrich and even the Obama Administration, if you can believe that. We've traveled the world telling our story, with over 360 speaking fiascos under our belt and counting! We co-created Field Notes with our older brother Jim Coudal, and our memo books are sold in over 2,500 stores worldwide, with limited-edition special editions shipped quarterly to a booming subscriber list. Our first book titled Pretty Much Everything came out on May 17, 2016, on Abrams Books, which incredibly, is in its seventh printing. We pride ourselves on a high level of craftsmanship and quality that keeps us up late into the wet Portland night.


Courtenay Hameister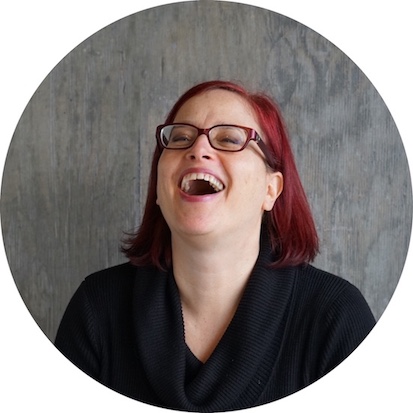 Twitter: @wisenheimer
Instagram: @wisenheimer_pdx

Courtenay is an author, columnist, copywriter, screenwriter, and teacher. For over a decade, she was the host, co-producer and head writer for Live Wire, a nationally-syndicated public radio show based in Portland. She's also a columnist for the Portland Mercury, the co-writer of the web series "The Benefits of Gusbandry," and her first book, Okay Fine Whatever: The Year I Went From Being Afraid of Everything to Only Being Afraid of Most Things is due from Little, Brown in July.


Jack Phan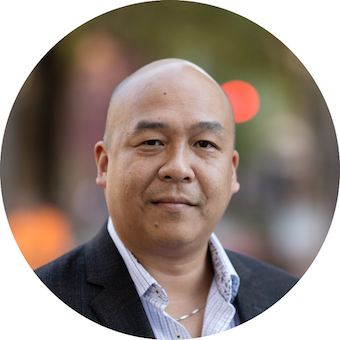 Twitter: @JackPhan


Jack is an entrepreneur, leadership influencer, and executive having founded multiple startups in the Pacific Northwest. Jack has over 20+ years experience in executive leadership, startups, product development, digital media and content marketing strategies.

A visionary entrepreneur, his first startup Handyman Online was a pioneer in online lead generation and matching algorithms, raising $27MM in venture capital during the late 90s and selling to Service Magic (now Home Advisor) in 2001. He later co-founded ReliableRemodeler.com as CTO, bootstrapping the company while ranking #187 on Inc. 500's Fastest Growing Companies of 2007 with over 1100% growth in a three-year span. A successful exit to Quinstreet (NASDAQ: QNST) followed in 2008. Since then, he has been an investor and advisor for multiple startups and is a member of the Oregon Venture Fund (formerly OAF).
Jack has spent the past 3 years as VP of Strategy and Entrepreneur-in-Residence (EIR) at Digital Trends developing their affiliate marketing, social media, product development and content marketing strategies. Jack is currently CEO and Co-Founder of PhanZu, providing digital media solutions for independent online publishers.



Nathalie Weinstein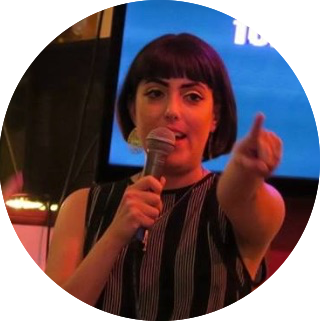 Twitter: @pdxpipeline

Nathalie Weinstein is an award-winning journalist and co-owner of PDXPipeline.com, Portland's go-to resource for entertainment and employment. She has worked with a diverse portfolio of clients including Google, Microsoft, Car2Go, Hilton hotels and others. With an educational background in Women's Studies, she is an avid supporter of Bradley Angle, a Portland nonprofit serving those affected by domestic violence.