This advanced workshop will explore how to build adaptive and sonic environments using Unity3D, FMOD, and Ableton's Max for Live.
About this event
Join sound artist Deirdre Morrison to experiment with spatial audio composition, real-time audio processing, implementation, and play-testing.
The first session will provide an overview and setup of Unity, FMOD, and Ableton Live. We will chop, loop, and process sound files to create an immersive soundscape that reacts to our 3D environment. In the second session, we will experiment with trigger behaviours in FMOD to add probability and chance to our sound files. We will import and position our audio throughout the scene and use Max for Live to create additional sound effects or ambiences in real-time. Upon completion of the workshop, participants will have created a 3D environment that implements adaptive, spatial audio in real-time.
This is an Intermediate/Advanced workshop. Familiarity with audio editing and mixing is helpful, but not mandatory.
Tuesday November 10 & Thursday November 12, 2020
5pm-7pm
Online via Zoom (link available upon registration)
Registration: This workshop is PWYC ($20 suggested donation). Please note that the fee can be waived if it is a financial barrier to participation. Send an email to education@interaccess.org and we will manually register you to the workshop. You will receive an email with a Zoom event link a few days prior to the workshop. Contact education@interaccess.org for any questions.
Materials and downloads required:
PC or Mac with headphones or speakers
Unity Hub (select "Download Unity Hub"): https://unity3d.com/get-unity/download
Unity3D (install Unity version 2019.2.15 using Unity Hub): https://unity3d.com/get-unity/download/archive
FMOD Studio Suite (version 2.00.06): https://www.fmod.com/download
Max for Live: https://www.ableton.com/en/trial/
Digital audio workstation of your choice: We will be working with Ableton Live 10 to set up the real-time audio portion of the workshop, but you are free to use any DAW you are comfortable with for all other edits and processing.
About the Instructor:
Deirdre Morrison is a sound artist, composer, and audio post mixer who works with audio, video, and 3D environments to create immersive digital settings. They hold a Bachelor of Arts from the University of Ottawa and have completed programs in Music Industry Arts and Sound Design and Production. Deirdre produces experimental music and has performed at Pop Montreal and OXW. Their work combines field recordings, synthesis, and simulated ecosystems to explore the relationship between ecology and technology and interpret the language of the natural world. https://deirdremorrison.com/
Questions? If you have any questions about the workshop or special requirements, please contact us at education@interaccess.org.
Cancellation and Rescheduling Policy: We are unable to accommodate attendee cancellations or refunds less than 1 week prior to a workshop or event. InterAccess reserves the right to cancel or reschedule this workshop if necessary.
--
PWYC admission for this workshop is made possible thanks to the generous support of EQ Bank.
EQ Bank is the digital banking platform launched in 2016 by Equitable Bank, Canada's Challenger Bank™. EQ Bank continually challenges the status quo to bring better banking solutions to Canadians. We are proud to celebrate and elevate the work of emerging digital artists across Canada and contribute to the growth of digital arts practice through arts education and community engagement. To learn more, visit eqbank.ca.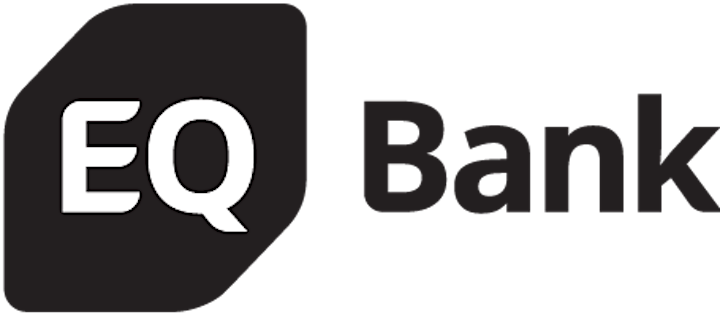 Organizer of Immersive Audio: Experimental Sound Design in Unity3D
Founded in 1983 as Toronto Community-Videotex, InterAccess is a non-profit gallery, educational facility, production studio, and festival dedicated to emerging practices in art and technology.
InterAccess's mission is to expand the cultural significance of art and technology by fostering and supporting the full cycle of art and artistic practice through education, production, and exhibition.
InterAccess is a registered Canadian charity. Business #120341193RR0001