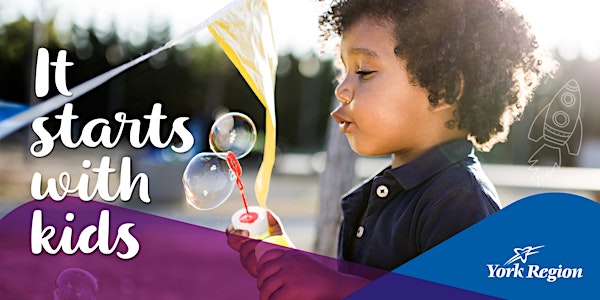 Indigenous Ways of Knowing-Connections to Land
If you love working with children and want to provide quality, licensed home child care in York Region, join our online information session
By Early Learning Professional Development
Date and time
Mon, Jun 6, 2022 3:30 PM - 5:00 PM PDT
About this event
Thinking of becoming a Licensed Home Child Care Provider?
Monday, June 20, 2022, 6:30 p.m. to 8 p.m.
Event description:
If you love working with children and want to provide quality, licensed home child care in York Region, join our online information session to:
Explore York Region programs and services and available supports
Learn about becoming a licensed home child care provider from a licensed agency and provider
Participate in a professional development webinar on "Sharing Sensitive News with Parents/Guardians" by Early Interventionist Filomena Tyndall
If you have any questions or require more information, please send an email to rosario.dizon@york.ca
A zoom link to the virtual meeting will be sent to those who registered a day prior to the event.
About the organizer
York Region Children's Services supports children, families, child care providers and the community in providing high-quality services so that children have the best start in life and grow to become part of strong communities. Our mission is to work together to provide access to inclusive services for all children and families of York Region through collaborative partnerships with the early years community.  To learn more about Children's Services and programs, visit york.ca/children or call the KIDS Line at 1-888-703-KIDS (5437).