Info Session for Landscape Horticultural Technician Apprenticeship
Landscape Ontario will be hosting virtual information sessions on a BIWEEKLY basis for the Landscape Horticultural Technician Apprenticeship
About this event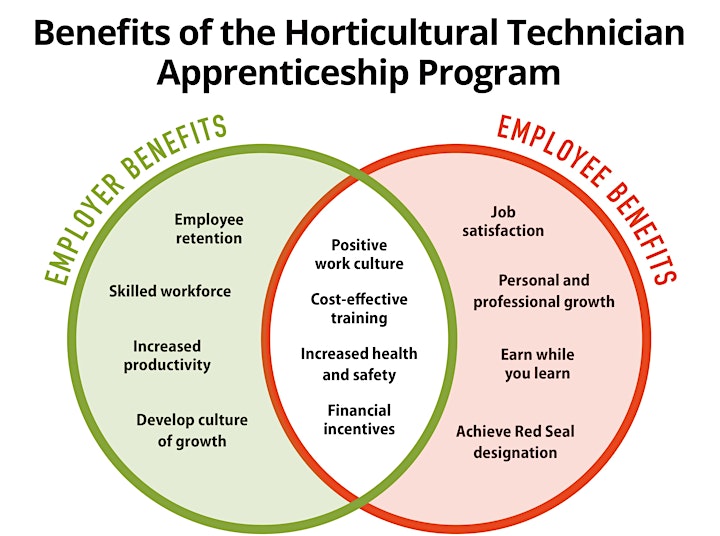 Register today for the Apprenticeship Program Biweekly Information Sessions
Join us to learn how the Horticultural Technician 441C Apprenticeship Program can help you succeed!
The Apprenticeship Program is a gift!
The Apprenticeship Program is an important resource for employers and employees. On average, employers receive a benefit of $1.47 for every $1 invested in apprenticeship training.
EMPLOYERS
Register your staff for on-the-job training and subsidized in-school learning, and get: Up to $3,000 Apprentice Incentive grant.
$2,000 potential tax credit per year for a registered apprentice.
APPRENTICES
Get paid on-the-job learning and attend school in your offseason:
$4,000 in grants throughout the program.
Access to EI benefits while in school.
Access to apprentice loans.
For more details on the many ways the Apprenticeship Program can boost your business or your career, or for help registering, contact info@horticulturetechnician.ca or visit HorticultureTechnician.ca.
REGISTER NOW to attend the upcoming in-class training at Algonquin, Humber, Mohawk or Fanshawe College in January 2022.