Description
***EVENT SOLD OUT***

Despite the bad weather over the last few days, InnovateWork Toronto will be going ahead as planned. We look forward to seeing you at the event!
-----
Looking to connect with peers and influencers and learn best practices on how to improve lives at work? Join us at InnovateWorkTO #5!
What to Expect
Join us for the April 2018 #InnovateWorkTO event as HR, Talent, Tech and C-level pros come together for an evening of learning and networking. 100s of professionals will come together at MaRS for awesome speakers, a panel and networking opportunities for HR professionals and business leaders in Toronto.
- You'll hear what HR leaders and workplace innovators are doing in 2018 to improve the workplace
- You won't get a pitch of a company or technology, rather innovative approaches of how companies are disrupting current practices and adding high-value to the HR community
- You'll get to hang with cool HR and Tech people - we want to ensure we network and build connections
Agenda
5:00 - 5:45 - Registration & Networking
5:45 - 6:00 - Event Introduction - Rob Catalano, Co-Founder, WorkTango
6:00 - 6:40 - HR Passion Series - 9-minute Passion Talks
Beyond #MeToo: Challenging ourselves to think differently about preventing sexual harassment - Jane Watson, Head of People, Actionable

Pay for Performance: One size does not fit all - Manny Campione, Senior Consultant and Market Leader, Normandin Beaudry

RSA - 300 Years of Reimagination - Mark Edgar, SVP HR, RSA Canada

6:40 - 7:15 - Networking Break
7:20 - 7:45 - Keynote - Building Your Total Value Proposition - Kim Tabac, Chief Talent Officer, Deloitte Canada
7:45 - 8:35 - Panel Discussion - Both sides of People Analytics: How to make it work and what to avoid
Today more than ever, companies are realizing that workforce data is a strategic asset. Once used for only sales and marketing functions, companies today have access to technology that can help them use their HR data effectively to make better people decisions. This panel will explore how to approach your People Analytics approach in your company but also reflect on what to consider and avoid when it comes to data privacy, security, and invasiveness.
Panel Members:
Moderator: Jennifer Bouyoukos, Founder, Full Stack HR

Arun Kochhar, Global HR Insights & People Analytics Lead, Xerox

Robert Carlyle, Senior Director, Strategic Workforce Management, RBC

David Johnston, President & CEO, Sales Resource Group

Aamna Contractor, Talent Sourcer & People Analytics Specialist, TELUS Digital
8:35 - 9:00 - Final Networking
Speakers
Kim Tabac, Chief Talent Officer, Deloitte Canada: Kim Tabac is the Chief Talent Officer at Deloitte Canada. A senior business professional with over 20 years' experience in Human Resources leadership roles, Kim has a proven track record of building high-performing teams and designing inclusion strategies.
Manny Campione, Senior Consultant and Market Leader, Normandin Beaudry, Former VP of HR, LoyaltyOne: Manny's industry and consulting experience in Human Resources, Rewards and Engagement, along with his passion for working with clients, ensures that Business and HR leaders leverage relevant solutions to affect organizations' business objectives. He is a trusted advisor, coach and thought leader in the HR community.
Jane Watson, Head of People & Operations, Actionable: Jane's career in Human Resources has been filled with exciting opportunities, engaging challenges, and respected mentors. It has also spanned a variety of industries, business environments and organizations, all of which has allowed her to develop a unique insight into the diverse range of Human Resources challenges that organizations face.
Mark Edgar, Senior Vice-President, HR, RSA Insurance: Mark is responsible for developing and implementing the people strategy for RSA. He has extensive HR experience and expertise, and has worked in the UK for over 15 years with companies such as Excel, British Air Broadcasting, and British Gas before moving to Canada in 2011.
Arun Kochhar, Global HR Insights & People Analytics Lead, Xerox: Arun is the Global Lead of HR Insights & People Analytics for Xerox. With 10+ years of experience, he has a proven track record for delivering quantitative business outcomes by leveraging and driving the adoption of analytics. Arun is passionate about fueling the development of innovative, novel approaches to analytics with a firm rooting in corporate strategy.
Jennifer Bouyoukos, Founder, Full Stack HR: Jennfier is a high-impact Business Partner with proven experience identifying, developing and implementing solutions that contribute to the organization's achievement of its revenue and culture objectives. She is most recognized for driving and supporting high human-capital growth and development in Finance and software companies from start-up to IPO, mid-size to hugely profitable acquisitions in ambiguous, complex environments.
David Johnston, President, Sales Resource Group: David Johnston is a former HR pro and President of Sales Resource Group Inc. David has a broad international consulting background and offers experience and a participative approach to consulting with clients. He brings with him 20 plus years of experience in working with organizations from diverse fields, such as broadcast media, pharmaceuticals, telecommunications, information technology, retail, manufacturing, membership organizations and financial services.
Robert Carlyle, Senior Director, Strategic Workforce Management, RBC: An experienced problem solver in developing concrete action plans to meet complex business needs. This is supplemented by earlier academic research in strategic analysis and planning. Specializes in strategic planning and business model development, including business planning within large organizations, HR and workforce development, data anlysis and forecasting, project selection, capital allocation and effectiveness/performance measurement.
Aamna Contractor, Talent Sourcer & People Analytics Specialist, TELUS Digital: Aamna is a results-driven people geek with proven experience sourcing & building teams, implementing data-driven strategies and leveraging technology to cement the link from people strategy to business strategy. She has pushed corporate innovation by promoting the adoption of people analytics from an earlier stage within the financial, education & tech industries.
Partners and Sponsors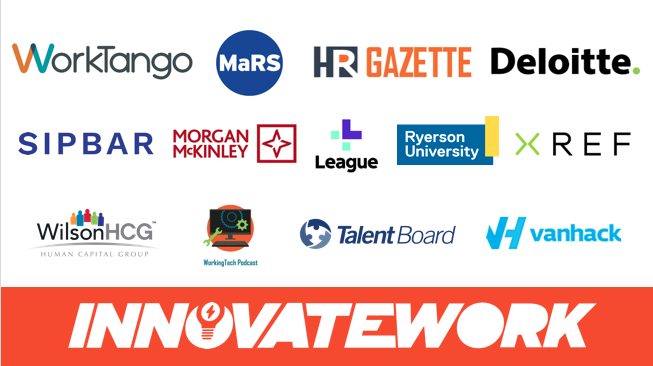 WorkTango - Organizing Sponsor - A platform to give employees a voice and companies actionable insight.
HRGazette.com - Organizing Sponsor - Latest HR Technology, Talent, Performance, Learning, Leadership news, reviews and podcasts.
Deloitte Canada - Platinum Sponsor - Leading professional services firm, consulting and advisory services to a wide range of Canadian and international clients.
Xref - Gold Sponsor - Xref is an online, mobile-friendly reference checking tool that enables fast, data-driven hiring decisions.
League Inc. - Gold Sponsor - League is re-imagining employee health benefits, and is on a mission to empower people to live healthier, happier lives —every day.
Morgan McKinley - Silver Sponsor - Our mission is to connect niche specialist tech talent with leading employers across multiple industries and disciplines within Canada.
MaRS Discovery District - Community Partner - The launchpad for leading innovators.
Ryerson Univeristy Career Centre - Educational Partner - Focused on empowering and encouraging students to maximize their potential at Ryerson
WilsonHCG - Copper Sponsor - Helps companies reach their talent objectives by transforming the way they think about the recruitment function. Along with Scotia Bank, WilsonHCG is the organiser of the CONNECT 2018 Summit which happens on April 23rd. Apply to register for free by contacting: Cassandra Banks at 416 440 2046 or cassandra.banks@wilsonhcg.com
VanHack - Copper Sponsor - VanHack is a community with over 150,000 vetted developers who are ready to relocate to Canada. With it taking months to find technical talent locally, VanHack has helped companies hire perfect matches within a week and provide full service as they navigate the Global Talent Stream process to bring them here within 4-6 weeks.
Sipbar - Contributing Sponsor - SIPBAR is an easy to book pop-up bar service for any type of event. SIPBAR brings to your event a full bar experience; prices include certified bartenders, selections of craft beer, quality wines, premium spirits, signature cocktails, and anything else that our clients might need to host a successful event.
Want to get in front of 100s of HR pros and leaders? Check out sponsorship options and contact us to learn more!
More About InnovateWork Toronto
As an HR and Tech community, we are always looking for ways to improve how we can respond and/or get ahead of our changing workplace. Our main goal is to continually recruit, retain and engage employees, and it is getting more challenging than ever!
The Canadian HR community isn't sitting back. Together, we are pushing forward to innovate. We have gathered exciting Canadian HR leaders and innovators that are making waves at every stage of the employee lifecycle.
This is the 5th in a series and the venue will accommodate 300-350 people so be sure to invite your colleagues along!
PLEASE NOTE: This event is invite only. If you apply and pay for a ticket but are not part of our extended network, you may be informed that you will not be allowed into the event. In this unique situation, you will be refunded your ticket fee.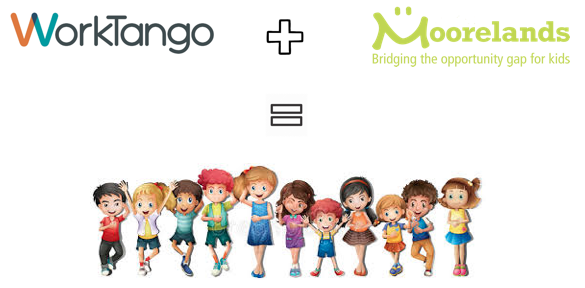 We're excited to be giving support to Moorelands Community Services: a children's charity that works with more than 1,200 children and youth living in low-income, under-served Toronto neighbourhoods each year. They offer fun programs and leadership opportunities designed to strengthen kids' confidence, competence and character and to build positive connections with peers and caring adults.