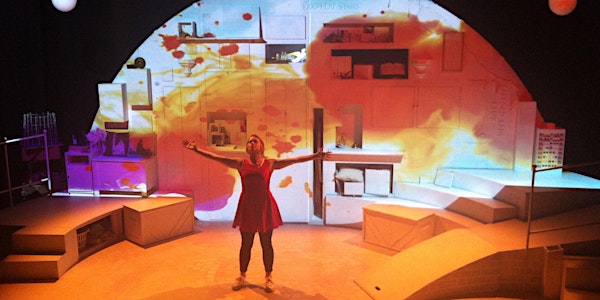 INPUT>OUTPUT: Interactive Video Working Session with Sam Meech
Location
EV10.625
1515 Rue Sainte-Catherine W.
Montreal, QC H3G 2W1
Canada
Description
Isadora is a great user-friendly tool for quickly and easily bringing media into live performance and installation. It can be used for projection mapping, triggering sound and video, lighting, VJing, camera tracking, and much more. The best thing is, you don't need to be a programmer to work with it.

This workshop will give you an introduction to the Isadora workshop, help you understand the interface and quickly have you building your own performative video tools, but most importantly, it will give you a chance to experiment and play!

Together we will look at:
- the interface and tool kit
- basic projection mapping
- video mixing and realtime effects
- sound reactive patches
- camera tracking and movement reactive patches

If possible bring your own laptop with Isadora installed on it. You will also receive a free 30 day trial version of the software so that you'll be able to continue working on projects for a month after the workshop.
Following this first meeting, participant's will have the opportunity to have a follow up working session April 12, to further explore the software and develop their projects. This is an optional session.
Isadora wesbite: https://troikatronix.com/