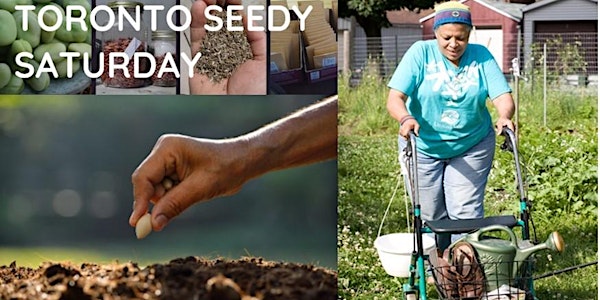 Intergenerational Intercultural Seed Circle
Wrap up two weeks of Seedy Saturdays with a seed and story swap of experienced and new gardeners and seed enthusiasts
About this event
"There is no culture without agriculture" - Malik Yakhini
Calling all our relations to share stories, seeds and knowledge in an online circle led by dynamic food activist Opal Sparks.
We welcome people of all ages and backgrounds to bring stories and knowledge about seeds, or to listen and ask questions. We'll help you trade any seeds you'd like to share.
To meet our goal of making this an intergenerational and intercultural group, we're asking each person who comes to invite someone else, someone who is different from you in any way!
We'll also share resources on gardening that have been gathered over the two weeks of Seedy Saturday.
Captioning will be provided and a transcript of the webinar will be available.
See more gardening webinars and Q&A sessions at www.seedysaturdays/toronto
Brought to you by the Asemaa Circles Project, FoodShare Toronto, Greenest City/West Neighbourhood House and Toronto Urban Growers