Description
A hackathon for Toronto's Black, Indigenous, and POC (People of Colour) communities!
IntersectTO is hosting a one-day hackathon for Black folks, Indigenous folks, and People of Colour (BIPOC) in the GTA to work together and build tech projects for our communities! Our hackathon welcomes BIPOC coders, designers, artists, activists, and anyone else with an interest in learning more about technology and/or collaborating with like-minded BIPOCs.
Participants will work in teams of three to eight people to build websites, apps, games; analyze/visualize data, create toolkits, or design graphics and campaigns. Participants will have a chance to share and demo their projects at the end of the day. We're excited to see what we can make together! All skill and experience levels are welcome!
You don't need to know how to code to participate! There will be a wide range of projects that will need support with design, writing, ideation and more. We're hoping to foster an atmosphere of skill-sharing where folks can swap ideas and skills with each other.
Submissions are open for project leads
Do you have an awesome idea, or an ongoing project you'd like for folks to collaborate on at the hackathon? Choose the project lead ticket to apply (—and make sure you fill out this form by July 8th)!
Project leads should be enthusiastic about having people from a wide range of technical backgrounds contributing to their project. We're looking for folks who can help build a fun and inclusive hackathon experience for a diverse group of BIPOC participants, including tech beginners and teens! We'll be asking project leads to participate in a brief training and information session a couple weeks before the hackathon.
Apply to be a project lead before July 8th.
Submissions are open for volunteers
Don't want to lead a project, but still want to help out at the event? We're looking for a handful of volunteers to:
Be technical mentors: float around the room throughout the day, and be available to help tech beginners with coding / UX / graphic design basics

Help set up in the morning

Help clean up at the end of the day
Choose a volunteer ticket and we'll follow up with you!


High school students welcome
Youth 14+ are welcome to join, but will need to submit a parental permission form if they are under 18. There will be at least two adults with vulnerable-sector checks completed on site at all times.
---
A BIPOC hackathon
This hackathon is intended to be a safer, dedicated space for BIPOCs to build, share skills, and learn. Please register for the hackathon only if you identify as Black, Indigenous, or as a person of colour
Sponsorship
We're hoping to provide free coffee, snacks, and lunch to all participants, and are currently looking for in-kind sponsorships. We would also like to be able to cover the cost of TTC transit for those who need it. If your company or organization is interested in sponsoring this event, please see our sponsorship requirements for more details!
Thank you to our venue sponsor!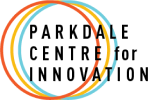 The hackathon will take place on the territory of the Huron-Wendat and Petun First Nations, the Seneca, and most recently, the Mississaugas of the Credit River. This territory is covered by the Dish With One Spoon Wampum Belt Covenant, an agreement between the Haudenosaunee and the Ojibwe and allied nations to peaceably share and care for the lands and resources around the Great Lakes. Today, the meeting place of Toronto is still the home to many Indigenous people from across Turtle Island and we are grateful to have the opportunity to work in the community, on this territory.
If you have any accessibility needs do not hesitate to contact us at intersectto@gmail.com, let us assist you.