When building your website you must have the right attitude to take charge of the customer's whole experience!
About this event
The creation and maintenance of a website requires a design that works for you and benefits your business. It is most important to know what to look for and how it will assist your overall goal.
Learn to lay down a practical website that makes sense to you and your business.
9 Second Impression - The form and content of your website
90 Second Offer - Value proposition statement & call to action
900 Second Conversation - Offer to relationship to conversion
Deciding what best fits your business goals
Approaching websites with the right attitude
Assigning the roles and responsibilities for your website: marketing, customer services, sales, public relations, business management etc.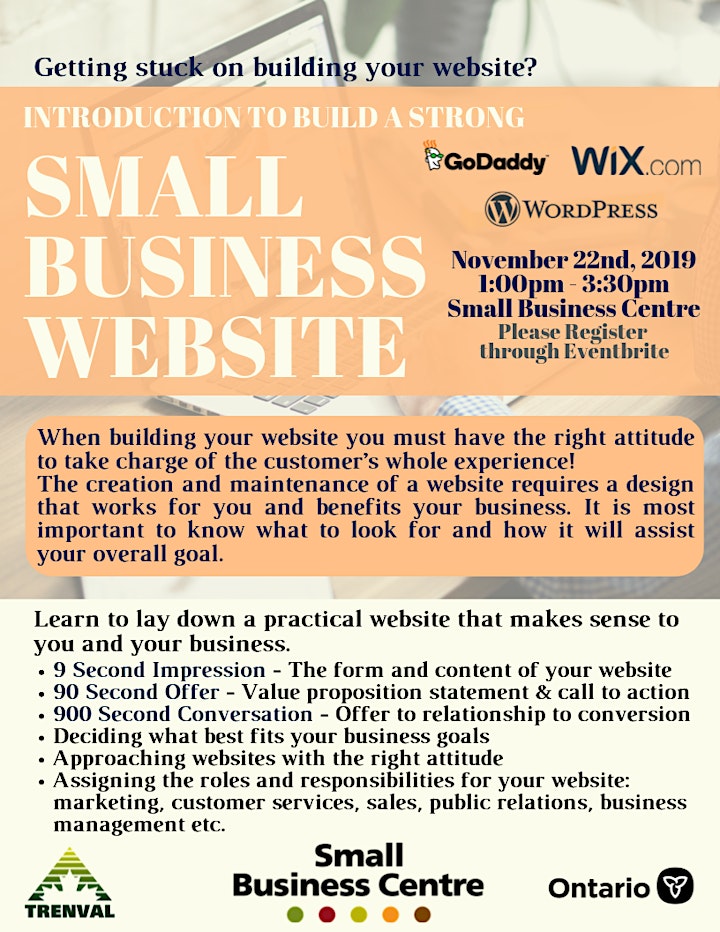 Organizer of Introduction to build a strong Small Business Website
The Small Business Centre is a one-stop centre for entrepreneurs and small business owners. Our service area extends from Deseronto to Quinte West, Maynooth to the southern tip of Prince Edward County.
Our counsellors provide information on a full range of topics, from business start-up to growing your business right through to succession planning. Whatever stage you're in, the Small Business Centre can help find the resources you need.