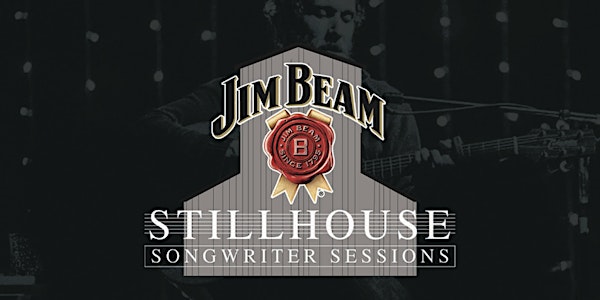 Jim Beam Stillhouse Session #40 DUANE STEELE | JAYWALKER
Set in a listening room atmosphere that creates a unique experience for both artists and fans as artists tell their stories behind the music
When and where
Location
The Track on 2 40309 Range Road 272 Lacombe County, AB T0C 0J0 Canada
About this event
Jim Beam Stillhouse Songwriter Sessions : Session #40
Presented by: Sunny94 Lacombe
DOORS 5:30 PM | PRE-SHOW MEAL 6PM | SHOW 7 PM
Artists are DUANE STEELE | JAYWALKER
COVID-19 PROTOCOLS & RESTRICTIONS
As per AHS Guidelines all those attending the event must provide proof of covid-19 vaccination or valid negative test results.
THE JIM BEAM STILLHOUSE SONGWRITER SESSIONS
Set in a listening room atmosphere that creates a unique experience for both artists and fans, The Jim Beam Stillhouse Songwriter Sessions will focus on the craft of songwriting and the stories that go along with it paired with incredible stillhouse inspired food and beverages.
PRE-SHOW BUFFET MEAL
Join us early and enjoy our pre-show buffet meal expertly prepared by our in house renowned Chef Pete Sok.
October 27, 2021 Chinese-themed Buffet: GINGER BEEF, CHICKEN CHOP SUEY, EGG FRIED RICE , CHOWMEIN NOODLES, FORTUNE COOKIES & SQUARES
THE LISTENING ROOM ATMOSPHERE
What you will experience here is a listening room. And while the performers love the audience to applaud and laugh, too much conversation during the show distracts other listeners and is disrespectful to the songwriters who form the backbone of this very special evening. We encourage talking before the show, between sets, during intermission, and after the show but ask that during the performances, audience members keep their voices low and talking to a minimum.
ADDITIONAL TIPS FOR ARTISTS
As a way of bringing some of the Nashville Honkytonk Tradition to this evening audience members may show their appreciation to the songwriters by making a donation in the artist tip jar located at the front of the stage at any time they wish throughout the evening.
MEET THE SONGWRITERS
DUANE STEELE
Duane Steele is among Canada's top country recording artists and songwriters with a professional career dating back to 1984. Born and raised in the small Alberta Peace Country town of Hines Creek, music was a big part of Duane's life growing up. He fondly remembers parties at his parents home with everyone sitting around singing and playing various instruments. As teenagers Duane and his cousins started a band spending summers and weekends playing for weddings and community dances. Duane's pure voice and natural stage presence makes his live shows a must see. Fans relate to his lyrics and song writing style. When he is not touring or working on his own projects he is often writing with other artists. Production has been a natural progression and he looks forward to working in this area while continuing his own solo career.
JAYWALKER
JayWalker bolts onto the music scene with a fresh sound that puts their authentic stamp on modern country. Made up of the heartbeat from the award-winning band Hey Romeo, Darren Gusnowsky and Rob Shapiro combine their natural chemistry formed over a decade of writing, recording and performing together to create a musical duo that showcases their outstanding abilities. As JayWalker, they walk the boundaries of country music to deliver songs that are catchy, heartfelt and authentic.
Since 2006 Gusnowsky (guitars/harmonies /lead vocals) and Shapiro (keyboards/harmonies) have been the driving force of Hey Romeo, penning Top 20 hits and winning CCMA Group of the Year twice and ACMA Song of the Year. Individually, Shapiro has captured the CCMA Keyboard Player of The Year Award an astonishing five times and Gusnowsky has been nominated 2 times for CCMA guitar player and for the 2017 ACMA Award for musician of the year.
The name, JayWalker literally came to them in them middle of the street on their way to a show at Rogers Place says Shapiro. "The traffic opened up and Darren said 'I'm jaywalking!' and I looked over at him and said, that's a great name for a band." And the name is fitting for Gusnowsky and Shapiro who are crossing into new territory as a duo to make a dash for even more success in the music industry." We thought if we were ever going to do this, now is the time," says Shapiro.
Currently the Edmonton-based duo is working with producer Jeff Dalziel (Dan Davidson, Washboard Union, Brett Kissel), to produce a new record where modern country, roots and 90's country music collide all at the same intersection. The new Jaywalker album is guaranteed to have music lovers gladly crossing the street to hear.
Artist line-up subject to change without notice. In the case of event cancellation ticketholders will receive a full refund.
We thank you in advance for your patience as we do our very best to implement procedures to keep everyone safe and healthy. Thank you for trusting us with your well-being! ~ Owners, Management & Staff