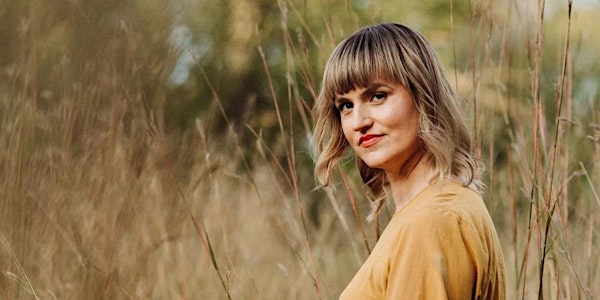 Junction Reads with Brooke Lockyer
A '90s-era Southern Ontario Gothic about holding on to the dead, voiced with plaintive urgency and macabre sensuality.
Date and time
Sun, Jun 4, 2023 2:00 PM - 3:00 PM PDT
Refund Policy
Contact the organizer to request a refund.
Eventbrite's fee is nonrefundable.
Agenda
5:00 PM - 6:00 PM
Junction Reads with Brooke Lockyer
5:45 PM - 5:55 PM
Book Raffle
About this event
Join us on June 4 at 5:00pm ET for a reading and discussion with Brooke Lockyer and her debut novel, BURR from Nightwood Editions.
From Nightwood: "In the small town of Burr, Ontario, thirteen-year-old Jane yearns to reunite with her recently deceased father and fantasizes about tunnelling through the earth to his coffin. This leads her to bond with local eccentric Ernest, who is still reeling from the long-ago drowning of his little sister. Jane's mother, Meredith, escapes into wildness, enacting the past on the abandoned bed that she finds in the middle of the forest, until her daughter's disappearance spurs her into action.
The voice of the town conveys the suspicions and subliminal fears of a rural community—a chorus of whispers that reaches a fever pitch when Jane and Ernest disappear from Burr together. Throughout, the novel is haunted by Henry, a former wrestler who once stood on his bed in the middle of the night, holding up the weight of the ceiling in his sleeping hands.
Mixing realism and the fantastic, Brooke Lockyer's debut novel investigates the nature of grief and longing that reach beyond the grave."
__________
"Brooke Lockyer's articles, reviews, and fiction have been published in Toronto Life, House & Home, Spacing, Hart House Review, White Wall Review, carte blanche, and Geist. She holds an MA in English in the Field of Creative Writing from the University of Toronto and was the winner of the Hart House Literary Contest and the recipient of both the Peter S. Prescott and the Lenore Marshall Barnard prizes for prose. Brooke's debut novel Burr is forthcoming from Nightwood Editions in April 2023. She lives in Toronto."
This is a PWYC event with ALL proceeds going to the author. Consider a paid ticket if you can.
About the organizer
Junction Reads is an online reading series that offers one on one conversations and readings with authors of great prose.