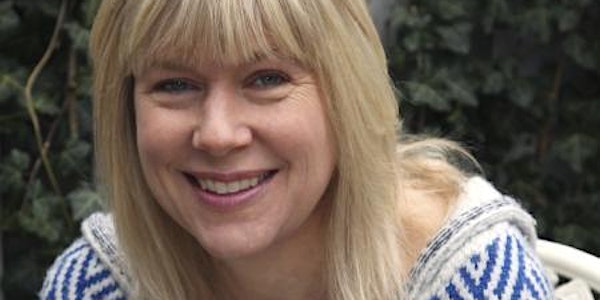 Junction Reads with Patricia Westerhof
This event is for writers and lovers of the writing process.
Date and time
Sun, Jun 11, 2023 2:00 PM - 3:00 PM PDT
Refund Policy
Contact the organizer to request a refund.
Eventbrite's fee is nonrefundable.
About this event
Join us for a workshop and chat about writing with Patricia Westerhof.The Canadian Guide to Creative Writing & Publishing was published by Dundurn Press this year and is getting rave reviews from writers and readers alike.
Join us at 5:00pm ET on Sunday June 11. If you have questions you'd like Patricia to dive into at this event, please email Alison at junctionwritesATgmailDOTcom.
"The essential guide for Canadian writers seeking to have their work published today.
How do you get your writing published in Canada? What are the industry standards for publishable work and how do you reach them? This lively, practical guide shows you how to think more creatively, cultivate a strong writing voice, and make your sentences powerful. It explains the elements of style and offers writing prompts to help you apply what you learn. It gives strategies for finding critique partners and beta readers and for getting useful feedback before you send your drafts to agents or editors. The chapters are packed with up-to-date information about the publishing industry, including how to find an agent, how to submit manuscripts to literary journals, how to query independent presses, and how to apply for writing grants. The Canadian Guide to Creative Writing & Publishing confidently leads you through the process of polishing your writing and finding an audience for your work."
____________________
"Patricia Westerhof is an author, speaker, and writing coach. Her broad and eclectic tastes in reading have led to a similarly broad range of genre of her published works. Along with her most recent book, The Canadian Guide to Creative Writing and Publishing, she has written novels, short stories, a textbook, and writing curriculum.
Patricia, who holds an MA in Education from the University of Toronto, is a sought-after writing coach, working with writers of all ages, from teens to seniors. She is currently working on a new novel inspired by her recent experience of having been forced to write an index."
This is a PWYC event with ALL proceeds going to the author. Consider a paid ticket if you can. Book raffle at the end of the event.
About the organizer
Junction Reads is an online reading series that offers one on one conversations and readings with authors of great prose.