Description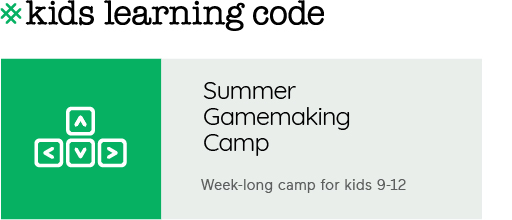 ---
For all of the game-fanatics out there, this is their chance to create their very own digital game to play and share! This week is packed with tons of on-screen and off-screen play, including a field trip to a nearby game development company to get a behind-the-scenes look into the gaming industry.
Campers will test out games, discuss game theory, and work in a team to create their very own digital games. They will create personalized soundtracks and sound effects, sketch out characters, and design assets for their games. After beta testing and publishing to the web, campers will also code their very own websites from scratch to promote their game. Join us for the end-of-session demos to see what they've created and test their games out for yourself!
Who is this for?
This camp is for youth ages 9-12. Our camps are designed to give learning experiences that are fun, engaging, empowering and inspirational. Through hands-on, collaborative, project-based learning, kids end each day having built something. This camp experience is designed to help kids see technology in a whole new light – as a medium for self-expression, and as a means for changing the world.
Prerequisites:
None! Our camps are designed for absolute beginners!

What's Included: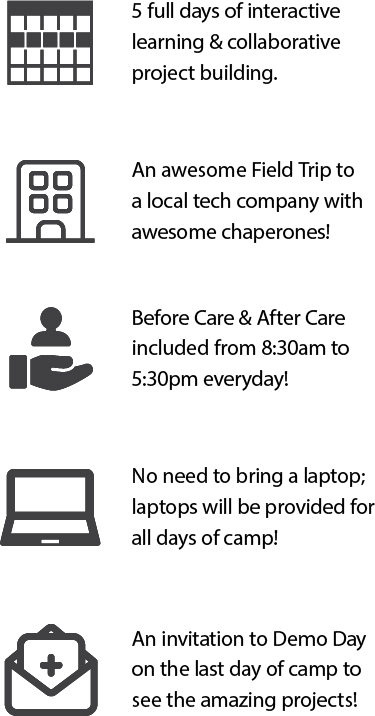 Requirements:

Hey you!
Have you joined the Canada Learning Code mailing list? If not,
join here
.
Questions? Email us at
info@canadalearningcode.ca
You can also find us here:









Hope to see you soon!
If for some reason you can't make it, check out our REFUND POLICY.