OMG we sold out 1000 Zoom tickets but you can STILL WATCH IT LIVE at https://www.facebook.com/ChrisMcKhoolKidsMusic at 7:00 pm EST
About this event
NYE Kids Party and Countdown - presented by Pied Piper Kidshows
Featuring Tamar Ilana, Chendy Leon, Donné Roberts & Yukiko Tsutsui!
We sold out 1000 Zoom tickets but you can STILL WATCH IT LIVE at https://www.facebook.com/ChrisMcKhoolKidsMusic at 7:00 pm EST
Let's have fun celebrating New Year's Eve!
We will be singing songs, have a dance lesson with Tamar Ilana, make a shaker with Chendy Leon, an online scavenger hunt, trivia game, do some wintery science experiments, and have an early KIDS COUNTDOWN!!!
We are going to do some crafty stuff during the show. If you like to join along, please have some printer paper and scissors handy.
And if you want to make shakers with us, you can gather together some dried beans or corn, an empty yoghurt container, elastic band, and tin foil!
Link becomes live at 6:40 pm to get settled and hang out. And make sure you have speakers plugged in if you have them!
JUNO Award nominee Chris McKhool is hailed as a "Children's musical star" (National Post) and "Canada's greatest eco-troubadour for young people." (Mississauga Living Arts Centre).
"I was impressed by his musical virtuosity and personal appeal…His songs succeed!" -Ernie Coombs, (Mr. Dressup)
PRESS RELEASE:
NYE 2020 is bound to look a little different. As parents watch the cases of Covid-19 continue to rise, many are trying to figure out how to carry on traditions while keeping their children safe. In many parts of Canada, where cases numbers continue to soar, politicians and doctors are saying to stay home to keep the virus under control.
Enter JUNO Award nominee and MASC artist Chris McKhool with an idea: a free Kids NYE Zoom Party on December 31 at 7:00 PM EST, where children can sing some songs, have a dance party, do some crazy science experiments, give away prizes, and have their own early Kids Countdown!
"I love New Years Eve, and I wanted to do something nice for all the families struggling with what to do with their kids. I wanted to find a fun and safe way for me, my wife, and 9 year old daughter to celebrate First Night with her friends and neighbours," says McKhool.
"The idea grew from there and now we are extending the invitation across the country for families to join with us. We will sing a few songs, have a dance party, a costume contest, and give away prizes. This will be on Zoom so we can see each other and celebrate together."
Community-minded Chris McKhool is hailed as a "Children's musical star" (National Post) and "Canada's greatest eco-troubadour for young people." (Mississauga Living Arts Centre) Chris has been delighting audiences with infectious songs and exotic world instruments for over two decades, reaching over 1 million children live in concert. All of Chris' shows feature original songs from his appearances on Mr. Dressup, YTV's Treehouse, TVOntario's Crawlspace and live CBC Television and Radio.
"Many have tried but none have come as close to capturing what it means to truly celebrate multiculturalism as Chris McKhool. The Toronto singer-songwriter epitomizes what many Canadians have come to love about this country." – Deanne Fisher, City Parent
Pied Piper Kidshows (PPKS):
Pied Piper Kidshows (PPKS) is a volunteer-run, not-for-profit organization that began presenting children's shows in 1979. The mandate of Pied Piper Kidshows is to bring a variety of quality children's entertainment to our community, as well as making the performing arts accessible to as many community members as possible through low ticket prices.
In recent years, PPKS has been growing! With each PPKS performance we coordinate workshops at local schools. Through these workshops and our four performances each season, PPKS reaches over 600 youth annually.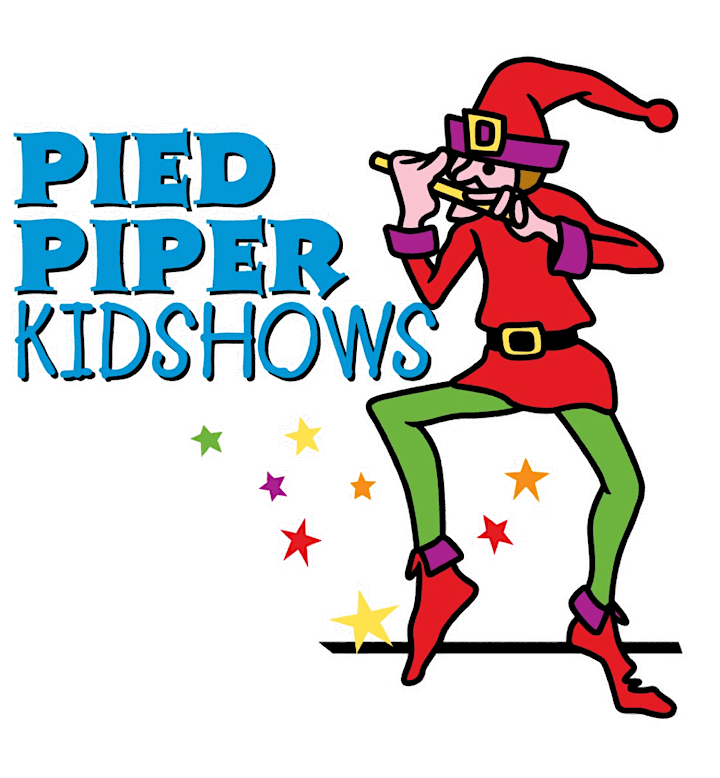 Organizer of Kids New Year's Eve ZOOM Party and Countdown - McKhool & the Gang