Join us virtually for a Sunday afternoon of music as we stream our second performance of Season 8 from Trinity St. Paul's.
About this Event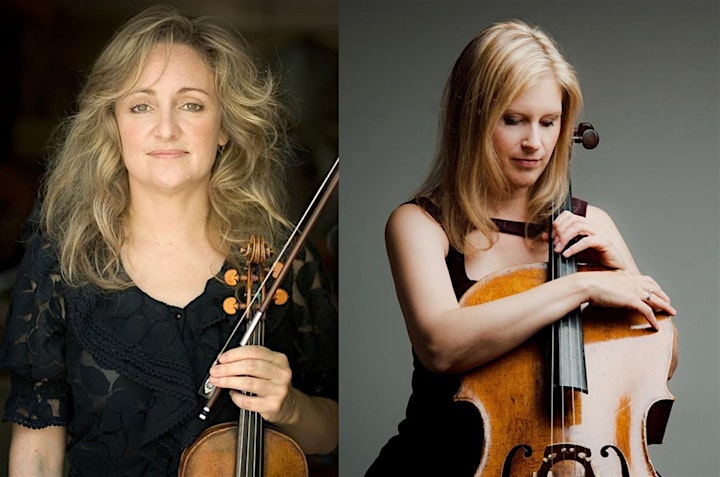 Sunday, April 4, 2021
Livestreamed at 3 pm EST
Beethoven - String Trio in G Major
Shostakovich - String Quartet #1
Vaughan Williams - On Wenlock Edge
Fauré - La Bonne Chanson
Join Marie Bérard and Winona Zelenka for a resplendent afternoon of music for an early spring day.
Trio Arkel welcomes guest artists:
Russell Braun - baritone
Carolyn Maule - piano
Erika Raum - violin
Rémi Pelletier - viola
Award winning Rémi Pelletier, Associate Principal Viola with the Toronto Symphony Orchestra, joins Trio Arkel for Beethoven's String Trio in G Major. From the rich, symphonic elaboration opening, to the beautiful pastoral atmospheric second movement, to a brilliant and spirited finale. This piece is part of an opus that is considered a significant milestone in Beethoven's development as a composer.
For his piece String Quartet #1, Shostakovich wrote, "I visualized childhood scenes, somewhat naïve and bright moods associated with spring." Trio Arkel is joined by Erika Raum who is known for her "lively temperament, energetic individuality and warm and communicative tone" (Muzsika, Budapest) to bring Shostakovich's vision to life.
Russell Braun, the Juno award winning baritone renowned for his luminous voice "capable of the most powerful explosions as well as the gentlest covered notes" (Toronto Star) and Carolyn Maule, globally renowed vocal accompanist, will join Trio Arkel performing Vaughan Williams' On Wenlock Edge a song cycle based on AE Housman's collection of poems A Shropshire Lad that reflects on the simple pleasures of rural life and the longing for lost innocence.
The performance will conclude with Fauré's La Bonne Chanson an arrangement by the composer for voice, piano and string quartet from 1898 based on a collection of poems of the same name by Paul Verlaine. The soprano Emma Barduc and her husband Sigismond hosted Fauré during the summers of 1892 and 1893. Throughout the song cycle Fauré utilizes a variety of musical themes that accumulates into the final cycle "L'hiver a cessé". As Fauré created various elements of the cycle, Emma would sing Fauré's newly composed material Fauré wrote that La Bonne Chanson was his most spontaneous work and he dedicated the cycle to Emma.
Tickets
During this challenging time, we are asking our loyal supporters to pay what you can to access our digital performance.
A contribution of $20 is suggested
We hope you can join us live, however, your ticket purchase includes a 7 day access to the concert recording. (April 11, 2021)
We will send you a link 24 hours in advance of the performance.
Your support is critical to our efforts to continue to share the importance of music within our communities.
Questions about our digital performance?
Please contact admin@trioarkel.com or 647-229-6918.
Season 8 is generously sponsored by