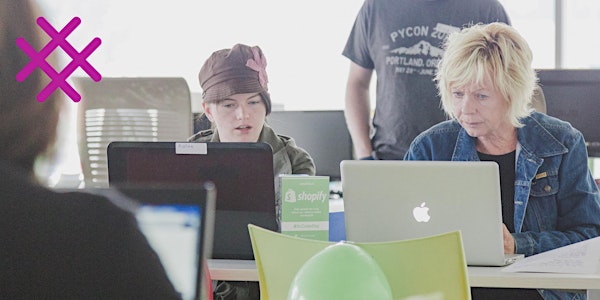 Ladies Learning Code: HTML & CSS for Beginners: Learn to Build a One Page W...
Location
Genesis Centre, Memorial University of Newfoundland
230 Elizabeth Avenue
IIC 3003 (Bruneau Centre for Innovation)
St. John's, NL A1C 5S7
Canada
Description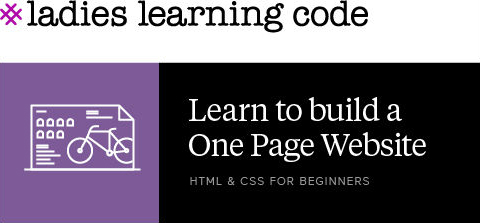 ---
If you are looking to get your feet wet when it comes to programming, then this is the workshop for you. HTML and CSS are the backbone of all websites, and knowledge of them is a necessity if you are interested in things like web development, creating marketing emails, or even blogging! The web without HTML and CSS would be would be a world without colourful, pretty websites, not to mention the web applications we all use daily. It's easy to learn, and was designed so that everyone - even non-programmers - can do it. No fancy programs are needed, just Notepad and a web browser!
The Ladies Learning Code Introduction to HTML & CSS workshop is designed to be a hands-on experience. During the session, you'll learn:
Basic techniques and concepts that are translatable to other programming languages

The building blocks of how HTML and CSS work together to create richer online experiences

How to create a rich website with images, video, and a CSS-defined layout

What resources are available if you'd like to continue learning at home (and we think you will)
Workshop Dates:

This workshop will be run over the course of two mornings: Saturday, March 17th from 9:30am to 12:30pm and Sunday, March 18th from 9:30am to 12:30pm.
Who is this for?
Our Ladies Learning Code workshops offer female-identified and male-identified, trans, and non-binary adults hands-on, project-based learning experiences that are designed to give beginners the skills and confidence they need to become digital creators.
Prerequisites:
None! This workshop is designed for absolute beginners.
What's Included: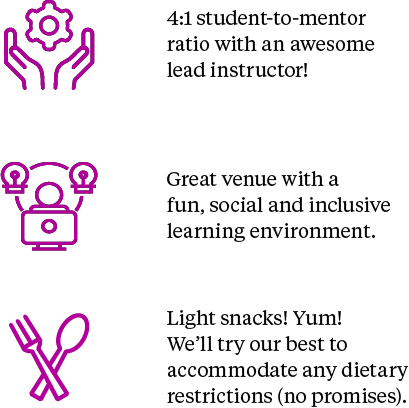 Requirements: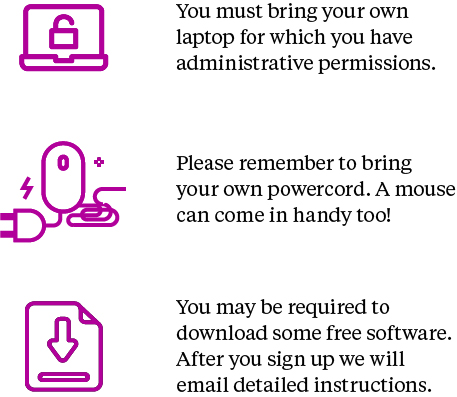 Note: If you do not have a laptop to use during the duration of the workshop, we have a limited quantity that we can loan out. The option to borrow a laptop will be included in your order form when registering.
Hey you!
Have you joined the Canada Learning Code mailing list? If not,
join here
.
Questions? Email us at info@canadalearningcode.ca
You can also find us here:







Hope to see you soon!
If for some reason you can't make it, check out our REFUND POLICY.