Description
This event aims to provide the public with tangible tools to tackle ableism, ageism, heterosexism, racism and sexism through our language. During the event, you will learn to adopt an inclusive vocabulary and promote others to accept, embrace and celebrate our differences. Canadian Cultural Mosaic Foundation will also be launching their new resource guide and online app to tackle these -isms.

Panel members from diverse backgrounds and specialties will discuss their own experiences and tactics in tackling ableism, ageism, heterosexism, racism and sexism through language.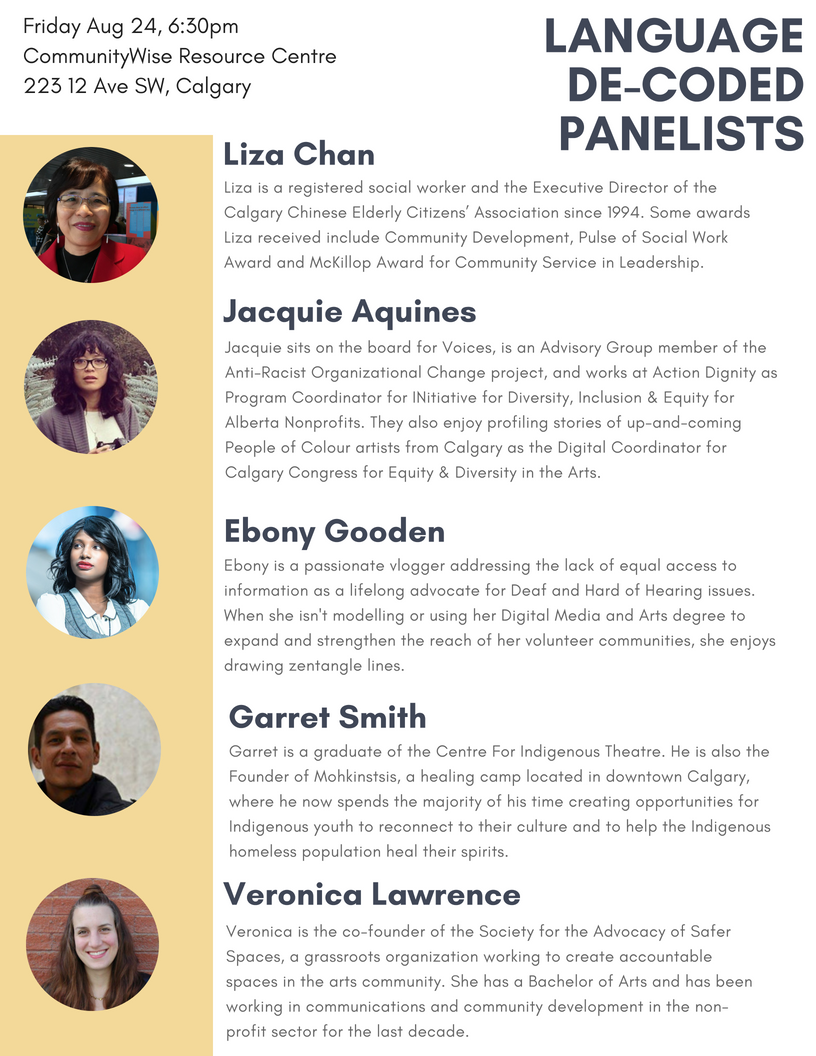 This free event is brought to you by a collaboration between Canadian Cultural Mosaic Foundation and CommunityWise Resource Centre. This venue has limited capacity, so we highly encourage attendees to RSVP. A waiting list will be available on the day of the event, but we cannot confirm spots.
We would like to thank the Calgary Foundation for helping support this event through the Stepping Stones grant.
Location's Accessibility:
CommunityWise is located in downtown Calgary, at 223 12th Ave SW. There is a ramp available to the main entrance, as well as a series of stairs and a handrail on both sides. Bathrooms are gender neutral and there is a wheelchair accessible stall.

Location's Land Acknowledgement:
CommunityWise is located in the traditional territories of the Blackfoot and the people of the Treaty 7 region in Southern Alberta, which includes the Siksika, the Piikuni, the Kainai, the Tsuu T'ina, and the Stoney Nakoda First Nations. The city of Calgary is also home to Metis Nation of Alberta, Region III.