Event Information
Refund policy
Contact the organizer to request a refund.
Eventbrite's fee is nonrefundable.
An online monthly series empowering leaders to reimagine how they can show-up to co-create a more just, compassionate and sustainable world
About this event
The pandemic, social unrest and economic struggle have sped up and revealed what we have already known for some time: the way we are living and working is not fully serving the common good. What we so desperately need is leadership, leadership in service of a more just, positive and compassionate world – a world based on love, equity and cooperation – not just for ourselves, but for the sustainability of the planet itself.
Offered by the Atlantic School of Theology, the AST Leadership Learning initiative is a new kind of leadership program, providing space for understanding ourselves and how we can lead from our values to co-create a new normal. By holding a mirror up to expose old patterns and ways of thinking, and reflecting on alternative perspectives and ideas, we are empowering leaders to reimagine how they can best show up and contribute in a meaningful way.
This intimate journey invites participants to step into their bold, authentic leadership by taking part in exciting and dynamic conversations; exploring relevant and compelling theological and philosophical ideas; engaging in diverse teachings and spiritual practices; challenging mainstream beliefs and misconceptions; and learning practical tools and techniques.
We live in a challenging time and it's essential to empower leaders who embrace values such as integrity, collaboration, compassion, kindness and respect to bring people together and effect the positive change we wish to see in the world, particularly when it comes to vital issues, such as Black Lives Matter and climate change.
When we bring different people and perspectives together into conversation, we lay the groundwork for creative and innovative ideas to emerge and flourish. AST is honoured to hold space for these conversations to unfold. We are exploring leading-edge ideas and teachings on subjects such as the environment, relationships, conflict, politics, death, spirituality, sexuality, health, education, social justice, Indigenous culture, and many more, through the prisms of self, other, our world and the beyond.
Esteemed, thoughtful and engaging facilitators, such as author and associate professor, Dr. David Deane, The Honourable Mayann Francis, O.N.S., IWK Foundation CEO, Jennifer Gillivan, Mi'kmaq knowledge keeper and sharer, Jeff Ward, mediator, peace practitioner and therapist, Paul Hutchinson, Academic Dean, Dr. Rev. Rob Fennell and other bold and exciting leaders, will take us on a journey to discover how we can begin to address the global crises we face by looking within, examining our beliefs and taking inspired action now.
On the second Tuesday of each month from 3 to 5 pm (AST) for 10 months, beginning November 10, we are hosting compelling and invigorating online conversations led by one of these dynamic facilitators, each of whom brings unique and exciting ideas for consideration. Sessions include a rich teaching component, storytelling, interactive breakouts, space for reflection and a lively Q&A segment.
In this ten-month journey, you will:
participate in a once-a-month, two-hour facilitated session with leading experts and thinkers
join live or access the monthly recordings and materials, as suits your schedule
learn different thinking and approaches, theory and everyday applications to create new ways of leading
challenge your own assumptions and work with questions that help inform your approach to leadership
develop new practices that help you understand your role in co-creating the new normal
learn, share and consider different perspectives in an online community of leaders motivated to show up differently in their lives and work
take a journey of exploration, allowing spaces for personal reflection in large and small group engagement
understand new ways of being in communication and relationship, whatever the context
become informed, entertained and challenged
enjoy podcast interviews with a wide variety of facilitators and thinkers
gain unlimited access to recordings from each facilitated session
access the program as is convenient for you
We know your time is precious. We are designing this program to fit your new way of working so you can access the program as it fits your needs - join us live the second Tuesday of each month, or listen when it makes sense to you. You can also choose a pay-as-you-go monthly subscription of just $59 or a package of the 10-month series for $490. Or buy two monthly sessions for just $99 a month, so you can sponsor a friend.
While we can't yet be together in person, we aim to celebrate our journey by bringing participants together in a one-time exciting and uplifting in-person session with a number of our facilitators on the AST campus in 2021. Join us in this beautiful, peaceful setting, overlooking the Northwest Arm, to connect with yourself, with others, with nature and with spirit.
AST Leadership Learning is an opportunity to uncover who you are, why you are here, how you can work meaningfully with others and what it means to lead with purpose and integrity in our complex world, knowing we are all connected.
At this time in our history, there is a clear and pressing need to reclaim the concept of leadership. It is not defined by title or position or power, but by the willingness to make decisions and take action from a place of integrity and courage for the greater good of our society. Join us for this journey of a lifetime.
ABOUT US
AST Leadership Learning is an extension of the Atlantic School of Theology's mission: to shape faithful and effective leaders; it builds on our ecumenical and welcoming nature, and 50-year history, as a community that invites and welcomes diverse perspectives.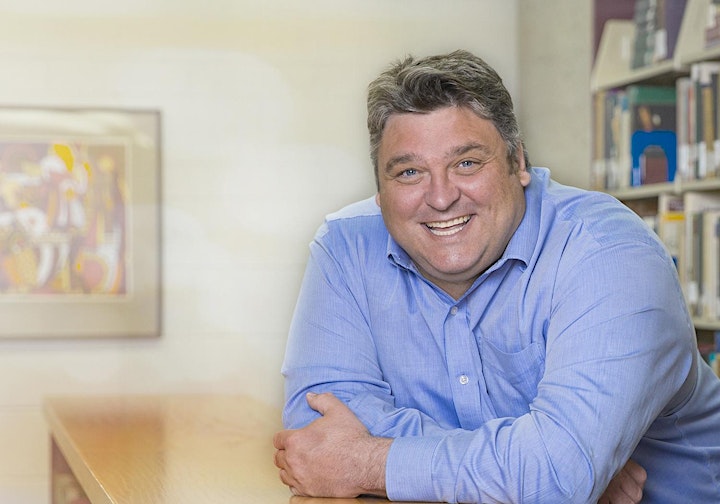 David Deane has a PhD in Theology from the University of Dublin, Trinity college. A former Research Fellow at the Irish Research Council for the Humanities and Social Sciences, he is currently associate Professor of Theology at Atlantic School of Theology, where he directs the the MA program and the Diploma in the New Evangelization Program.
David's books include Nietzsche and Theology, Still Unhealed: Treating the Pathology in the Clergy Sexual Abuse Crisis and the forthcoming Resisting the Tyranny of the Banal. He has written for the Times of London, Crisis Magazine, and the Australian Broadcasting Corporation's 'Religion and Ethics'. An expert on reform in the Roman Catholic Church, he has been interviewed by the CBC, CTV, Russia Today, France Today, and the BBC. A winner of teaching awards on two continents, he is a former winner of Honours Professor the Year at Colorado State University. He lives in Dartmouth with his wife Jennifer and his children Sophia, Chora, and Aine.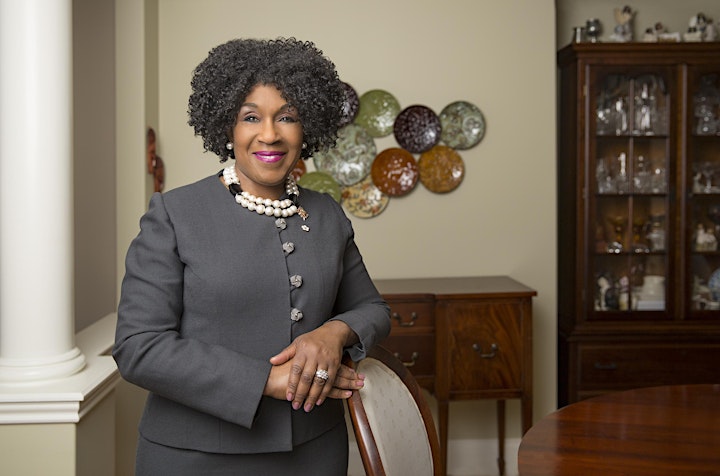 The Honourable Dr. Mayann Francis, O.N.S. was appointed Dean's Warden for the Cathedral of All Saints in late 2020.
She was named the first Distinguished Public Service Fellow to Dalhousie's Faculty of Management, School of Public Administration from 2015 to 2020.
Dr. Francis served as Lieutenant Governor for the province of Nova Scotia, from 2006-2012. She was the first African Nova Scotian and second woman to be appointed as the vice regal representative.
She is the recipient of six honourary degrees and an Honorary Diploma. She has served in many leadership roles including Chair of the Board for the Atlantic School of theology.
Her memoir, Mayann Francis, An Honourable Life, was named one of The Hill Times' 100 best non-fiction books in 2019 and was shorted listed for The Evelyn Richardson Non-Fiction Award in June 2020.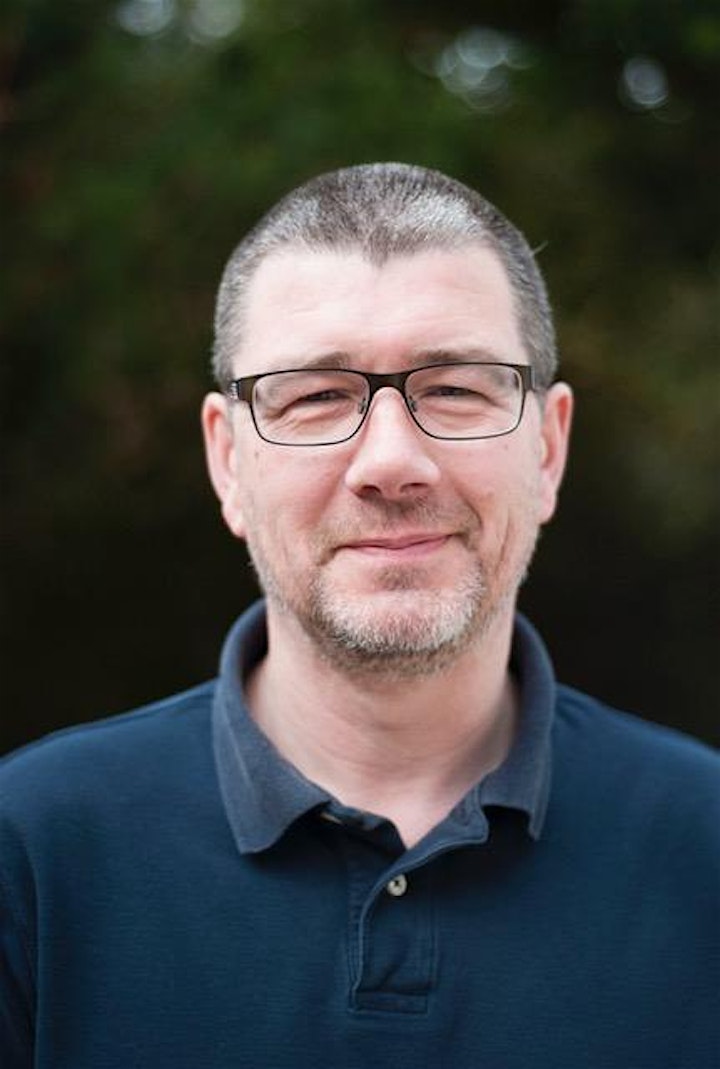 Paul Hutchinson is a mediator, therapist, artist and retreat leader. He is a former Director of Corrymeela Peace and Reconciliation Centre (www.corrymeela.org) and is currently a Commissioner on the Northern Ireland Parades Commission (www.paradescommission.org). He is the founder/Director of Imagined Spaces.
Paul has over 25 years' experience as a mediator and peace practitioner and has worked extensively in Northern Ireland, in North West of England (as a Neighbourhood Renewal Advisor), in New York, Jerusalem and Canada. He works with individuals, with interpersonal issues, with organisations, congregations and communities.
Paul teaches/trains extensively on conflict transformation and is a Visiting Lecturer at Dalhousie School of Law, Nova Scotia, and is delivering the online Masters Module in Reconciliation at AST in July 2020.
Paul is a renowned storyteller and uses narrative practices throughout his work. His latest book is Between the Bells – stories of reconciliation from Corrymeela (2019 Canterbury Press). Paul is also an award-winning documentary filmmaker.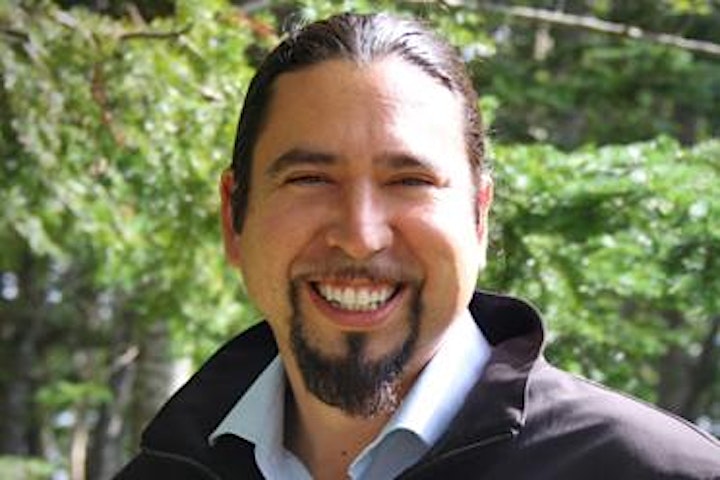 Jeff Ward has been referred to as a Mi'kmaq Knowledge keeper and sharer. He is a leader in the White Eagle Sundance, a Lodge keeper, drum keeper and maker, and a conductor of ceremonies, talking circles and justice circles, with over 30 years of experience.
Jeff is General Manager of the Membertou Heritage Park, with vast experience and knowledge in the field of culture, management and administration. He is the former Director of Operations for Metepenagiag Mi'kmaq Nation.
Growing up, Jeff was always involved in community events and has been a leader in their planning, coordination, and participation. When it became time to pursue post-secondary education, the Bachelor of Arts Community Studies program at Cape Breton University was a natural fit. Currently, he is working on his Masters degree.
As a public figure, Jeff has been dancing, drumming and performing his way into people's hearts since he was a child. He is currently a member of Kun'tewiktuk Singers, Sons of Membertou & Thunder Eagle Singers. He most recently performed at the 100th Anniversary of Vimy Ride in France. He also Emcee's numerous First Nation Pow-Wows in the Atlantic region and eastern USA. Jeff has been a keynote speaker and Emcee for a variety of conferences, including MLSN Justice forum, Reform on Social Security AFN and the latest being the MMIWG Commission of Murdered and Missing Indigenous Women's & Girls' Inquiry in Membertou.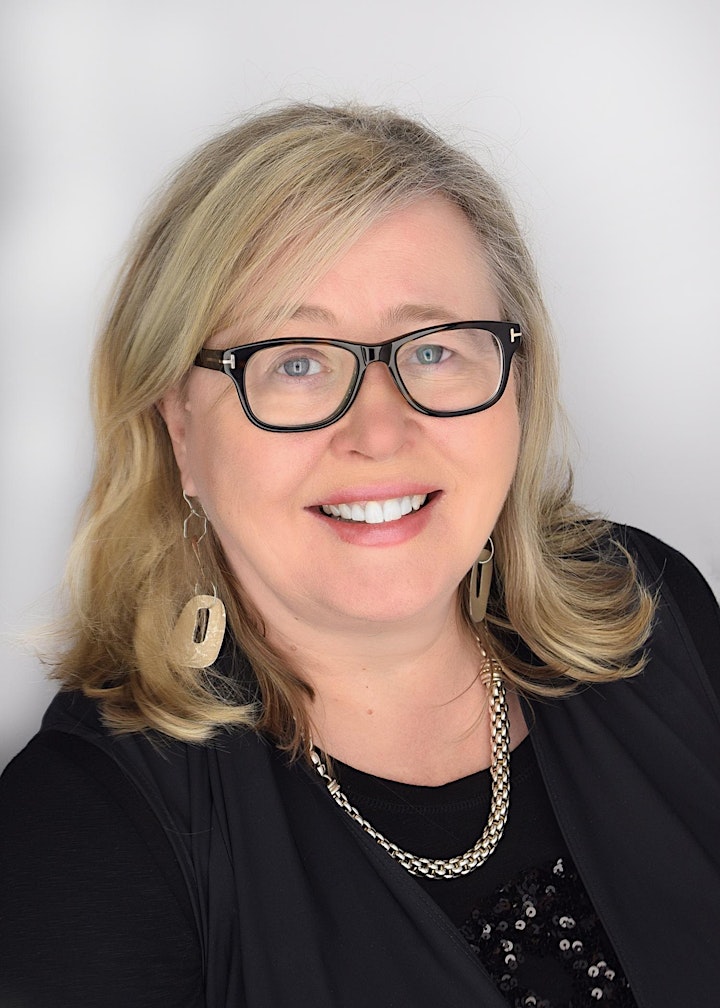 Jennifer Gillivan, ICD.D. is President and CEO of the IWK Health Centre Foundation. Before joining the IWK Foundation, Jennifer worked for fourteen years at the CBC at the regional and national level.
Jennifer was appointed by the Prime Minister of Canada to serve as a member of The Independent Advisory Board for Senate Appointments in Nova Scotia. Jennifer is the Honorary Lieutenant colonel 3 Intelligence Company, Canadian Armed Forces. Jennifer is the Vice Chair of Children's Hospital Foundations Board and a Board member Save the Children International.
Jennifer was awarded by the Halifax Chamber of Commerce – Halifax Business Person of the Year 2017. Jennifer was awarded by Atlantic Business Magazine Top 50 CEO Award 2014, 2015, 2017, 2018 & 2019 and inducted into the Atlantic Business Hall of Fame. Jennifer was awarded as one of the Top 25 Immigrants in Canada and one of the Top 25 Immigrants in the Maritimes in 2017. Jennifer was featured in "Canada 150 Women" in November 2017. Distinctive Women National Conference awarded Jennifer with Professional of The Year 2016-17. Jennifer was recognized nationally by RBC Women of Influence Entrepreneur Award. Jennifer was awarded by BMO Community & Charitable Giving Award and has received two CBC English Television Awards, The Halifax Ambassador Award and a Progress Halifax Women of Excellence Award.
Jennifer is a passionate advocate and public speaker for the rights of women and children. Jennifer lives in Halifax with her husband Joe and their family.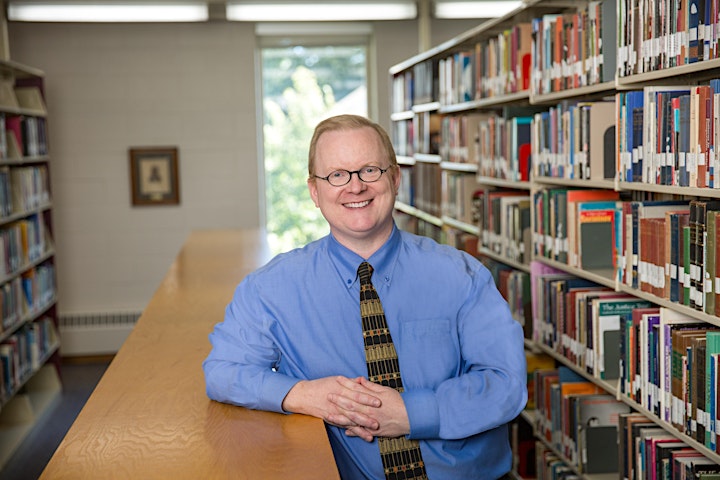 Rob Fennell is Academic Dean and Associate Professor of Historical and Systematic Theology at Atlantic School of Theology, and is an ordained minister of The United Church of Canada. The author and editor of several books, Rob is Founding Director of Camino Nova Scotia and is committed to the growth and development of healthy leaders and communities.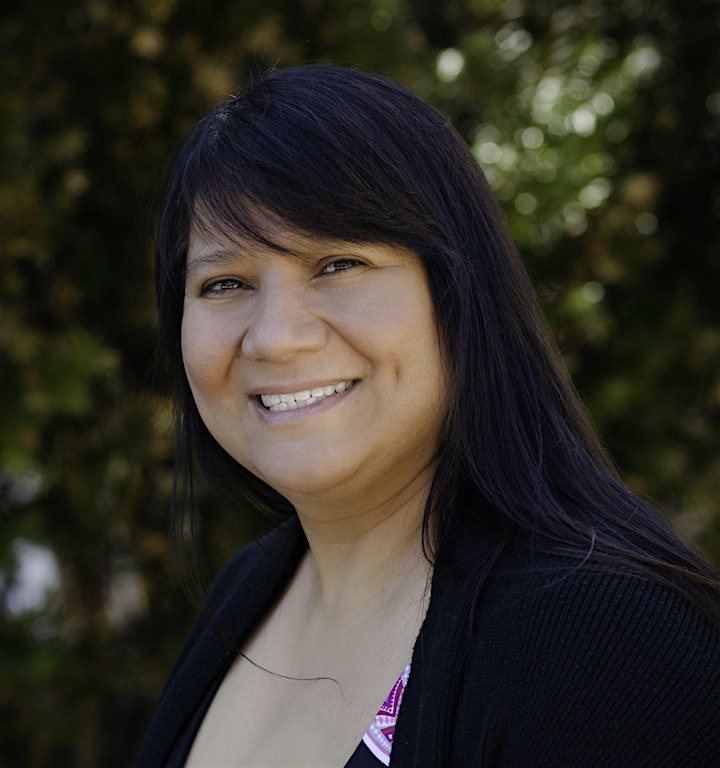 Ms. Sheila Isaac is a Mi'gmaq lawyer from Listuguj First Nation, Quebec who now resides in Membertou, Nova Scotia.
Sheila is a highly regarded subject matter expert in Indigenous history and on Indigenous women's leadership. She has contributed as a researcher and policy analyst for the Royal Commission on Aboriginal People, the Assembly of First Nations, the Native Women's Association of Canada and the Odawa Native Friendship Centre. Shela worked in her home community as the Band Manager and as the Director of Human Resources. She also worked with a team of Mi'kmaq lawyers on the Supreme Court of Canada Marshall Decision.
Sheila has been a guest lecturer and keynote speaker across the country for organizations like the Canadian Association of College and University Student Services, McGill University, Memorial University of Newfoundland, Committee to Advance Native Development Officers, Advancing Aboriginal Apprentices and more. Sheila also grades Indigenous proposals for the federal government and sits on the Indigenous Women's Circle to feed into policy initiatives affecting Canadian women.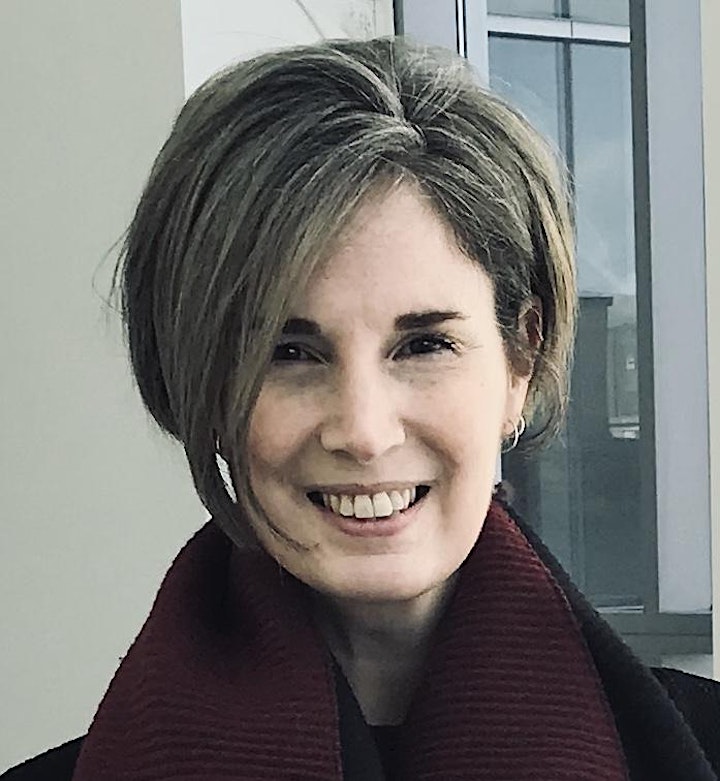 Kristin S. Williams, Ph.D. is the President & CEO of Junior Achievement of Nova Scotia, a global charity with a mission to empower youth. She is the project lead for the Nova Scotia Business Hall of Fame and the associated Legacy Project which has funded two arts and education installations celebrating the business history of Nova Scotia.
Dr. Williams is a Visiting Researcher with the UEF Business School at the University of Eastern Finland, and she has taught a variety of management courses at Dalhousie, Acadia, and Saint Mary's Universities. She is an Associate Editor with the journals of Culture and Organization and Qualitative Research in Organization and Management. She is on the executive committee of the Division of Critical Management Studies at the Academy of Management and on the board of directors for the Discovery Centre.
A critical management scholar with a focus on equality, diversity and inclusion, Dr. Williams identifies as a polemical feminist engaged in critical historiography, activist writing and narrative methods and she investigates neglected figures of significance, novel theoretical approaches, alternative ways of organizing, and overlooked innovative management strategies and practices. Dr. Williams was the recipient of the 2018 Senior Women Academic Administrators of Canada Award of Merit, she was a Nova Scotia Innovation Graduate Scholar (2015-2019), and the 2018 Emerald Literati Award recipient for Outstanding Paper published in the Journal of Management History.
Date and time
Location
Refund policy
Contact the organizer to request a refund.
Eventbrite's fee is nonrefundable.
Organizer of Leading from the Inside Out: Facilitating Change for a World in Crisis
For 50 years, AST has welcomed people of diverse backgrounds and perspectives to engage with one another and expand their leadership capacity in this beautiful, peaceful setting.
We are inviting you, those who are leading at home, in our community or in business to join us and discover who you are, why you are here, how you can work meaningfully with others and what it means to lead with purpose and integrity in our complex world through the prisms of self, other, our world and the beyond.