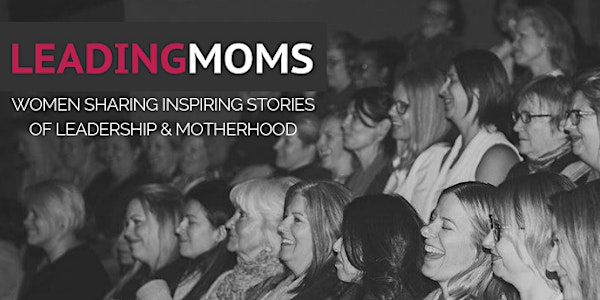 Date and time
Thu, Nov 1, 2018 7:00 PM - 9:30 PM PDT
Location
University Women's Club of Vancouver at Hycroft Manor 1489 McRae Avenue Vancouver, BC V6H 1V1 Canada
Description
We are super excited to be unveiling a totally different format for this year - Leading Moms Night Out.
Join us on the evening of November 1 in the sumptuous ballroom at Hycroft Mansion for a glass of wine, some nibbles and of course lots of laughs, insights and maybe some misty tears as only Leading Moms can deliver.
Now in our 7th year, we're talking all about the body: not just about the importance of putting yourself first and self care, but also how to have better sex after kids, how to keep your mindset positive as a mom pulled in multiple directions, as well as explore "why mommy drinks" and add even add in a bit of politics too.
Moms, It's Time To Treat Yourself!
One thing we hear from Moms all the time is that they often come last - after kids, spouses, work, family - it's hard to find time to take care of yourself. But we also know that when moms focus on self-care everyone wins.
The evening will focus on topics like:
The Truth About Gender Equity in Healthcare

Better Sex Through Mindfulness

Making Your Personal Fitness Goals a Priority

Lessening your Mental Load

And more….
Haven't been to Leading Moms before?
Leading Moms is a place where stories are told, experiences are shared and inspiration is felt by everyone in the room. Similar to TEDx in format, our speakers aren't just talking heads at a podium. Instead, expect heart-warming, though-provoking - and sometimes gut-wrenching - personal stories that will leave you in a state of self-reflection, ready to take on your everyday challenges and maybe even a bit transformed.
Note: Doors open at 6:30. This is an after-dinner event. Light appies & desserts are included in ticket cost.
Speaker Biographies:
Genesa Greening
Genesa M. Greening is a Certified Fund Raising Executive whose two decades of work in Canada, Africa, and the United States has seen her advise more than twenty charitable causes to fundraise over $250 million. She is committed to ensuring women have equitable access to the highest quality healthcare when, where and how they need it. As the President + CEO of BC Women's Hospital Foundation, Genesa collaborates with those who share her commitment to gender equity in healthcare and invests in charitable causes that deliver social change. She is an award-winning business leader, an unapologetic feminist, and relentless optimist driven to change women's experiences in the healthcare sec
Dr. Lori Brotto
Dr. Lori Brotto is a Professor in the UBC Department of Obstetrics and Gynaecology, and a Registered Psychologist. She is the Executive Director of the Women's Health Research Institute at BC Women's Hospital. Her book, Better Sex Through Mindfulness: How Women Can Cultivate Desire is a knowledge translation of her research over the past 15 years demonstrating the benefits of mindfulness for women's sexual concerns and genital pain. Apart from these academic roles, her most impressive achievements including birthing three children, now aged 13, 12, and 8, and still being married after 18 years.
Amy Beeman
Amy Beeman has been working in morning radio for over 14 years, first in her hometown of Prince George and now for 94.5 Virgin Radio with Jonny, Holly & Nira. Her interests include running half marathons, dancing in her kitchen, napping, blogging at According to Amy, and going on adventures with her eight-year-old twins, Lucy and Sam. Amy loves seeing the world through their eyes.
Plus, via video presentation: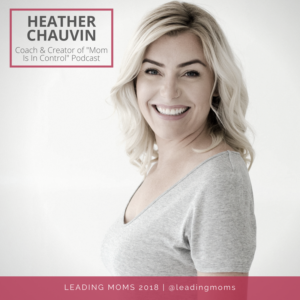 About the organizer
Filled with yummy places to eat, unique places to shop, and cool neighbourhoods to walk, VancouverMom.ca is the urban mom's window Vancouver. With a focus on moms, rather than baby or kids, we uncover local gems and urban finds. So whether it's the new neighbourhood organic butcher, the funky restaurant that has a secret stash of crayons and colouring books, or the best place to get your kids' haircut in the city, we've got something for you.