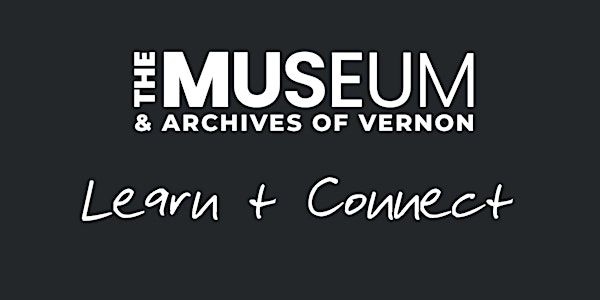 Learn + Connect: Reading for Reconciliation
Reading for Reconciliation
About this event
Learn + Connect: Reading for Reconciliation, invites participants to a monthly book club series focused on the recently released Okanagan Women's Voices Syilx and Settler Writing and Relations, 1870s to 1960s. Okanagan Women's Voices collects Syilx and settler women's writing and storytelling, much of it discovered in local archives and not previously published. It includes life writing, such as correspondence, journals, and memoirs, as well as translations of Syilx captikʷł (traditional stories), popular history, poetry, drama and fiction. Facilitated by local author and Museum Curator, Laisha Rosnau, online discussions will focus on each of the three parts as follows:
Part I - April 21, 2022
Part II - May 19, 2022
Part III - June 16, 2022
Special Notes:
Participants can join in the online discussion for one or all of the sessions.
Please review the Community Agreements.
This is a highly interactive session, so please be prepared to share in small breakout groups.
We also encourage people who are not as familiar with Zoom technology to review this document in advance as we are limited with amount of tech support we can offer during the session.
************************************************************************************************************
The Museum and Archives of Vernon (MAV) aims to create community connection through exceptional, engaging experiences with Greater Vernon's authentic and diverse past. Please consider supporting MAV initiatives by donating today!