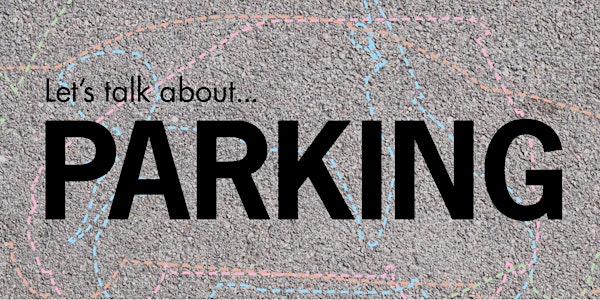 Let's talk about...parking
When and where
Location
CPA Lot 54 Centennial Parkade (9 Ave) 608 9 Avenue Southwest 6th Floor Calgary, AB T2P 1L5 Canada
Refund Policy
Refunds up to 1 day before event
Description
"Thinking about parking seems to take place in the reptilian cortex, the most primitive part of the brain responsible for making snap judgments about flight-or-flight issues, such as how to avoid being eaten. The reptilian cortex is said to govern instinctive behavior involved in aggression, territoriality, and ritual display—all important issues in parking." —Donald Shoup (2018)
Parking is a complex topic, but it's something we ponder...often. We think of parking as a "quantity" in relation to a place. But what urban and design factors influence our desire for parking and how?
Join us as we take a second look at parking: how we store, and where, and why. We're curious to understand why we've become so attached to parking, and to peek into the future of what parking might look like as transportation technologies evolve over time.
Hear:

Aaron Betsky / School of Architecture at Taliesin (moderator)
Alkarim Devani / RNDSQR
Reachel Knight / Calgary Parking Authority
Judy MacDougall / Kasian
Thom Mahler / The City of Calgary
Ali McMillan / Bridgeland Community Association

FAQs
What should I know about the space?
This event takes place in a parkade. It is fully-accessible but may be subject to climate conditions that are warmer than a normal office-conditioned building. Please dress casually. And prepare for a nice adventure.
Is the space accessible by public transit?
Yes. You can access the Centennial Parcade from both the Red and Blue LRT lines. The stops are: EB 6th Street SW LRT and in the opposite direction: WB 4th Street SW. Walk south a block and look for brick arched parcade building. Enter on the Southwest corner, take the elevator to the 6th floor.