About this Event
The #LondonCAN exchange brings together entrepreneurs to learn, network, and collaborate. Make new connections and discover resources that can help you grow your idea or business.
Hear from Peter Rocca, Chief Executive Officer of Start.ca, along with special guests from his team. They will share how the company started here in London, how it's grown, and what the future looks like for Start.ca.
You'll also hear from a variety of speakers across all stages of business growth during our quick pitch portion of the event.
Agenda:
4:00pm – 4:30pm – Networking
4:30pm – 4:45pm – Opening remarks
4:45pm – 5:30pm – Panel Q&A with Start.ca in the Amphitheatre
5:40pm – 6:00pm - Quick pitches in The Chef's Table
6:00pm - 7:00pm - Networking
Refreshments will be available throughout the event. Cash bar.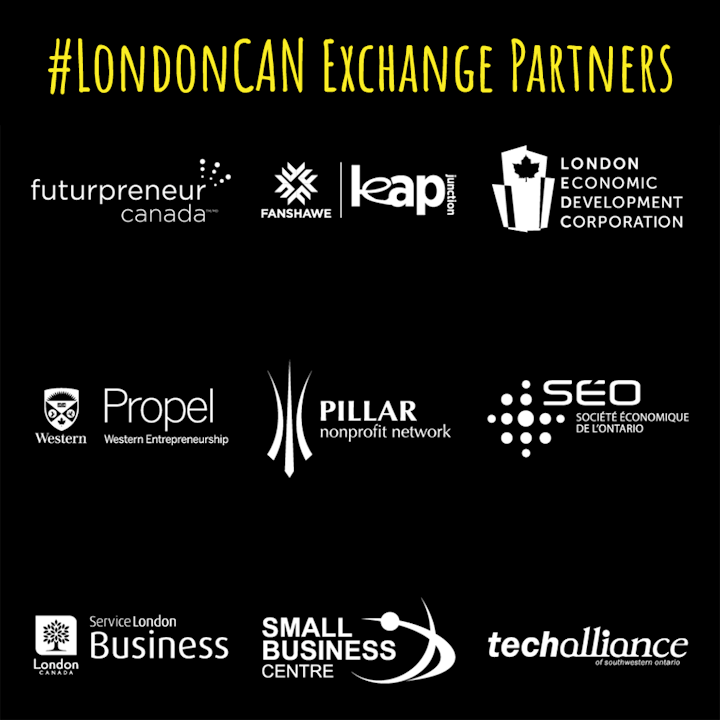 Disclaimer: Please be advised that photographs and video may be taken at the #LondonCAN Exchange event by the partners involved in this event for use on web, print and social properties. We won't sell your photo, but we may share it with media and/or partner organizations. By attending this event, you consent to being photographed and/or filmed, and to your image or likeness being used at our discretion.