Luís M. A. Bettencourt - A Distinguished Lecture on Cities and Complexity
Sales Have Ended
Registrations are closed
Thank you for your interest in "Luís M. A. Bettencourt - A Distinguished Lecture on Cities and Complexity," a Distinguished Lecture of the Department of Civil & Mineral Engineering, co-presented by the University of Toronto Transportation Research Institute. The event is now fully subscribed. You are welcome to join a waitlist and/or take your chances at the door. *Please note that seats not claimed by registrants by 4:55 p.m. will be released for general admission.*
Sales Have Ended
Registrations are closed
Thank you for your interest in "Luís M. A. Bettencourt - A Distinguished Lecture on Cities and Complexity," a Distinguished Lecture of the Department of Civil & Mineral Engineering, co-presented by the University of Toronto Transportation Research Institute. The event is now fully subscribed. You are welcome to join a waitlist and/or take your chances at the door. *Please note that seats not claimed by registrants by 4:55 p.m. will be released for general admission.*
Description
This public lecture is presented as part of the University of Toronto Department of Civil + Mineral Engineering 2018/2019 Distinguished Lecture Series. All are welcome to attend.
Professor Bettencourt's presentation will be followed by a discussion with Professor Steve Easterbrook and Professor Enid Slack, moderated by Dr. Judy Farvolden.
If you have an accommodation need, please contact us and we will do our best to make appropriate arrangements.
***********
Luís M. A. Bettencourt is Pritzker Director of the Mansueto Institute for Urban Innovation and a Professor in the Department of Ecology and Evolution and the College. He is also an External Professor of Complex Systems at the Santa Fe Institute.
He was trained as a theoretical physicist and obtained his Licenciatura from Instituto Superior Técnico (Lisbon, Portugal) in 1992, and his PhD from Imperial College (University of London, UK) in 1996 for research in statistical and high-energy physics models of the early Universe. He has held postdoctoral positions at the University of Heidelberg (Germany), Los Alamos National Laboratory (Director's Fellow and Slansky Fellow) and at MIT (Center for Theoretical Physics).
He has worked extensively on complex systems theory and on cities and urbanization, in particular. His research emphasizes the creation of new interdisciplinary synthesis to describe cities in quantitative and predictive ways, informed by classical theory from various disciplines and the growing availability of empirical data worldwide.
He is the author of over 100 scientific papers and several edited books. His research has been featured in leading media venues, such as the New York Times, Nature, Wired, New Scientist, and the Smithsonian.
---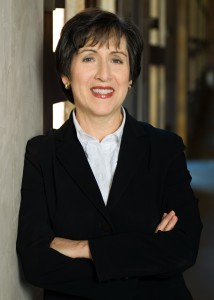 Discussant Dr. Enid Slack is the Director of the Institute on Municipal Finance and Governance (IMFG) at the Munk School of Global Affairs and Public Policy at the University of Toronto. IMFG focuses exclusively on the fiscal health and governance challenges faced by large cities and city-regions. Enid has written extensively on property taxes, municipal fiscal health, intergovernmental transfers, development charges, financing municipal infrastructure, and metropolitan governance. Recent co-edited books (with Richard Bird) include Financing Infrastructure: Who Should Pay and Is Your City Healthy? Measuring Urban Fiscal Health. Enid consults on municipal finance and governance issues with governments and international agencies such as the World Bank, IMF, UN Habitat, Asian Development Bank, Inter-American Development Bank, and International Growth Centre. She has consulted in Canada as well as Brazil, Chile, China, Colombia, India, Mexico, Mongolia, the Philippines, South Africa, Tanzania, and Uganda. She is a member of the Board of Advisors of the International Property Tax Institute (IPTI). In 2012, Enid was awarded the Queen's Diamond Jubilee Medal for her work on cities.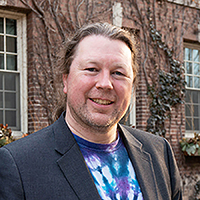 Discussant Professor Steve M. Easterbrook is Director, School of the Environment and Professor, Department of Computer Science, University of Toronto. Professor Easterbrook's research interests range from modelling and analysis of complex adaptive systems to the socio-cognitive aspects of team interaction. His current research is in climate informatics, where he studies how climate scientists develop computational models to improve their understanding of earth systems and climate change, and the broader question of how that knowledge is shared with other communities.

Moderator Dr. Judy Farvolden is the Executive Director of the University of Toronto Transportation Research Institute (UTTRI). This appointment brings her back full circle to transportation research after two decades in financial risk management and banking technology. In that time she held senior management roles in professional services, research management, communications, business development and software development. Graduate studies in both urban planning and transportation and operations research have prepared her to collaborate effectively with large, multidisciplinary teams.
Dr. Farvolden is responsible for developing and maintaining government and industrial partnerships to support UTTRI operations on an on-going, sustainable basis. She develops collaborations among UTTRI faculty, and with government and industry partners, to address challenges and opportunities they address on behalf of our communities. Dr. Farvolden is a member of the Toronto Region Board of Trade's Smart Cities Working Group and serves on the boards of the Canadian Urban Institute and WTS Toronto Area Chapter.
---
F A Q
What are my transportation/parking options for getting to and from the event?
TTC: Spadina Subway station. Spadina Streetcar #510 - closest stop is Willcocks.
Parking: See map at http://map.utoronto.ca/building/145 and click on "P" on left side.
Bicycle: See map at http://map.utoronto.ca/building/145 and click on bicycle on left side.
I have a ticket, but now I can't come - how do I let you know?
You may cancel your registration through Eventbrite, or email us at pat.doherty@utoronto.ca.
How can I contact the organizer with any questions?
Pat Doherty, Events and Communications Coordinator, University of Toronto Transportation Research Institute (UTTRI), pat.doherty@utoronto.ca, (416) 978-4175.