Description
This event is sold out, please join our wait list and check out next month's Lunch and Learn!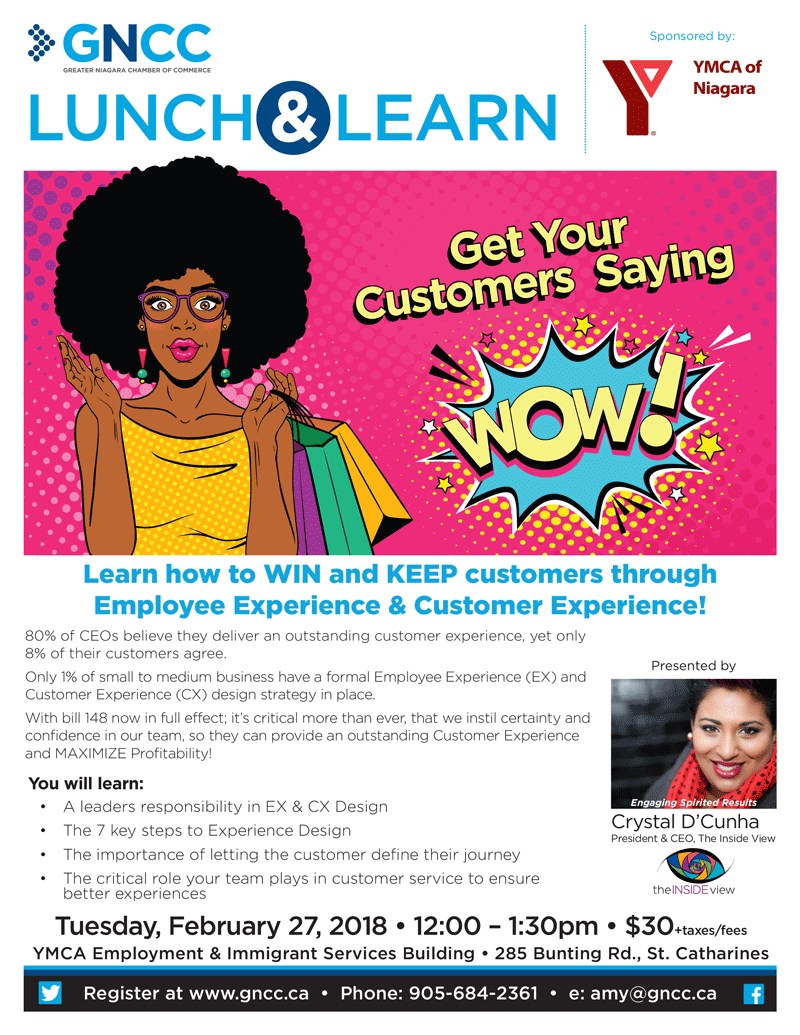 Learn how to WIN and KEEP customers through Employee Experience & Customer Experience!
Presented by Crystal D'Cunha, President & CEO of The Inside View
80% of CEOs believe they deliver an outstanding customer experience, yet only 8% of their customers agree.
Only 1% of small to medium business have a formal Employee Experience (EX) and Customer Experience (CX) design strategy in place.
With bill 148 now in full effect; it's critical more than ever, that we instil certainty and confidence in our team, so they can provide an outstanding Customer Experience and MAXIMIZE Profitability!
You Will Learn:
• A leaders responsibility in EX & CX Design
• The 7 key steps to Experience Design
• The importance of letting the customer define their journey
• The critical role your team plays in customer service to ensure better experiences