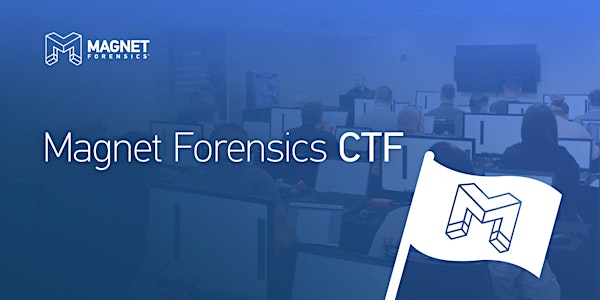 Magnet Forensics CTF
Join us on May 3 from 7:00 - 10:00 PM Eastern | May 4 from 7:00 - 10:00 AM Singapore Time
Date and time
Wednesday, May 3 · 4 - 7pm PDT
About this event
We wanted to give everyone the opportunity to play the Magnet User Summit Capture The Flag that was played in Nashville, so we are opening the Nashville CTF for a virtual contest!
This CTF will take place on May 3 from 7:00 -10:00 PM ET | May 4 from 7:00 - 10:00 AM Singapore Time and it will test your skills while competing with others.
This is open to anyone who did not play live in Nashville. And yes, this does mean another round of prizes along with new images.
Important: Please note registration for this event closes on April 26 and images and download links will be sent out April 27.
We promise this CTF will be fun, so please register here to join in!
By registering for the CTF, you agree to our privacy policy: https://www.magnetforensics.com/magnet-privacy-policy/
About the organizer
Magnet Forensics is a global leader in the development of digital forensics software that acquires, analyzes, and shares evidence from smartphones, computers, the cloud, and IoT related devices. Magnet Forensics has been helping examiners and investigators fight crime, protect assets, and guard national security since 2011.