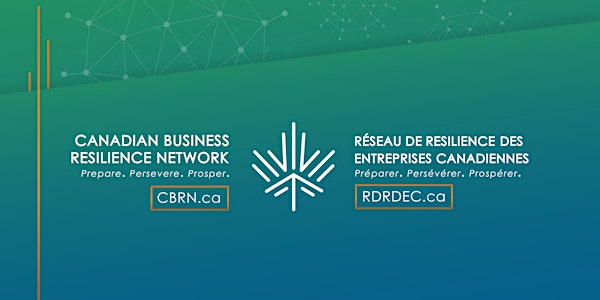 Maintaining Business Continuity through COVID-19 and beyond with Rogers
Sales Have Ended
Registrations are closed
Call-in information and Q&A information (Sli.do): You are invited to call Webinar on Lifesize. Join the meeting: https://call.lifesizecloud.com/2008663 Join the Lifesize meeting using Skype for Business: https://skype.lifesizecloud.com/2008663 Call in by Phone or Mobile (audio only) Canada: +1 (844) 572-5683 Meeting extension: 2008663# Additional numbers: https://call.lifesize.com/numbers Calling from a Lifesize conference room system? Just dial 2008663 with the keypad. Other ways to call: https://call.lifesize.com/otherways/2008663 Q&A Information: https://app.sli.do/event/sc5smw6u OR www.sli.do Meeting # 74797
About this event

Maintaining Business Continuity through COVID-19 and beyond
In this webinar you will hear from Rogers Product Management executives who will provide you information on how to ensure that your business remains operational and your teams stay productive during these changing workplace environments.
The discussion will cover:
Equipping employees to work safely and effectively from home
Continue providing the same level of service to your customers
Access and protect your business data no matter where you are

About the speakers
James Tantram , Rogers Speaker, Director, Data Centre & Cloud Solutions
James Tantram is Director, Data Centre & Cloud Product Management at Rogers. With over 15 years of experience in network engineering, product marketing, and product management supporting both B2B and B2C, James has led successful development of products spanning the telecommunications, social media, infrastructure as a service, and managed services domains. At Rogers, James leads a team responsible for accelerating Canada's cloud journey through the development and execution of Rogers Data Centres roadmap spanning Colocation, Cloud, and Managed Services.
Grant Bykowy, Director Product Management, Collaboration, Rogers for Business
A professional engineer with over 25 years experience in the telecommunications industry, Grant leads the product development and marketing efforts for Rogers' voice services, with a particular focus on Unified Communications and Collaboration. Prior to his current role, Grant has held senior product management, technology development and engineering positions with several Canadian and US service providers. Grant holds a BSc. in Electrical Engineering from University of Saskatchewan.
Matthew Leppanen, Director Product Marketing, Rogers for Business
With over 20 years experience in telecom, he has held roles in sales management, product development and management, and marketing. As a native Torontonian and a graduate from the University of Toronto, Matthew continues to live and work in the Toronto area.