Event Information
Location
Western Continuing Studies
355 Wellington Street
Room 124
London, ON N6A 3N7
Canada
Description
The General Data Protection Regulation (GDPR) is a new, sweeping data privacy regulation driven by the European Union, that will impact organizations globally. GDPR will massively change up the type of data that constitutes Personal Identifiable Information (PII), raising the spectre of privacy restrictions that could grind data processing to a halt and require a much higher degree of compliance processes and oversight.

Join Rita Zurbrigg from Info-Tech Research group to learn how the data landscape is shifting, why GDPR matters for Canadian organizations (and all global organizations!) and how we can begin to move towards compliance - before the May 25th 2018 deadline. Notably, fines for non-compliance can be up to 20 million Euro or 4% of annual revenue, making the risk of a data breach and non-compliance much greater than solely a reputational impact. Become a proactive data management organization that builds in privacy and security into the collection and use of personal data.
About the Speaker: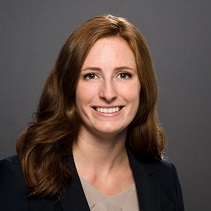 Rita Zurbrigg is a Senior Consulting Analyst in the Security, Risk and Compliance Practice at Info-Tech Research Group. At Info-Tech, she provides CISOs and security managers with actionable research regarding their information security strategy and policy development. Recognizing the impact of upcoming regulation changes, Rita spearheaded Info-Tech's GDPR product and now leads the practice in content delivery. Rita has helped numerous clients across many verticals, understand, navigate, and apply the upcoming GDPR regulation to their individual organizations.

Rita holds an Honors Business Administration degree from the Ivey School of Business as well as two diplomas and a graduate certificate in Business Marketing from Fanshawe College.

THANK YOU TO OUR BREAKFAST CLUB SEASON SPONSOR

Date and time
Location
Western Continuing Studies
355 Wellington Street
Room 124
London, ON N6A 3N7
Canada