MaRS and MIT Inclusive Innovation Challenge: US-Canada Finals
When and where
Location
MaRS Discovery District 101 College St. Auditorium Toronto, ON M5G 1L7 Canada
Description
We live in what many consider to be the fourth industrial revolution, yet most people have not been able to prosper from this era's breakthroughs in education, finance and work. Many jobs that were once pathways to guaranteed success have changed or disappeared. That's why we need inclusive innovation — a movement that tackles these issues with new technologies and business models.
MaRS and MIT are proud to present the fourth annual Inclusive Innovation Challenge (IIC). This year, the IIC is awarding $1.6 million to entrepreneurs using technology — viable, scalable solutions — that create economic opportunity for workers facing disruption around the world. The challenge has four focus areas:
income growth and job creation;

skills development and opportunity matching;

financial inclusion; and

technology access

.
ABOUT THE EVENT
Join us on Sept. 18 for the IIC U.S. and Canada Celebration, where 12 finalists will pitch their solutions to a panel with expertise in financial and technological inclusion. Four winners (one from each focus area) will be chosen live, each receiving $20,000 and an all-expenses paid trip to MIT, where they will vie to win the $250,000 global grand prize in their category. The remaining eight finalists will be awarded $5,000 each.
The event will feature a keynote address by Erik Brynjolfsson, a presentation from MaRS on the global state of inclusive innovation, and opportunities to network with the finalists.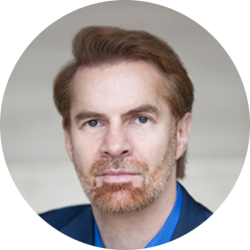 ABOUT THE SPEAKER
Erik Brynjolfsson is director of the MIT Initiative On the Digital Economy, professor at the MIT Sloan School of Management, and research associate at the National Bureau of Economic Research. His work examines the effects of information technologies on business strategy, digital commerce and intangible assets, as well as productivity and performance. At MIT, he teaches courses on the economics of information.
Erik is author or co-author of several books including, Machine Platform Crowd: Harnessing Our Digital Future (2017) and The New York Times bestseller, The Second Machine Age: Work, Progress and Prosperity in a Time of Brilliant Technologies (2014). He has also served on the editorial boards of numerous academic journals. Erik holds bachelor's and master's degrees from Harvard and a PhD from MIT.
AGENDA
4–4:30 p.m.: Registration
4:30–6:30 p.m.: Finalist pitches and MaRS presentation
6:30–7:00 p.m.: Break
7–7:30 p.m.: Keynote address and awards ceremony
7:30–8:30 p.m.: Reception
8:30 p.m.: Event concludes