MaRS FinTech Canada Series - Vancouver #FinTechCA
When and where
Location
The Ismaili Centre, Burnaby 4010 Canada Way Vancouver, BC V5G 1G8 Canada
Description
In collaboration with:



Want to connect with Canada's largest FinTech hub? We're coming to your city.
We're bringing together the FinTech community in Canada like never before, in order to foster new collaboration, increase community engagement and share knowledge. If you work in finance or technology, you need to be here.

The MaRS #FinTechCA series is crossing three cities in three weeks—Vancouver, Ottawa and Montreal—for a national series of fireside chats and keynotes to address the latest technology trends and regulatory changes rocking the financial world.

In collaboration with Information Venture Partners, BDC and the BC Tech Association, join us in Vancouver to hear from and network with top Canadian venture capitalists, FinTech entrepreneurs and the MaRS FinTech team.
What will we discuss?
What does the future of FinTech look like from an innovation and regulatory perspective?

The flow of venture capital into Canadian FinTech

What do VCs look for in FinTech companies?

Which Canadian cities are making an impact on the FinTech ecosystem?

How can we nurture more innovation and investment in FinTech?

How is MaRS bringing together the major players in FinTech?
Who should attend?
FinTech entrepreneurs

Venture capitalists

Financial institutions and innovation leaders

Regulators and policy makers
---
#FinTechCA Special Guest: Hon. Michael de Jong, Q.C., Minister of Finance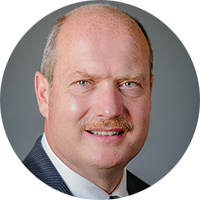 MLA Hon. Michael de Jong, Q.C., Minister of Finance and House Leader, Abbotsford West | @Mike_de_Jong


#FinTechCA Keynote Speaker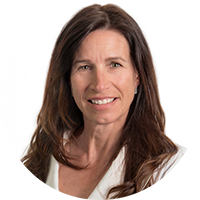 Moderator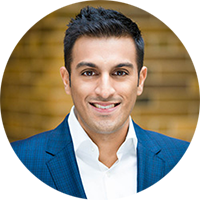 Panelists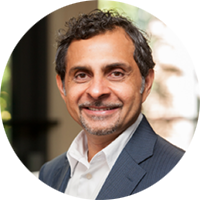 Al Karim Somji, Founder and CEO, Zafin | @Zafin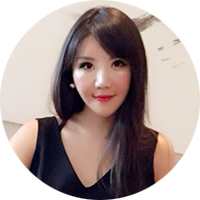 Angela Wang, Managing Partner, Micro Capital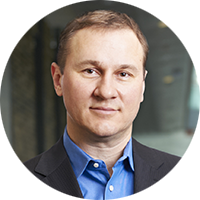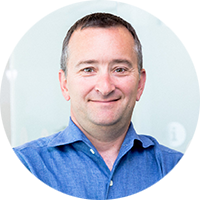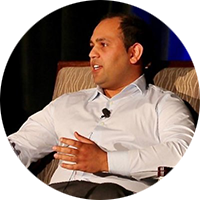 ---


Who are we?
The MaRS FinTech cluster connects the financial services sector with startups developing next generation technology in emerging payments, financial services, peer-to-peer transactions, alternative lending and crypto-currencies. MaRS offers high-growth fintech startups the most comprehensive set of resources in Canada. Through a strategic network of partners, the FinTech cluster supports entrepreneurs with rapid validation, access to investment, product feedback, sales opportunities and business advisory services.
---
Agenda:
2:00 – 2:05 p.m.: Opening remarks from MaRS and BC Tech Association
2:05 – 2:10 p.m.: Welcome by Samir Manji - President, Ismaili Council for British Columbia
2:10 – 2:20 p.m.: Hon. Mike de Jong - BC Minister of Finance & House Leader
2:20 – 2:35 p.m.: Keynote: Monique Morden, CRO, Lendified
2:35 – 3:10 p.m.: Panel Discussion
Moderator: Adam Nanjee
Al Karim Somji, Founder and CEO, Zafin
Angela Wang, Managing Partner, Micro Capital
Peter Misek, Partner, BDC IT Venture Fund
David Unsworth, Co-Founder and General Partner,

Information Venture Partners

Ray Gill, CEO, Peotic
3:10 – 4:00 p.m.: Networking and cocktails
---
About the Speakers:
Michael de Jong was re-elected in 2013 as the MLA for Abbotsford West, an area he has represented since first being elected to the Legislative Assembly of British Columbia in a 1994 by-election. Michael was reappointed as Minister of Finance on June 10, 2013.
He currently chairs the Treasury Board and the Legislative Review Committee, and is a member of the Cabinet Working Group on Liquefied Natural Gas (LNG), the Priorities and Planning Committee, and the Cabinet Working Group on Core Review.
The six-term MLA previously served as Minister of Health, Attorney General, Minister of Aboriginal Relations and Reconciliation, Minister of Labour and Citizens' Services, and Minister of Forests. In addition, he also served as Government House Leader.
Before his election as a Member of the Legislative Assembly in 1994, de Jong served two terms as an elected school trustee for Abbotsford School District 34, and was a practising lawyer with his own Abbotsford firm. He holds a Bachelor of Arts degree from Carleton University in Ottawa and a law degree from the University of Alberta.
Monique Morden is the CRO of Lendified, a financial services company offering online loans to small businesses and a best-in-class credit engine, technology platform, and credit monitoring solution to help financial institutions better manage their lending experience. She has a data driven background combining 20+ years of experience in customer intelligence and 10+ years in technology. Monique relished playing a role in disrupting the market research industry while a senior executive at Vision Critical, where their cloud based customer intelligence platform created a innovative alternative to traditional market research.
Inspired by the transformative power of technology, Monique co-founded Mentio in 2014, where the goal was to leverage machine learning algorithms to analyze trends and patterns in the cloud accounting data of small businesses. The result was a mobile first automated cash flow forecasting tool for small business owners, acting as an early warning system for cash flow issues. While taking part in Techstars (Seattle 2015), Mentio realized the value of their application to the alternative lending space leading to Lendified recognizing the power of Mentio's cash flow algorithm to their credit engine, spurring an acquisition in March, 2016.
Monique helped expand Vision Critical into Australia, Asia, the UK and Europe, providing her with invaluable international business experience. Monique is a graduate of the Masters of Business Administration at Beedie School of Business, Simon Fraser University; and an Honours B.Sc graduate from the University of Guelph. Monique is based in Vancouver with her husband and three teenage daughters where they spend many hours ripping powder at Whistler.
Adam Nanjee is the Head of Canada's largest financial technology cluster, which is based at MaRS. In 2015, MaRS established the country's first dedicated global innovation vertical around technology for the financial services industry ("MaRS FinTech"). As Head of MaRS' FinTech Cluster, Adam and his team directly manage a network of several hundred startups, a multitude of financial institutional partners, and global venture capital and fintech innovation partners in Brazil, Hong Kong, Singapore, London, New York and San Francisco.

Al Karim Somji, founder and CEO of Zafin, is an award-winning serial entrepreneur and true innovator. With over 20 years of experience in the information technology industry he has a knack for founding and growing businesses and an impressive track record of personal and professional excellence.
Al Karim founded OpCom Solutions, an IT infrastructure management company, which was acquired in 1997. He then founded Eftia in 1997, growing it from a team of 16 people to more than 400 and securing two rounds of venture capital financing. In 2002, Mr. Somji embarked on yet another entrepreneurial venture and founded Zafin, an award-winning provider of relationship banking software solutions to the financial services industry. As the market leader, Zafin's global client base includes many of the world's largest and most respected Tier-1 banks.

Angela Wang is the managing partner at Micro Capital; a venture fund that strategically invests in early stage startups with a focus on big data in China, Toronto and Silicon Valley. Previously, Angela was the director of North America at UnionPay Smart, a China UnionPay big data division. Angela's portfolio included SSqian.com.cn (the biggest e-doc sign in China), Mingyizhudao.com ( also known as Didi Doctor), icekredit.com, shulaibao.com, Reforges.com, Queuehop.com, etc. Angela has finished her undergraduate and graduate degree in mathematics from the University of Toronto and an executive program for venture capital from Stanford University.

Peter Misek is a partner in the BDC IT Venture Fund, based in Toronto. He comes with over 14 years of venture capital experience as an Advisor/ Venture Partner for DN Capital including direct involvement in two unicorns. He has almost 20 years of investment banking experience as Managing Director and Co‑Head of Global Technology Research for Jefferies in NYC and as Director of Research and Global Technology Analyst for Canaccord. Peter holds a CA, CPA, CPA from Illinois as well as a CFA. He is a hobby programmer who has founded technology companies.

David Unsworth co-founded Information Venture Partners in 2014. David has led investments in eSentire, Verafin, Igloo Software, Viigo (acquired by BlackBerry) and works closely with portfolio companies like JANA mobile. Dave is focused on FinTech and Enterprise software and is particularly interested in cybersecurity, mobile, enterprise 2.0, and ventures that create highly valuable data assets by being at the centre of large scale financial transactions. Prior to founding Information Venture Partners, Dave worked as an investor with RBC Venture Partners from 2001.

Ray Gill has been involved in the technology industry since the age of 15 - he's the founder of three startups, and still growing. Learning from the school of hard knocks, Ray's first startup overshot the market by being four years too early, and subsequent ventures being right on target! He is interested in disrupting the enterprise market and his current venture – Peotic – is bringing together data from financial institutions, merchants and brands to build a global shopper profile of every credit/debit cardholder to personalize commerce, be it on- or offline. Peotic is going live with 2,000+ financial institutions across 130+ countries.