Event Information
Location
MaRS Discovery District
101 College Street
Suite 100 - CR3
Toronto, Ontario M5G 1L7
Canada
Description
"Industry 4.0" and "

smart manufacturing"

are concepts meant to capture the idea that many advanced technologies are being integrated and developed in ways that are already transforming industrial manufacturing.
In our fourth session of the MaRS Tech Disruptor series, we're bringing together a wide range of leading ventures that represent the next generation of manufacturing. You'll hear from companies helping to drive operational efficiencies, deepen data analysis and streamline the automation of design.

Who should attend?
Executives responsible for implementing advanced manufacturing technologies, operations, best practices and more

Executives who need to shift their organizational model and build a culture of innovation acceptance and efficiency in their organizations

Executives interested in how data can be better used to drive cost savings

Executives hoping to learn about how automation can revolutionize equipment procurement

Executives keen to understand the potential of innovative technologies for advanced manufacturing
Agenda
8:30-8:50 a.m. – Networking breakfast
8:50–9:00 a.m. – MaRS Welcome – Nathan Monk, director, Growth Programming
9:00 a.m. – Modernizing manufacturing: Setting the stage – Jason MacFarlane, head of MaRS' Advanced Manufacturing Cluster
Session 1: Using artificial intelligence to transform operational decisions
9:30 a.m. – Humera Malik, founder and CEO, Canvass Analytics
9:55 a.m. – Networking break
Session 2: Bridging the gap for Industrial IoT
10:10 a.m. – John Younes, co-founder and COO, Litmus Automation
Session 3: Automating industrial equipment design
10:35 a.m. – Mathieu Provencher, COO and CFO, Vention
Session 4: Real-time tracking for quality control
11:00 a.m. – Peyman Moeini, founder and CEO, Peytec
11:25 a.m.–12:30 p.m. – Networking lunch
Networking refreshments and lunch provided by MaRS.
About MaRS Tech Disruptors
Our MaRS Tech Disruptors series brings together visionary founders and thought leaders to educate attendees on emerging trends and topics critical to the success of many leading companies today. Our mission is to create a conversation across and between the industries at the heart of innovation. The goal: to help those being disrupted to become the disruptors and embrace change.
Speakers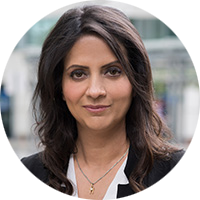 Humera Malik, founder and CEO, Canvass Analytics

Humera Malik is the founder and CEO of Canvass Analytics, driving its vision and its strategy for changing the way industrial companies think about and use operational data. Humera has worked with some of the largest businesses around the world, helping them to transform their business strategies, enter new markets and create new revenue streams. Specifically, she's worked with Microsoft, AT&T and Bell Enterprise, where she was responsible for defining innovative enterprise business solutions targeting several key industries: transport, manufacturing, retail and energy. Humera has received several recognitions, including being named one of the 2016 Women of M2M, and is a sought-after entrepreneur and expert, speaking about the impact of industrial artificial intelligence on the global economy.
About Canvass Analytics
Canvass Analytics is a Toronto-based company that uses artificial intelligence (AI) to accelerate the digital transformation of plant operations, bringing efficiency and quality improvement to manufacturing's many complex processes. The Canvass AI platform generates predictive insights from the millions of operational data points being generated by plant floors, creating AI-based predictive data models that continually adapt to data changes in real time. As a result, operational teams are empowered with the most accurate predictions to better anticipate process inefficiencies and defective parts, predict equipment failures, and foresee energy usage in real time—without the need to understand data science. Canvass Analytics works with several leading Fortune 500 industrial companies to accelerate the adoption of Industry 4.0 and digital strategies while transforming traditional plant operations to become more analytically minded.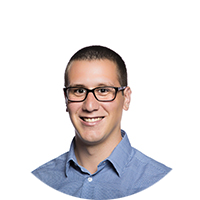 John Younes, COO & Co-founder, Litmus Automation
John Younes is the Co-Founder & Chief Operating Officer at Litmus Automation. He is in charge of operations and growth for the company and draws on considerable experience working with start-ups and early-stage companies. He has a Bachelors in Management from University of Western Ontario and a Masters in Management with specialization in Global Entrepreneurship from Purdue University.
About Litmus Automation
Litmus Automation bridges the gap between data in the field or factory and business applications for companies looking to implement Industrial Internet of Things (IIoT) solutions. Its offerings, LoopEdge and LoopCloud, work seamlessly together to allow companies to access and exploit data previously trapped inside enterprise hardware, no matter where or when it was deployed. Working with original equipment manufacturers and other industrial companies, Litmus Automation offers data and device management through its proven IIOT solutions, enabling companies to optimize both how they run their businesses and how their customers' businesses operate.
Mathieu Provencher, CFA, MBA, COO and CFO, Vention
Mathieu oversees Vention's financial resources and operations and ensure clients' projects moves efficiently and smoothly from the cloud to the shop floor as within few days, even few hours. Prior to joining Vention, Mathieu was an Associate Partner in the Sydney office of McKinsey & Company, where he focused his efforts on rapid transformations and turnaround for McKinsey RTS service line. Mathieu played Chief Turnaround Officer on several programs, working closely with its client senior management teams to deliver substantial top-line growth and profitability improvement. Before joining McKinsey, Mathieu held various positions in the strategy and merger & acquisitions department of Bombardier Inc., both at the Head Office in Montreal and at the Transportation Division's headquarters in Berlin. In those roles, he participated in the acquisition and divestiture of several companies and assets and assisted the company's senior management team in identifying opportunities and turning them into actionable business ideas. Mathieu holds an MBA from INSEAD, and a Bachelor in Business Administration from HEC Montréal.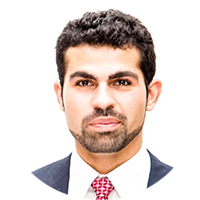 Peyman Moeini, founder and CEO, Peytec

Peyman Moeini has extensive experience in deploying Industrial Internet-of-Things (IIoT) and artificial intelligence technologies in the manufacturing sector. He has launched several successful cyber-physical projects and products for multinational customers in the manufacturing sector, for applications including real-time inventory management, asset management and automatic quality control. Peyman has a bachelor of engineering in biomedical engineering and a master of applied science in electrical and computer engineering. He also has his Project Management Professional certification. Peyman has received more than 30 awards in engineering, innovation and entrepreneurship.
About Peytec
Peytec was established with a vision to create disruptive and innovative IIoT solutions that enable the business of the future for its customers. The company now offers comprehensive and industry-scale IIoT solutions for inventory accuracy, asset management and real-time quality control. Peytec's proprietary highly scalable wireless communication topology, cloud-based data analytics and easy-to-use products connect location-aware (indoor and outdoor) proprietary smart sensors and data collectors within any facility or outdoor environment.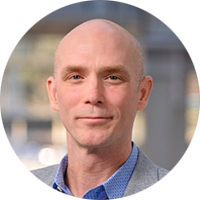 Jason MacFarlane, head of Advanced Manufacturing Cluster, MaRS

Jason MacFarlane leads the Advanced Manufacturing Cluster within Cleantech Venture Services at MaRS, supporting startups with product development and manufacturing, while also leveraging industry collaborations. He brings extensive product design and manufacturing expertise in a wide range of industries, including automotive, industrial automation and machine, consumer, medical, transportation and advanced technology.
Much of Jason's experience comes directly from leadership roles, including supporting high-volume vehicle production at Chrysler and managing an engineering group driving product design and development in the transportation industry for Orion Bus Industries.
Over the past 15 years, Jason has played a prominent role in growing CADmech Design Inc., an engineering services company, as its director of business development and engineering, becoming a trusted partner to Canadian original equipment manufacturers. In this role, he's developed a highly qualified technical team, rolled out a full range of product development services, conducted all sales activities and developed brand marketing content and strategies, all of which has culminated in lasting customer relationships.
Jason is a registered professional engineer and has a bachelor of applied science in mechanical engineering from Queen's University.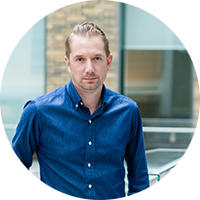 Host: Nathan Monk, director of Growth Programming, MaRS

Nathan Monk is the director of Growth Programming at MaRS, where he helps high-growth ventures to grow by connecting them with the latest technology, tools, resources and methodologies to scale in today's competitive environment. In his role, he oversees the development of a broad range of growth programming, including MaRS Grow Camp, the Masters of Growth series and MaRS Tech Disruptors. His experience spans 15 years in strategy, marketing and business development in large and small enterprises. Outside of MaRS, Nathan is an active runner and gives back to the LGBTQ community as race director for the Toronto Pride and Remembrance Run.
Twitter: @cowboytweets
About Growth Programming at MaRS
If you're not growing as a company, your chances of surviving are slim. Today's companies need to achieve aggressive growth milestones, while efficiently building a team that scales, establishing a martech stack, aligning processes and discovering new channels. Growth Programming at MaRS connects you to the tools, people and skills to make it happen.
Date and Time
Location
MaRS Discovery District
101 College Street
Suite 100 - CR3
Toronto, Ontario M5G 1L7
Canada