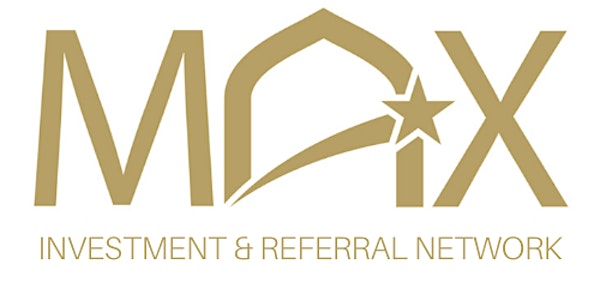 MAX Investment & Referral Network | First 2023 Event | Open for All
MAX Investment & Referral Network 2023 | First 2023 Meeting Sign Up NOW
By The MAX Executive Team
Date and time
Sat, Feb 25, 2023 6:00 AM - 8:00 AM PST
About this event
Time for us to continue on our special journey. We've had two highly successful years at MIRN (MAX Investment & Referral Network) and received an overwhelming high level of positive support for this MAX initiative. Now it's time for our third year.
Register now to participate in our first 2023 MIRN event.
In 2022, we had over 60 members sign up and 18 companies presented. Some common industries that presented included companies in medtech, proptech, and social ventures spaces. We had a total of 14 different industries present to our network of investors - and many companies successfully raised a healthy portion of their target, onboarded prominent industry titans in our MIRN network in an advisory capacity and/or built new connections and referrals to continue their entrepreneurial journey. We hope to continue this wonderful momentum in 2023 and continue to build the MIRN platform and community.
Registration Open for the first 2023 MIRN event
Upcoming Meeting:
Saturday February 25 at 9am
Upcoming meetings TBA (with MIRN membership)
Structure of Each Meeting: 
1.  60 to 75 Minutes:  3 to 4 investment opportunities presented to the group.
2.  30 to 45 minutes (or as long as needed):  Online Zoom Breakout rooms divided by each presenting company. Will serve as an opportunity to ask more detailed questions and network.  Each participant will be allowed to go from room to room on Zoom as they deem appropriate based on their interest
3. For certain sessions, we will start an hour earlier with an optional Investors Only networking and / or educational session from successful entrepreneurs who have made significant exits.
*** Please note ALL investment decisions you ultimately make are your own and based on your own diligence and your risk tolerance level.  We are not vouching for the investments presented, but only serving as a platform to help everyone network, ask questions, get advice from each other, and have access to each other's network of investment opportunities.
How To Register For This Event:
A. Please register here on Eventbrite.
B. Optional Donation MSF (MAX Scholarship Fund). Attendance is free but donations are highly appreciated. Please feel free to donate. Tax deductible receipts will be issued for all donations.
***Please provide Mailing Address here on EventBrite registration for Donation Receipt purposes as MSF is a CRA registered charity.
***Three Options on How To Make The Donation:
1. Here on Eventbrite OR
2. Send E-transfer to "finance@maxscholars.org"  with mailing address in notes OR
3. For immediate issuance of tax receipt, please complete donation online at https://www.canadahelps.org/en/charities/max-scholarship-fund/   
Where it says "Send a message to this charity (optional)", please write "For 2023 MIRN event" and then proceed.
Thank you for continuing on this journey with us to build something special and look forward to your attendance at the event!
About the organizer
Various professionals from the Canadian Muslim Community.