From Vision to Action: Municipalities leading the way to net-zero carbon
About this event
On November 4, 2019, the Mayors' Megawatt Challenge program is welcoming municipal managers, government and utility company representatives, academic leaders and industry experts to the Mississauga Civic Centre for our 2019 Annual Forum. The Forum features the latest energy performance data and brings together new thinking and best practices essential to bridge the gap between well-intentioned policies and resolutions and real, verified, deep greenhouse gas emissions reductions.
KEYNOTE AND SESSION SPEAKERS
Our agenda includes expert panels and keynotes, discussions, energy performance awards, and a hands-on integrated working session on low-carbon planning and decision-making by working through a real municipal facility example. This working session will be facilitated by our cross-disciplinary experts, with each municipality working as a team to map out a practical pathway to net zero, aligning the following elements:
Reducing demand through maximizing energy efficiency
Identifying and recovering every source of heat
Applying on-site renewable energy installations and readiness and considering best sources for RECs and offsets
Integrating your strategy into your capital planning and asset management system
We look forward to welcoming our members and guests on November 4th!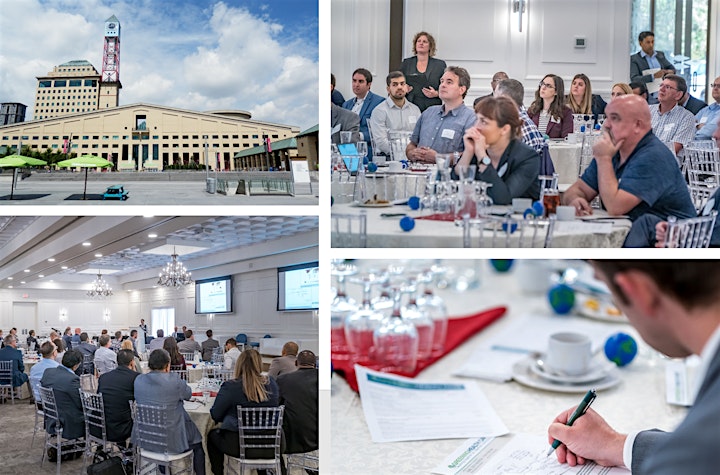 Organizer of Mayors' Megawatt Challenge Annual Forum 2019
The Mayors' Megawatt Challenge brings municipalities together to improve energy efficiency and environmental performance in their own buildings. Members demonstrate leadership, inspiring other organizations and individuals to take action towards healthier, more sustainable communities.
Many municipalities have long been champions of energy efficiency, implementing projects and programs aimed at improving energy performance. The Mayors' Megawatt Challenge takes these efforts to the next level by benchmarking individual facilities, setting energy targets, sharing best practices and recognizing high performance.
Mayors' Megawatt Challenge is a Program of the Climate Challenge Network. https://climatechallengenetwork.org/