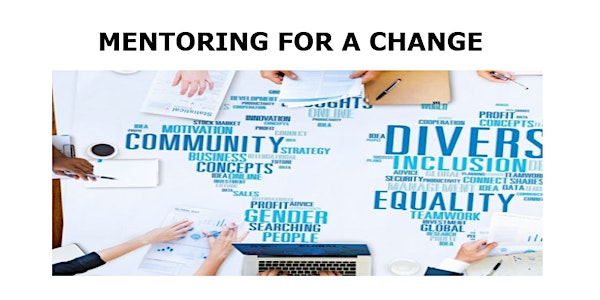 Mentoring for a Change
Connecting mentors and mentees, to help newcomers feel welcomed and better integrate into their communities.
When and where
Location
Hunt Club Riverside Park Community Center 3320 Paul Anka Dr. Ottawa, ON K1V 0J9 Canada
About this event
Mentoring for Change is a program to help newcomers better integrate into their new communities. It pairs newcomers with established Canadians in a mentoring format. The first meeting is an information session for the mentors.
Topics covered will be:
- What is Mentoring for a Change and what is entailed.
- How much time is required of you. (Approximately 5 hours per month.)
- An equity and inclusion discussion.
- A discussion of what Canada means to you, and your favorite Canadian memories.
- Food will be provided and free child care is available.
If you would like to be more engaged in your community and are passionate about helping others, register to become a mentor.
Please let us know of you require any specific accommodations or assistance.