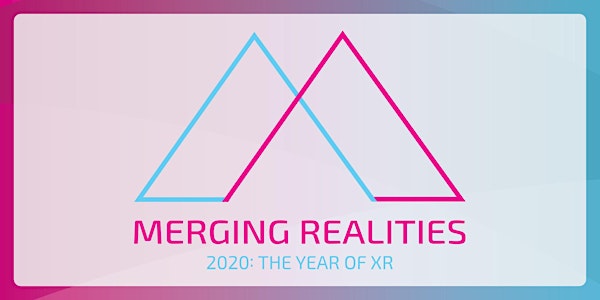 Merging Realities 2020 The Year of XR
By Lethbridge College - School of Media and Design
Date and time
Wed, Mar 25, 2020 4:00 PM - 7:00 PM MDT
Location
Lethbridge College - Innovation Hub AN1804 (Garden Court entrance) 3000 College Drive South Lethbridge, AB T1K 1L6 Canada
Description
Merging Realities is a showcase of the virtual and augmented reality industry.
Join us on March 25 as we welcome Amy Lou Abernethy President, Creative Director, and Chief Learning Strategist at AMP Creative as our keynote speaker. Enjoy demonstrations from Lethbridge College's industry partners and the first cohort of students from our Virtual and Augmented Reality certificate.
The event will be live-streamed in 360 video to a global audience.
What started as the world's first full-day VR/AR conference held entirely in virtual reality has evolved into an industry event for all students, businesses and VR/AR enthusiasts. Check out some of the most exciting and innovative work of developers and creators from across the province.

Event Schedule:
Doors open - 3:30 p.m.
Welcome message - 4 p.m.
Keynote by Amy Lou Abernethy - 4:15 p.m.
Student showcase and networking - 5 to 7 p.m.
Cash bar and appetizers will be served.
Parking will be available in Lot J2, I and H. Please enter through the college's Garden Court Restaurant doors.

For more information or sponsorship opportunities, please contact Kris Hodgson at 403-320-3202 ext. 5489 or kris.hodgson@lethbridgecollege.ca.

About Amy Lou Abernethy:
Amy Lou Abernethy began her career as an educator but was soon drawn into the world of visual storytelling and video production. In addition to co-founding and nurturing the agency AMP Creative, she followed her heart back to the art and science of adult learning a few years ago, getting her masters in learning in digital environments. Standing at the crossroads of learning innovation and cinematic storytelling, Amy Lou collaborates with companies to develop transformative learning experiences and AMP Creative produces those experiences. AMP's VR-based empathy experiences are used by some of the world's largest global companies to raise awareness of bias in the workplace. Amy Lou is passionate about the power of innovative mediums, like augmented and virtual reality, yet still believes that solutions start with the beating heart of a human story.