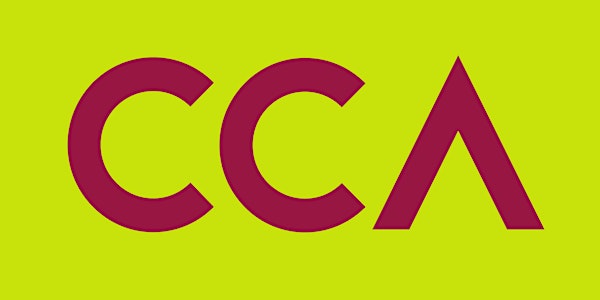 Miche curatoriale avec Dan Handel/Curatorial loaf with Dan Handel
Rejoignez-nous pour une visite en soirée de Ces tapis qui nous façonnent/Join us for an evening tour of The Design of Carpets That Design Us
When and where
Location
Canadian Centre for Architecture 1920 Rue Baile Montréal, QC H3H 2S6 Canada
About this event
Joignez-vous à nous pour un tour en soirée de l'exposition avec le commissaire suivi d'une discussion autour d'un repas partagé de pain, de beurre et de sel (ou du moins le plus près d'un repas commun que l'on peut organiser dans les circonstances actuelles). Posez des questions, et soyez interrogé à votre tour dans un environnement amical. Rencontrez d'autres personnes qui sont elles aussi curieuses d'en apprendre plus sur les mêmes histoires que vous.
Cette miche de Ces tapis qui nous façonnent est présentée par Dan Handel, créateur de l'exposition. Architecte et commissaire, Dan Handel se concentre sur les expositions basées sur de la recherche, avec une attention spéciale portée aux idées, personnages et pratiques encore inexplorées qui façonnent les environnements bâtis contemporains. Le photographe Assaf Evron se joindra aussi par vidéo.
La conversation se tiendra majoritairement en anglais, mais nous sommes heureux de faciliter la conversation en français.
Le masques et les passeports vaccinaux sont obligatoires (pour les visiteurs âgés de plus de 13 ans).
Join us for an evening exhibition tour with the curator followed by a discussion around a communal meal of bread, butter, and salt (or as close to a communal meal as we can get in our current circumstances). Ask questions and be asked questions in a friendly atmosphere. Meet other people who are curious about the same stories.
This loaf on The Design of Carpets That Design Us is hosted by Dan Handel, creator of the exhibition. An architect and curator, Dan Handel focuses on research-based exhibitions with special attention to underexplored ideas, figures, and practices that shape contemporary built environments. Photographer Assaf Evron also joins via video.
The conversation will be primarily in English but we are happy to facilitate conversation in French.
Masks and vaccine passports (for visitors 13+) are both mandatory