Tour the historic Corleck Building on Toronto's waterfront, as it has been transformed by Canadian artists.
About this event
Please note: Additional time slots are being added weekly.
---------------------------------------
Before rehabilitation work begins on the historic Corleck Building, Canada Ireland Foundation invited a group of diverse artists to transform the unique property with a series of murals and installations inspired by the miotas (the Gaelic word for myth) and the foundational myths from their own cultures.
Explore the original artwork, view the building's vintage features, and learn about future plans for the heritage property. (Free)
Scheduled time-slots are available until at least August 15, 2021, for groups of up to 6 people. Tours are self-paced but typically 30 to 45 minutes.
FEATURED ARTISTS:
Caitlin Taguibao; Doras; The Dreamers; Kirsten McCrae + JP King; Kizmet; and Kreecha.
Thank you to our supporters. This exhibition is generously supported by the Waterfront BIA, #ShowLoveTO, and the Robert G. Kearns Foundation.
Covid-19 health protocols: All visitors are required to wear a facemask while touring indoors. Those without an online reservation will be asked to sign-in.
Accessibility: the largest mural in the series, by Doras, is on the ground-level and fully accessible. Other artwork, however, is only accessible via a set of stairs.
Content Warning: Some artwork contains nude figures and sexually suggestive imagery. While there is no age restriction, parental discretion is advised.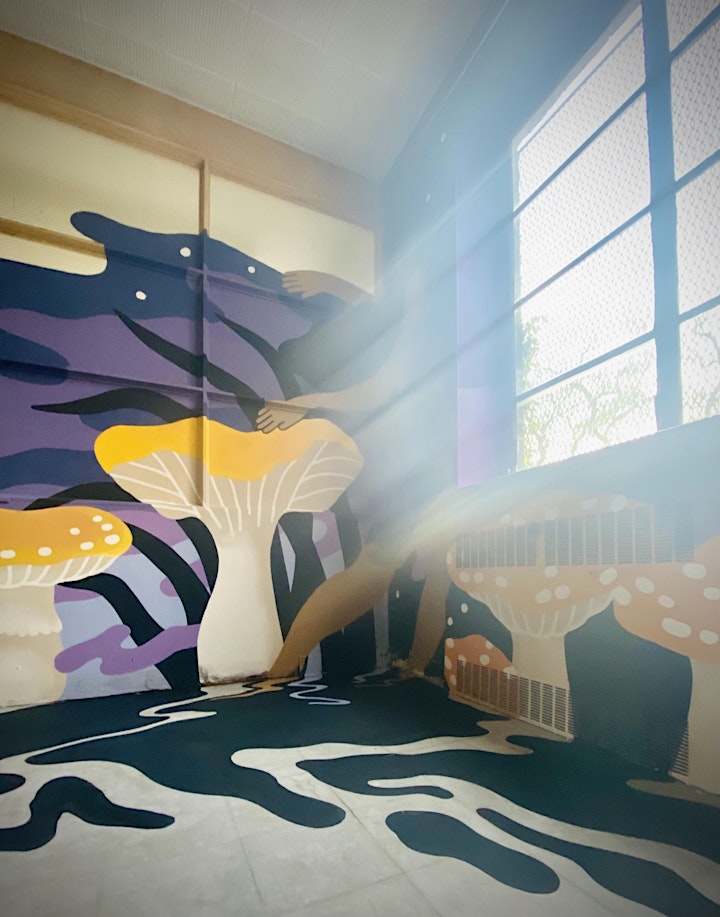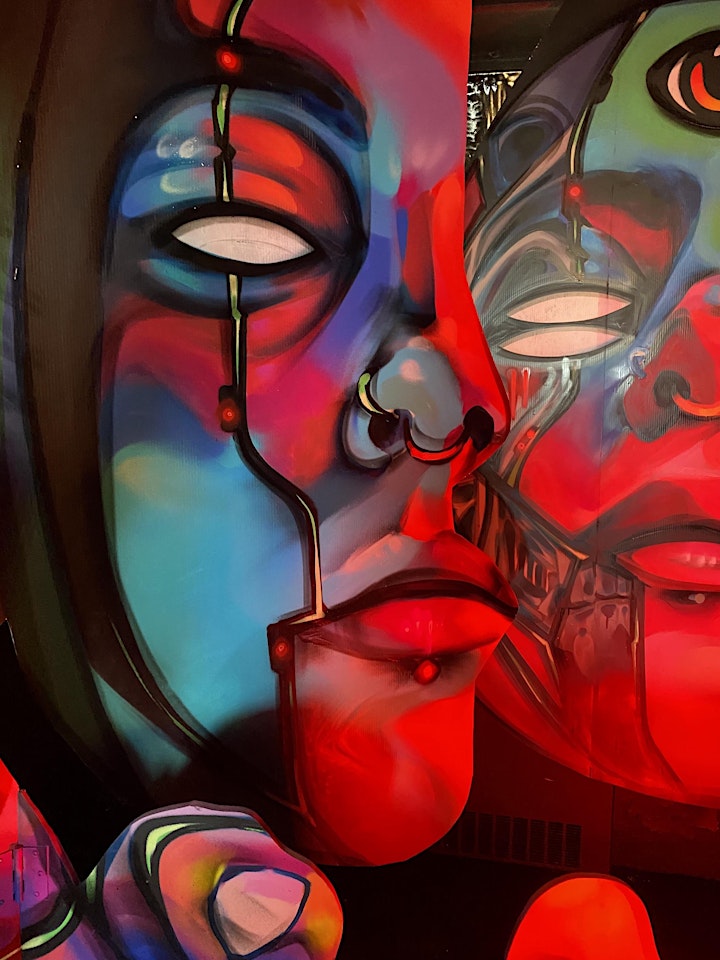 Organizer of MIOTAS/MYTH: Artists Take Over The Corleck Building
Canada Ireland Foundation is a registered charitable foundation dedicated to celebrating the story of the Irish in Canada.
Canada Ireland Foudation is an arts, cultural and heritage organization. We believe that through these three lenses, the people of Canada and Ireland can enrich the mutual understanding of their interconnected identitie.
The Foundation's first project was the creation of the award-winning Ireland Park in Toronto. Canada Ireland Foundation also encourages artistic connectivity, engages in original source academic research, and hosts public events, in order to help build a stronger sense of community between Ireland and Canada.