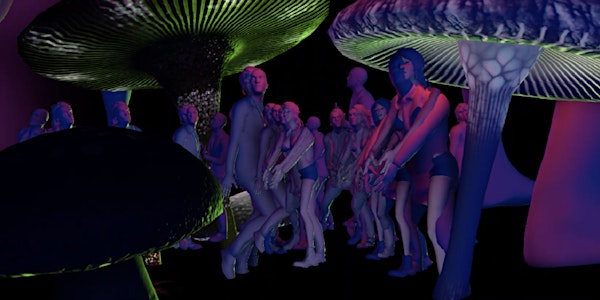 Mocap with your Webcam
Dance with a virtual body through your webcam and the RADiCAL AI-powered motion capture software.
By Video Pool Media Arts Centre
Date and time
Mon, Jan 25, 2021 5:00 PM - 6:00 PM PST
About this event
Instructor: Freya Björg Olafson
Designed with contemporary artists and dancers in mind; this will begin with an overview of motion capture techniques available today. The virtual hands-on component of the workshop will explore RADiCAL, an AI-powered motion capture tool, to generate data files from web camera recordings and apply the data to animate readymade avatars or 3D objects in Unity (free software). Workshop open to all skill levels, no previous experience is necessary.
Freya Björg Olafson is an intermedia artist who works with video, audio, animation, motion capture, XR, painting, and performance. Olafson's work has been exhibited and performed internationally at the Bauhaus Archiv (Berlin), SECCA - SouthEastern Center for Contemporary Art (North Carolina), and the LUDWIG museum (Budapest). Olafson has benefitted from residencies, most notably through EMPAC - Experimental Media & Performing Arts Center (New York), and Counterpulse (San Francisco). Olafson holds an MFA in New Media from the Transart Institute / Danube University and joined the Dance Department at York University as an Assistant Professor in screendance in July 2017.
About the organizer
Video Pool Media Arts Centre (VP) is Manitoba's only artist-run centre dedicated to the exploration of technology-based art. We inspire curiosity and creative expression through technological empowerment and open exploration, cultivating experimental artistic practices and accessibility to technology through presentation, production, preservation, and education. As well as disseminating the largest collection of prairie video art in Canada to the international stage, VP highlights work at the intersection of technology and art by local and international artists in our Poolside Gallery, and The Output, our performance and rehearsal venue.