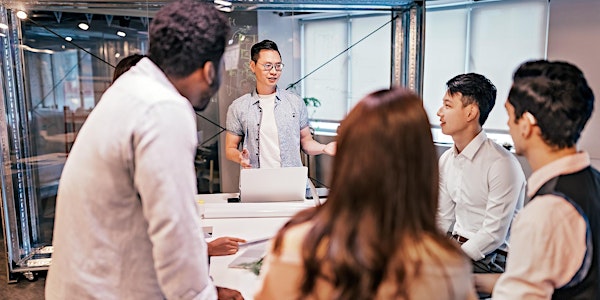 Module 4: Accessible Performance and Career Management
Shaping Accessible Employment Practices Workshop Series
About this event
Shaping Accessible Employment Practices is a four-part learning series for employers that is designed to enhance skills and build confidence in shaping accessible recruitment and job retention practices.
These workshops will help employers understand the key elements to accessing the virtually untapped talent pool of persons with disabilities. Participants will also understand how to develop long term strategies towards increasing participation of persons with disabilities in the workplace.
About Module #4: Accessible Performance and Career Management
Performance management is a valuable and vital activity for any workplace. In this fourth session of the workshop series, we will discuss how to create a disability inclusive performance management system and manage employee performance effectively. We will review Performance Management; Coaching and Training; and Career and Succession Planning.
When you complete this session, you will be able to:
Take actions to create an inclusive, valuable, and dynamic performance management system.
Evaluate existing systems in your organizations to ensure "the people development" strategy is inclusive of employees with disabilities.
Set up systems to include employees with disabilities in career growth opportunities.
For questions about accessibility, to make an accommodation request, or for other inquiries please email Ayela Qaisar at anasruddin@unitedwayeo.ca
This Employment Ontario project is funded in part by the Government of Canada and the Government of Ontario.