MtA Hacks is a two-day computer science conference hosted at Mount Allison University
About this Event
About MtA Hacks
MtA Hacks is a two-day computer science conference hosted at Mount Allison University from February 7-8. The weekend will gather 75 university and high school students from across the maritimes to build projects, attend workshops, and meet industry experts. Teams will brainstorm, build, and pitch projects related to this year's theme: Games and Education. We'll bring in judges from across North America to pick a winning group—last year's judges came from Google, Dell, RideCo, and Tantramar Interactive. By the end of the day, you'll have learned new tools, added a project to your resume, and made 74 new friends. Oh, and by the way, there will be free food, swag, and cash prizes!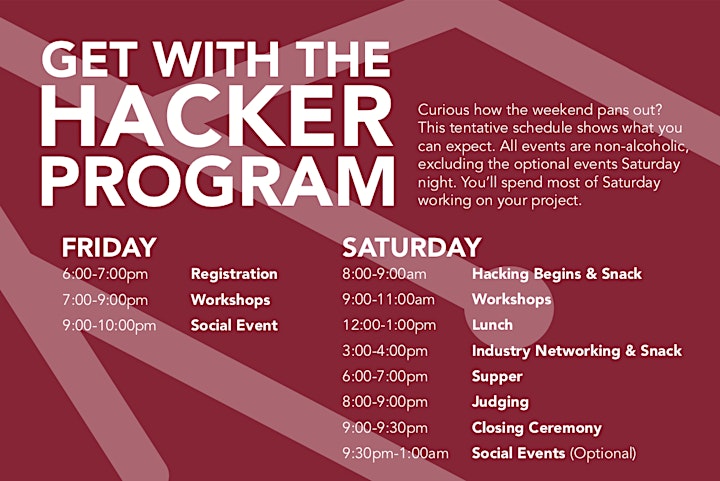 What to Bring
Laptop
Charger
Overnight gear (for those staying overnight)
Pen & paper
Water bottle
Teammates*
*Arriving with a team is not mandatory, as we will be hosting a workshop for forming teams at the beginning of the event. Teams of 2 to 4 peolple are permitted, and all teammates must register separately.
What to Know
We encourage students of all skill levels to participate! However, all participants must have an understanding of at least one programming language or game development engine. If you don't know where to start, you could learn how to make games with Unity.
Where to Stay
If you are a high school student, we have 18 complementary spaces in residence available for Friday night. Residence rooms are not available on Saturday night, and they are not available for university students. There will be two chaperones staying in residence, and parents must sign a waiver for their child to stay overnight. Staying in residence is optional. To secure a residence room, please select the residence add-on after getting a participant ticket on Eventbrite. There is no additional fee for high school students staying in residence.
If you are a university student, you can find accommodations at a nearby hotel such as the Coastal Inn.
MtA Hacks cannot cover costs of room and board for university students.