Description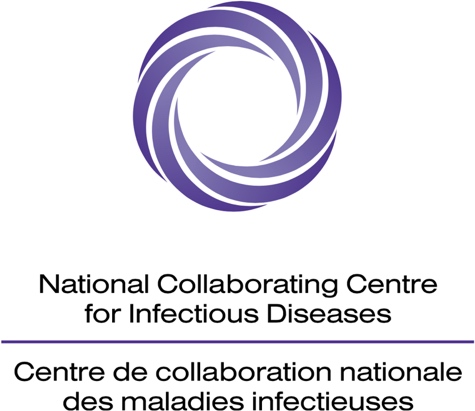 National Collaborating Centre for Infectious Diseases Presents……
"Multi Drug Resistance in Refugee Population: Lessons to Learn from Europe"
Wednesday, September 12, 2018 from 12:00 PM to 1:00 PM (CDT) (1 pm – 2 pm EDT)
This webinar is available in English.
Concept:
The National Collaborating Centre for Infectious Diseases (NCCID) continues its series of public health podcasts and webinars on refugee health. This time our webinar will offer an overview to public health physicians and policy makers in Canada on the rising issue of multi drug resistance in refugee population in EU countries. Over the past decade, the Middle East and Southeastern Europe have witnessed an enormous influx of refugees due to the Syrian war and conflicts in Asia and Africa. Data indicate that refugees carry a significant burden of multi-drug resistant strains, which is attributed to the rising antimicrobial resistance rates in their countries of origin, both in healthcare settings and in the community. This webinar will present the available data on anti-microbial resistance in refugees and migrants and the public health implications in the frame of the current refugee crisis in Europe. In addition, issues of microbiological screening and infection control will also be addressed.
Participants will have a chance to discuss problems and practical issues in an interactive Q & A session following the presentation. Registrants are invited to submit questions of interest prior to the webinar to S.M. Zeeshan Qadar at sheikh.qadar@umanitoba.ca.
Access Instructions:
To join the webinar, please click the link below to sign in into the webinar room. Sign in as a guest. Please use your full name.
For optimal sound quality, we recommend that attendees listen to the webinar through their computer speakers/headphones. As our teleconference line has limited capacity, we hope to reserve the phone lines for presenters and for those unable to connect through their computer.
Trouble shooting:
Problems accessing the webinar? To access the event online, your device must be compatible with Adobe Connect software. To check compatibility, click the link below. You may be prompted to download a plugin for this software.
https://na1cps.adobeconnect.com/common/help/en/support/meeting_test.htm
If you have trouble logging on using Chrome, please try another browser (e.g. Firefox, Explorer)
Problems hearing the webinar? If it is not possible to use your computer speakers to listen, use the teleconference dial-in information below. However, please be sure to mute your phone to minimize disruption.
Toll-free dial-in number: 1-866-792-1319
Conference ID: 4992517
Please mute your phone.
Technical Assistance
If you need further assistance, please contact:
Zeeshan Qadar - Sheikh.Qadar@umanitoba.ca
Speakers:
Helena Maltezou, MD, PhD
Pediatrician – Infectious Diseases Specialist
Head, Department for Interventions in HealthCare Facilities
Hellenic Center for Disease Control and Prevention, Athens, Greece
Dr. Maltezou received her Medical Diploma in 1991 from the University of Crete, Greece, and had her post-doctoral fellowship during 1994-1997 on viral infections in immunocompromised patients at M.D. Anderson Cancer Center, University of Texas, Houston, USA. In 2000, Dr. Maltezou received her PhD from the University of Crete in collaboration with the University of Texas. During 2001-2003 Dr Maltezou was trained in Infectious Diseases at Universite de la Mediterranee in Marseille, France. In 2003, Dr. Maltezou joined the Hellenic Center for Disease Control and Prevention (Athens, Greece), where since 2007 serves as the Head of the Department for Interventions in Health-Care Facilities. During 2008-2009 Dr. Maltezou was trained in Tropical Diseases and Infection Control at the Hospital Nord, in Marseille, France. Dr. Maltezou has supervised the preparation of guidelines and policy-relevant research in the field of health-care associated infections, infection control, vaccine-preventable diseases and emerging infectious diseases among others. Dr. Maltezou has acquired research, clinical and teaching experience in leading institutions in the United States, France, Italy, China and Greece, as indicated by more than 150 articles published in prestigious journals with over 3,000 citations, the editor of the book Tropical and Emerging Infectious Diseases, and a history of collaborations with prestigious academic institutions in Greece and abroad.
Note: Funding for the series was provided by the Public Health Agency of Canada. The opinions expressed are those of the speaker(s) and do not necessarily reflect the official views of the Public Health Agency of Canada or the host organization, National Collaborating Centre for Infectious Disease (NCCID).
Thank you and we look forward to your participation.
NCCID