Description
My journey from Entrepreneur to Author-preneur
In this presentation, Del will discuss his journey from entrepreneur to author and the important principles that apply to both roles. What we can learn about the creative process and the business processes that lead to success.
How the journey enfolded: Del Chatterson is an experienced entrepreneur and business advisor, consultant, coach and cheerleader for entrepreneurs.
He started a computer products distribution business in the 1980s and grew it from zero into a $20 million-a-year business in just eight years. He has shared his knowledge and experience with other entrepreneurs for over two decades and more recently has published two business books and a series of novels about entrepreneurship.
Del is dedicated to the promotion of Enlightened Entrepreneurship and generating more support and understanding for entrepreneurs who make a positive contribution to society by recognizing their responsibility to their employees, their customers and business partners, their communities and the planet.
In this session, you will learn:
About the journey from Entrepreneur to Author

The strategies for success in writing, publishing and marketing books

The important principles and processes for creativity, productivity and success.
Including an Author Book Signing and Sale.
*Presented in English
---
About Del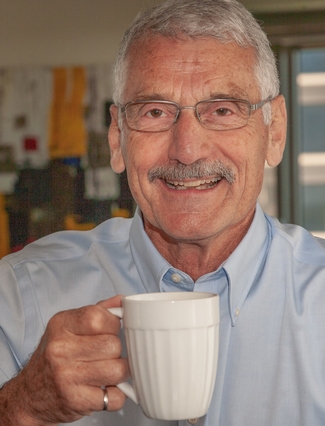 Delvin Chatterson is an entrepreneur and business advisor, consultant, coach and cheerleader for entrepreneurs and has written extensively on business topics for decades. He is now writing fiction with the Dale Hunter Series of crime novels and a short story collection in progress. Originally from the Rocky Mountains of British Columbia, Del has lived and worked for the past forty years in the fascinating French-Canadian city of Montreal, Quebec.
---
What is Sous les projecteurs?
We know that staying up to date on today's big ideas and tomorrow's big trends is a job in and of itself.
As the world's first working, learning and growing store – we are excited to introducing Sous les projecteurs: a new community gathering and learning space. Sous les projecteurs will engage communities with knowledgeable experts to both inspire, inform, motivate and educate.
Sous les projecteurs is a space accessible to persons that use mobility devices. We encourage people from all backgrounds to participate in our public programming
Organizer of My journey from Entrepreneur to Author-preneur
Staples Bureau en Gros a été fondée en 1991 et exploite plus de 300 emplacements dans toutes les provinces du Canada. Incontournable pour les besoins des petites entreprises et du milieu de l'éducation, Staples/Bureau en Gros est devenue une entreprise pour le travail et l'apprentissage. Staples/Bureau en Gros s'engage à être un partenaire dynamique et inspirant pour tous ses clients en s'adaptant toujours pour s'assurer que les clients ont les ressources et l'expérience nécessaires pour les aider à travailler, à apprendre et à évoluer. Les deux agrafes du logo de l'entreprise représentent la collaboration entre les clients et les 10 000 associés de Staples/Bureau en Gros dans plus de 300 emplacements au Canada. Visitez le site Bureauengros.com pour en savoir plus, ou suivez @bureauengros sur Facebook, Twitter et Instagram.
Staples Canada/Bureau en Gros was founded in 1991 and operates over 300 locations across all Canadian provinces. A constant source for small business and educational needs, Staples Canada has transformed into the Working and Learning company. Staples Canada is committed to being a dynamic, inspiring partner for all their customers, always adapting to ensure they have the resources and experience to help them work, learn and grow. The two staples in the company's logo reflect the collaboration between Staples Canada customers and the 10,000 associates at the 300+ locations across Canada. Visit staples.ca for more information, or get social with @bureauengros on Facebook, Twitter and Instagram.