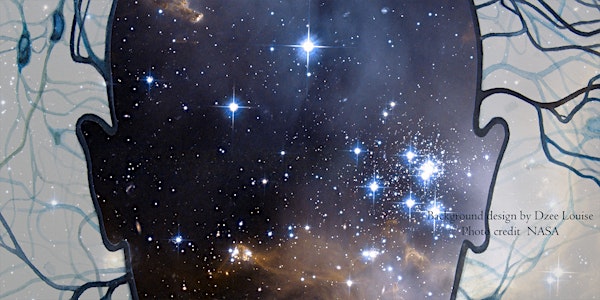 Neural Constellations: Exploring Connectivity
When and where
Location
H. R. MacMillan Space Centre 1100 Chestnut Street Vancouver, BC V6J 3J9 Canada
Refund Policy
Contact the organizer to request a refund.
Description
*This event is now sold out. Sign up for Curiosity Collider updates so you don't miss future events.

"We are made of star stuff," Carl Sagan once said. From constellations to our nervous system, from stars to our neurons. We're colliding neuroscience and astronomy with performance art, sound, dance, and animation for one amazing evening under the planetarium dome. Join Curiosity Collider and H.R. MacMillan Space Centre at the "Neural Constellations: Exploring Connectivity - An Evening of Art, Science and Performance under the Dome". Together, let's explore similar patterns at the macro (astronomy) and micro (neurobiology) scale by taking a tour through both outer and inner space.
This event is 19+ only.
Join us for drinks and snacks when doors open at 6:30pm. Performance begins at 7:30pm. There will also be a silent auction with proceeds supporting artists, scientists, and Curiosity Collider. Updates about this event and performer profiles will be shared on the event Facebook page.

This show is curated by Curiosity Collider's Creative Director Char Hoyt, along with Special Guest Curator Naila Kuhlmann, and developed in collaboration with the MacMillan Space Centre.
Participating performers include:

Alexandria Jaeger (Neuroscience, Dancer)
Amy Fielder (Animation Designer)
Brady Marks (Cultural Prototyper, Interactive Art, Digital Media)
Char Hoyt (Artist /Curator)
Cheryl Wellington (Neurodegenerative Disease, Traumatic Brain Injury, Bellydance)
Flyingoctopus (Computational Media Art & Science - Physics/Applied Math/Spaaaaace)
Hfour: Ben Z Cooper & Stuart J Ward (Multimedia Art)
Jaymie Matthews (Astronomer)
Megan Veaudry (Dance, Textiles)

Naila Kuhlmann (Neuroscience, Dance)
Naomi Steinberg (Storyteller)

Niel McLaren (Creative Technology)
Niqua Nossam (Dance)
Samsara Marriott (Theremin player, Science educator)
Sammy Chien (Interdisciplinary Media Arts/New Media/Contemporary Dance/Theatre/Electroacoustic Music)

Sarah Fernando (Biology, Poetry)
Sarah Louadi (Neuroscience, Immunology, Dance)

And more!