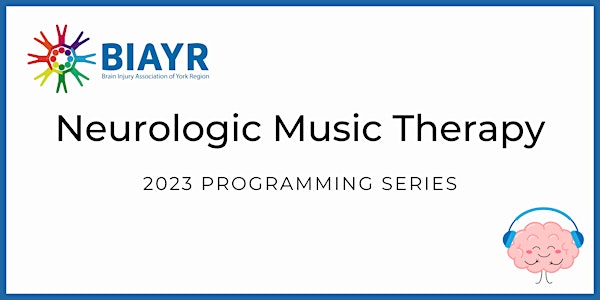 Neurologic Music Therapy - 2023 BIAYR Programming Series
Join Aaron Lightstone for Music programming Thursday mornings, intended to introduce participants to Neurologic Music Therapy
About this event
Join Aaron Lightstone for Neurologic Musical Therapy on Thursdays to support your resources toward recovery.
This online program will combine education about music therapy with specific experiential exercises intended to introduce participants to Neurologic Music Therapy.
Participants will learn about:
How music experiences can trigger neuroplastic processes and aid in ABI recovery
Explore strategies for how music can be used to improve mood and motivation, facilitate a relaxation response, and provide useful cognitive challenges that can help to promote the recovery of motor skills, communication skills, and cognitive skills during ABI rehabilitation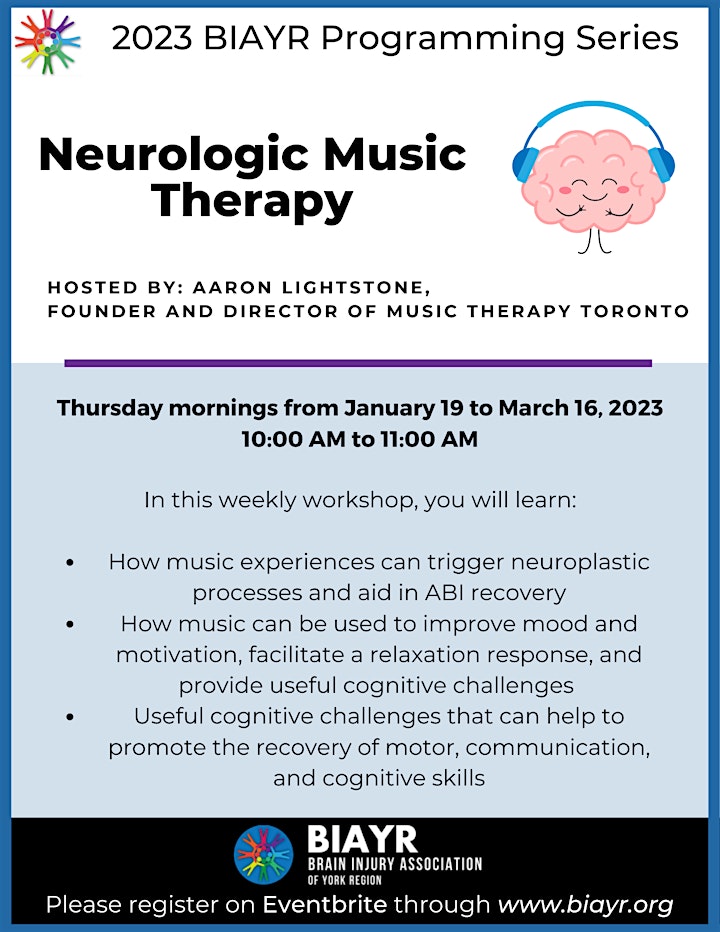 About Aaron Lightstone:
Aaron Lightstone, has been a music therapist, musician, composer, and psychotherapist for over 20 years. He is the founder and director of Music Therapy Toronto (www.musictherapytoroto.com), a practice specializing in the rehabilitation of neurologic injury and disease, and mental health issues. Aaron holds a Master of Music Therapy degree from Wilfrid Laurier University.
In addition to his clinical work, his also an active musician who is best known as the founder of Jaffa Road (www.jaffaroad.com), an award-winning intercultural ensemble that integrates the worlds, of Rock, Jazz, electronic, Jewish, Arabic, and Indian music. JAFFA ROAD has been recognized with a Canadian Folk Music Award and two JUNO award nominations. He is also the music director of the Bliss i-Band, a community music ensemble for non-speaking adults with complex physical disabilities (www.blissiband.com).