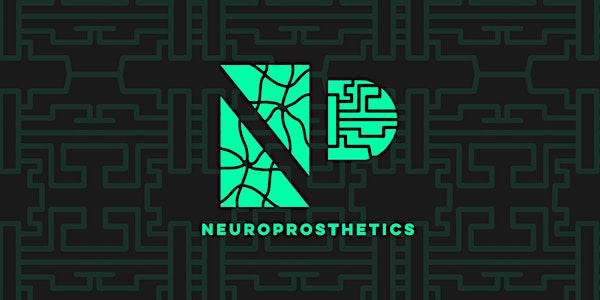 Neuroprosthetics - Virtual Summer School
Neuroprosthetics is a 4-day virtual summer school. We discuss ground-breaking technology for sensorimotor function. Subscribing is FREE!
About this event
Over 4 days we will discuss:
Electronic interfaces with the nervous system,
New applications for sensorimotor rehabilitation,
Self-optimizing medical technology,
Translational neuroengineering,
Artificial intelligence applied to cognition,
Join us online
Follow daily events. Register to watch live on Zoom Webinars.
If you are a student, you can submit an abstract on neuroprosthetics2020.com and apply to take part to the summer school:
Interact with speakers live
Present your science
Join the other participants
Neuroprosthetics is your own conference!
Topics
Restoring sensorimotor function, interfacing with brain, spinal cord and nerves
Pre-clinical and clinical applications of ground-breaking technology
A.I.-based and personalized medical technology
Speakers
July 20th - Spinal cord panel
Monica Perez, Shirley Ryan Mobility Lab
David Borton, Brown University
David Okonkwo, University of Pittsburgh
Marco Bonizzato, Université de Montréal
Marco Capogrosso, University of Pittsburgh
Student presentations
July 21st - Nerve panel
Xavier Navarro, Autonomous University of Barcelona
Jenny Lin, Université de Montréal
Sliman Bensmaia, University of Chicago
Stanisa Raspopovic, ETH Zurich
Stavros Zanos, Feinstein Institutes
Student presentations
July 22nd - Brain panel
Eberhard Fetz, University of Washington
John Krakauer, John Hopkins University
Blake Richards, McGill University
Elizabeth Tyler-Kabara, University of Texas Austin
Elvira Pirondini, University of Geneva - U. Pittsburgh
Student presentations
July 23rd - Industry panel
To be announced
Our partners